Will Lindsay Be In The 'Gilmore Girls' Revival?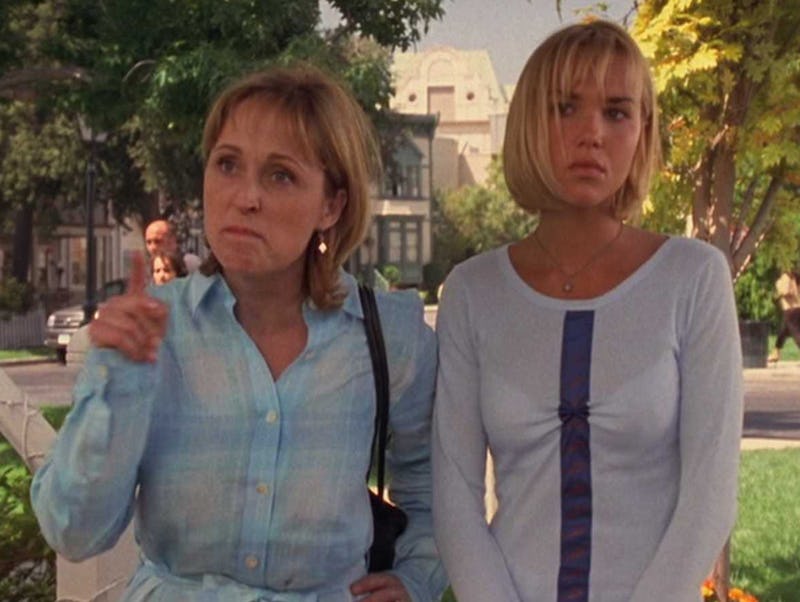 As the news slowly trickles in about more and more original cast members signing on for the Gilmore Girls revival, there are still a few stars that have yet to be heard from. As filming continues and more information is revealed about what those infamous girls are up to Stars Hollow, I still have a few questions about who will and who won't be returning for the revival. Like Lindsay. If Dean is definitely on board for the remake, then will Lindsay be in the Gilmore Girls revival as well? As Dean's former wife, as well as a resident of Stars Hollow, there totally might be a chance that she'd make an appearance and add to the romantic drama — right?
Well, don't get too excited about Arielle Kebbel, the actress who played Lindsay, returning for the revival. For starters, there's the fact that Rory already has enough romantic drama to contend with in this revival without the former wife of her ex-boyfriend being added to the mix. With all of her former flings signed on to star in the revival, I'm not sure the script could handle one more wheel on Rory's overburdened love wagon.
But then there are the hard facts to consider, and those are that Kebbel is really, really busy these days. In addition to signing on to NBC's new series Midnight, Texas — a supernatural drama based on the best-selling books by the author of the book series True Blood was based off of, Charlaine Harris — Kebbel recently announced via Twitter that she will be starring in the new Fifty Shades film, Fifty Shades Freed, as Gia Matteo. With a new pilot and a huge franchise film in the works, something tells me that this actress might be a little too busy to film any scenes in Stars Hollow.
But just in case there are any diehard Lindsay fans in the crowd, Kebbel did speak exclusively with Entertainment Weekly in November 2015 about where she thought Lindsay would be today if she were to be in the revival. According to Kebbel, Lindsay would most likely still be practicing her cooking skills, but this time for someone else. The actress said that she thought Lindsay would be "making meatloaf for her best girl friends."
Preach, girl. Dean never deserved that meatloaf anyway.
Image: Warner Bros. Television, Giphy