Dean Is Back For The 'Gilmore Girls' Revival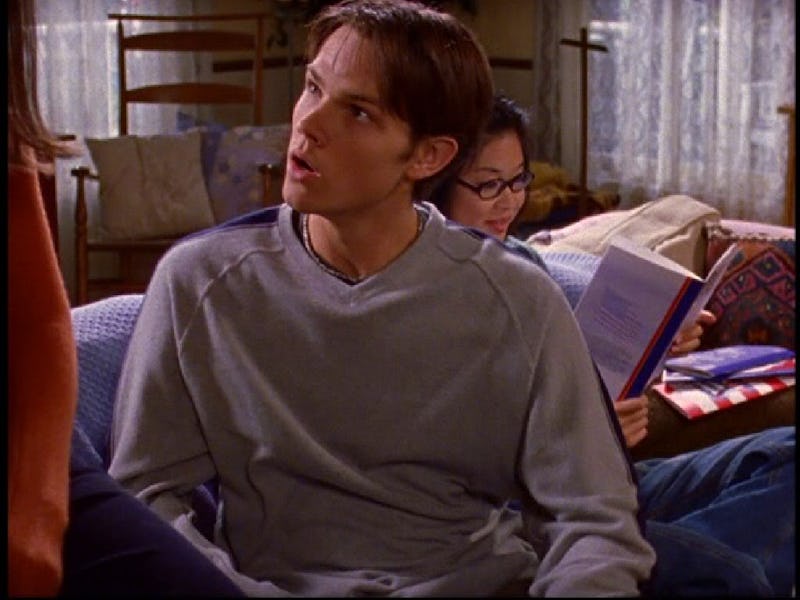 2016 is an incredible year already for one very simple reason — Gilmore Girls news continues to fill the internet like vitamins. I already couldn't cope with the fact that Jess and Logan are scheduled to return. Now, to round out the show properly, Jared Padalecki, who played Rory Gilmore's high school beau Dean, will appear in the Netflix series, and fans couldn't be happier. But what will Dean be up to when Gilmore Girls returns? Will Dean and Rory get back together? Will there be a duel between all of Rory's boyfriends in Stars Hollow? All of this not knowing is seriously getting to me. Still, it's great news that Dean will return for the Gilmore Girls revival, and means that there's even more for fans to look forward to.
Dean was Rory's boyfriend in Season 1 and 2, and reappeared again throughout the show's run, to date, break-up with, and have an affair with, Rory on multiple occasions. As with any great love story, it was never completely over and, despite the fact that Rory and Dean could never make it work during the original run, is there a possibility that the time could be right, finally?
Since Gilmore Girls, Jared Padalecki has gone on to amazing television success with his role in Supernatural . He really is a staple on TV, and often the subject of elaborate fan-fiction. This, in part, is why his return to Gilmore Girls makes so much sense. Sure, maybe Rory and Dead never had the best relationship, but Padalecki is hot property, and the series would feel bereft if he didn't at least make an appearance.
We've all been guilty of circling back around our exes more times than we probably should - getting back together with an ex is pretty standard fare. But Rory Gilmore is special because all of her ex-boyfriends are ridiculously hot and completely in love with her. I mean, she is adorable. But I'm more than a little envious that she has such a selection of hotties vying for her attentions, and Padalecki's return is just another in a long line of reasons that will make the Gilmore Girls revival extra special.
While we wait to get more details about the Gilmore Girls revival on Netflix, including finding out exactly how each of Rory Gilmore's ex-boyfriends will feature, it's time to revisit some classic episodes and answer one important question once and for all — Dean or Logan or Jess? Somebody, please tell me.
Image: Warner Bros. Television; Giphy (3)