Hard Candy Founder's New Smith & Cult Brand Slays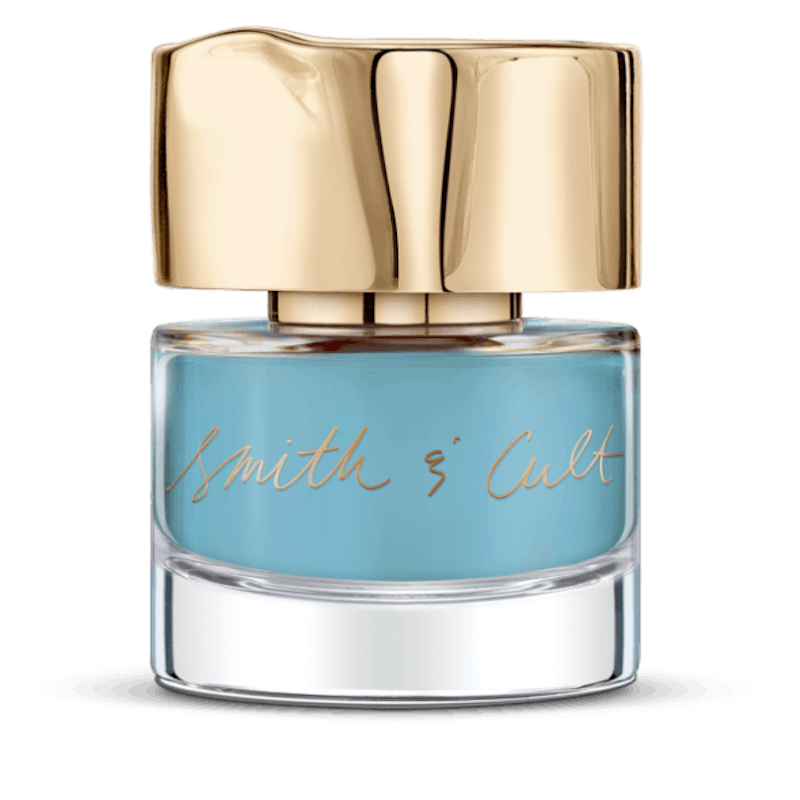 In the mid-'90s, Hard Candy was a gamechanger. The edgy but chic makeup brand was made famous when Alicia Silverstone wore the powder blue polish on David Letterman's late night talk show. Hard Candy enjoyed years of cool girl makeup dominance before being bought, sold, and eventually repurposed as a hip but budget beauty brand at Walmart that now sells optical eyewear. So whatever happened to Dineh Mohajer, the brainy beauty behind Hard Candy? She has another brand, called Smith & Cult, and it's everything... but not really.
As in not literally everything. But it is easily one of my favorite makeup lines. Smith & Cult isn't all-encompassing. Currently, it boasts nail lacquers and lip lacquers. I can attest that both the polishes and the glosses are fabulous, as I use them both.
Don't think of Smith & Cult as Hard Candy's big sister. Because it's not. Instead, S&C's vibe is essentially how makeup and the world are viewed via the lens and experience of a beauty-addicted heroine in the middle of a personal apocalypse.
The products are packaged in chic tubes, with dented gold caps. It's as though they've been through something and survived. The packaging is perfectly imperfect, without sacrificing any of its sexy sleekness.
Smith & Cult Nail Polish In Bitter Buddhist, $18, Amazon
The polishes have badass names like "Bitter Buddhist," a mint, matte green that I rocked for my fall pedis.
Smith & Cult Nail Polish In Subnormal, $18, Amazon
It's impossible not to love "Subnormal," an anything-but-boring gray polish.
Smith & Cult Nail Polish In Vegas Post-Apocalyptic, $18, Amazon
There's also plenty of glittery, fun shades, too, like Vegas Post-Apocalyptic.
Clearly, Smith & Cult are not only on trend with colors, but the brand is also defining what's "in."
Each product has a story, as well, which is inspired by the brand's overall narrative about a beauty junkie and her diaries. Once you hop on the S&C site, you'll totally dive into these backstories and descriptions. It's like a digital makeup graphic novel. Really! And that is precisely why I crush hard on S&C. It's a beauty brand that is super interactive and immersive.
Smith & Cult Lip Gloss In Life In Photographs, $22, Amazon
The super pale pink Life in Photographs gloss is one of my all-time favorites already. You get megawatt shine and a sheer wash of color.
Smith & Cult Lip Gloss In The Lovers, $22, Amazon
The sheer x melon-y The Lovers is not too sticky but it's super sweet.
Smith & Cult products are also sold at Blue Mercury and at Neiman Marcus.
Images: Courtesy Smith & Cult (5)