'The Bachelor's Rule-Breaking Will Catch Up To Him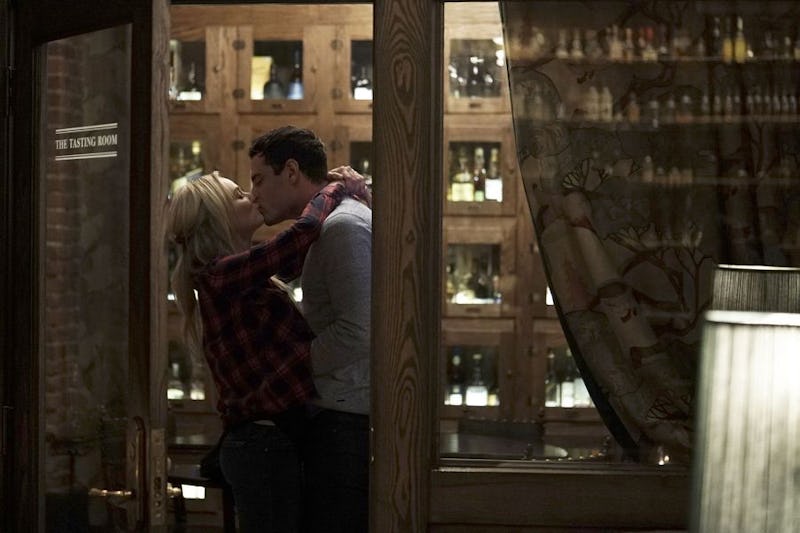 Ben Higgins is legitimately a rebel without a cause right now (or with one, whatever). He is breaking rules left and right and I kind of love/hate it. Now that he's down to his Final 2, Ben seems to have just thrown The Bachelor rule book out the mansion window. He has started to play the game his way, and it's a healthy mix of refreshing and off-putting to watch. Fans like myself have been torn on whether to love or hate his methods, but how do The Bachelor producers feel about Ben telling two women he loves them and breaking so many tried and true "rules?" Bustle reached out to ABC but has not yet received a response.
But, if I were a producer, I'd welcome Ben's antics. After all, The Bachelor is already the drama epicenter of reality television, and having a rebellious Bachelor this season sends it deep into the stratosphere. And, according to producer Elan Gale's Twitter account, there are no real rules anyway. After promos made it seem like Ben would take Olivia's rose back (he didn't), former Bachelorette Ali Fedotowsky tweeted the producer to ask if that was even allowed and he was vehement that anything is OK to do. Sure, Bachelors tend to avoid saying the L-word, but that's seemingly not written in stone, because, according to Gale, there are apparently "NO RULES" in all caps.
Unfortunately, the biggest problem with the "rule" Ben has broken in saying "I love you" is that he could potentially cause some serious damage. Normally, Bachelors and Bachelorettes have a strict code when it comes to the L-word. When contestants drop the love bomb, it's not usually verbally returned by said Bachelor/Bachelorette until the very end, when one person is left standing. Well, Ben has said "I love you, too" to not one, but two women. He said it multiple times to Lauren B. and again to JoJo. Watching these women's reactions to his love grenade was a little sad. Since generally these feelings aren't returned until the very end, they probably both think that he was letting them know they were the one. This means that one of them is going to walk away blindsided and completely heartbroken. Not awesome.
A lot of fans turned on our beloved Ben after the fact and thought his love fest was insensitive.
I think Ben might have just been following his heart, here. I truly don't believe that he's a mean guy or intended to hurt any of these women with his emotional outpourings. He's pretty young and seems to just be letting it flow. The teasers for the finale definitely show him having a serious dilemma about choosing, so I do believe that he has strong feelings for both of them, however it's likely going to blow up in his face. But, at least that will be pretty dramatic!
Image: Levy Moroshan/ABC