6 Places Online You Can Check Your Daily Horoscope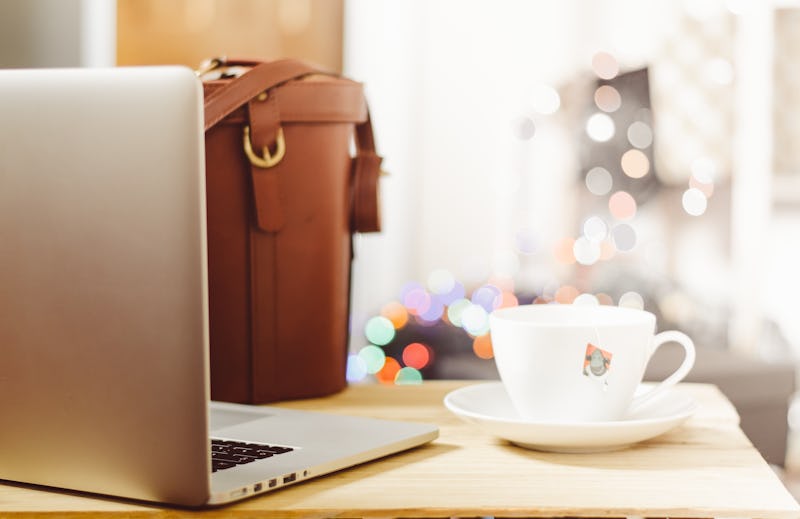 I tend to be skeptical of astrology — that said, I'm not immune to the allure of the horoscope, and more than that, I'm not opposed to the mentality people who check their horoscopes indulge in. I look at horoscopes as just another genre of literature that happens to remind people every day of some important values and lessons: to trust that rough patches are just that, to invest wisely, to challenge yourself, to hold out for the good stuff and to stay positive. If it helps people live happier, more spiritual lives to let themselves be guided by the words on a website, so be it.
Luckily, if you're into astrology, there are plenty of places online where people can get their fix. Whether you're just getting into astrology, looking for a fresh voice in the industry, or a little put off and a little curious like me, these are a few sites people swear by. The ones on this list are among the most popular, so I went ahead and checked them out, including the differences between them, so you can get a feel for which one feels ~right~ for you. Here are all the places to follow your astro-bliss:
This is a where a lifestyle blog and an horoscope platform converge. Brought to you by the Astrotwins, these horoscopes have an editorial presentation. Based on your daily horoscope you'll be given a few tips on how to improve your lifestyle.
People swear by Susan Miller. The intensely-trained astrologist's horoscopes are incredibly detailed, they're not at all vague like other astrologers can be. She's so ballsy she'll tell you straight up: today you're going to fall in love.
Broadly is a women's publication brought to you by Vice. They're know for their no-nonsense style of reporting and musing. You'll find their horoscopes to be (yes, you guessed it): empowering for women. And, without too much flowery language.
This site is packed with content. You can get your horoscope and disappear into a web hole reading spiritual essays. There's definitely a yogi spin to these horoscopes in that they're share a similar lingo, but you don't have to be a yogi to understand it.
The site is run by longtime astrologist Annie Hesse. She provides daily, monthly and yearly horoscopes in addition to hosting a "Ask Annie" column where you can ask her more specific questions. She has a few books and essays under her belt so chances are she'll find some inspiring words to life you up if you need them
This site looks like it's modeled after a weather forecast site. It takes a simple, straight to the point, no frills approach. The horoscopes are short and direct, each featuring a different lesson that's worth considering even if you're not into astrology.
Images: Courtesy of Sites, Unsplash