Q&A: Victoria Aveyard Will Be At BookCon 2016!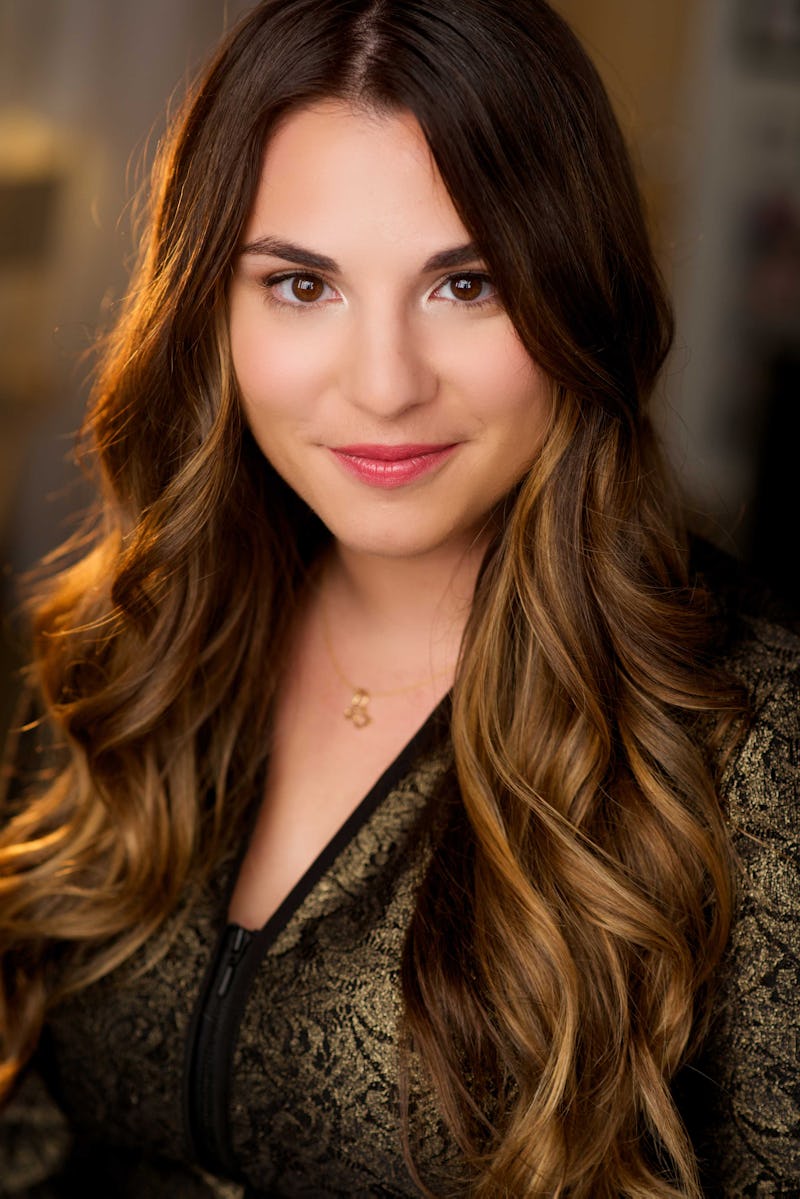 If you weren't already desperate for BookCon tickets, you will be now: ReedPOP just announced that a whole host of fabulous YA authors, including the amazing Victoria Aveyard, will be at BookCon 2016. BookCon, which is taking place in Chicago on May 14, is the event of the year for booklovers. The lucky guests will be treated to special screenings, Q&A sessions with their favorite authors; they can even walk away with an autograph or two.
Victoria Aveyard is the author of the phenomenal Red Queen series, which so far consists of two novels and two short stories. YA fans always love a great new fantasy universe — but Aveyard's is one of the most fascinating worlds we've found. Luckily for us, there are two more Red Queen novels coming — so we don't have to worry about being shut out of Mare's world just yet. And who knows, maybe BookCon guests might just be able to squeeze a few details out of Aveyard for the next books in the series...
We caught up with Aveyard for an exclusive interview, and it's safe to say she's just as excited to go to BookCon as we are to have her there.
Bustle: What will you be doing at BookCon?
Aveyard: I'll be on a panel in conversation with Sarah J. Maas and Laini Taylor, not to mention eating a bunch of deep dish pizza.
What are you most looking forward to?
Besides the pizza of Chicago, I've never been to BookCon before so I'm excited to experience the energy of a huge book convention. Not to mention there are some great panels I'm hoping to attend myself.
Which other guests are you most excited to meet?
Too many, if the guest list holds. I've never met Laini before, and I'm really flattered to be on a panel with her. I'll probably be too nervous to talk to Meg Cabot. And if I happen to cross paths with Samantha Bee, that would be wonderful. She's doing a fantastic job on Full Frontal, which is steadily becoming my favorite late night show. Of course, I'm also excited to see friends like Sabaa Tahir, Alex Bracken, and Susan Dennard as well.
Can you spill any details on the next Red Queen book?
All I can say is it's still being written, but Red Queen 3 picks up directly where Glass Sword leaves off and follows the plot threads established by the ending of Glass Sword. Trying not to spoil anything here. :)
Other than your own, what's your favorite fantasy universe from any book series?
Always Middle-Earth, followed by the Wizarding World of Harry Potter. And then of course, Westeros, but I wouldn't want to live there.
But the excitement doesn't stop there. As well as Aveyard, you can also expect to find the following fantastic YA authors at BookCon this year:
Alyson Noel (The Immortals Series)
Colleen Oakes (Wendy Darling, Elly in Bloom, Queen of Hearts)
Katherine McGee (The Thousandth Floor)
Kendare Blake (Anna Dressed in Blood series, Goddess War series and Three Dark Crowns)
Kimberly McCreight (Reconstructing Amelia, Where They Found Her, The Outliers)
Lauren Oliver (Delirium series, Before I Fall, Vanishing Girls)
There's already a seriously impressive selection of guests lined up to attend, such as Meg Cabot, Sabaa Tahir, and Sarah J. Maas — but after this latest announcement, I don't know how anybody could resist snapping up a ticket (and an expensive plane ticket across the country, if needs be).
Image: Courtesy of ReedPOP