JoJo's Age On 'The Bachelor' Is Irrelevant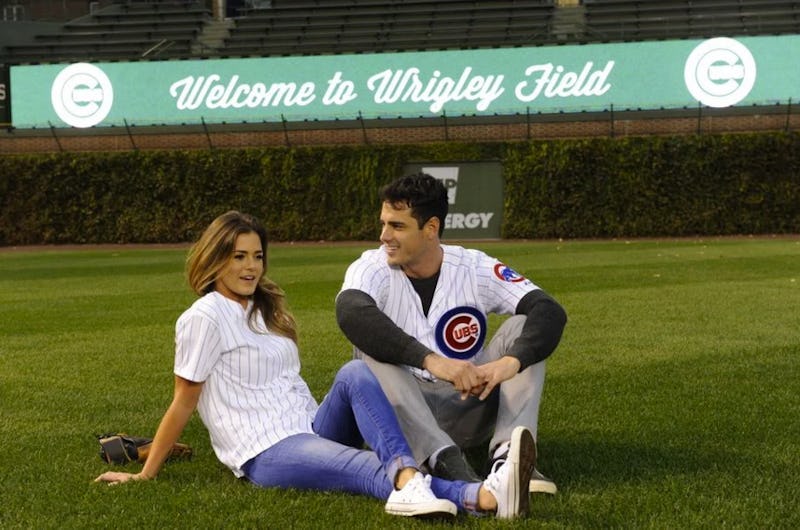 With The Bachelor's 20th season finale just around the corner on Monday, March 14, fans are hearing the same negativity that they have heard 19 times before. Will a proposal be sham? Are these people rushing into marriage? Didn't he just date a school bus full of other women? And, lastly, Are they old enough/mature enough to get married? When looking at the final two women, Lauren Bushnell and JoJo Fletcher, it is clear age doesn't matter to Ben since both he and they are on the younger side of the spectrum. So, how old is Bachelor contestant JoJo, anyway?
According to her ABC bio, JoJo is 24-years-old. And, many are questioning if that is too young, or too immature, for a proposal. While 24 is young, it's not unheard of (for example, I was 24 when I got engaged). And, considering her November birthday, JoJo has turned 25 since taping. While reality TV preys on embarrassing and unsophisticated moments, JoJo has made it through with her head held high and while demonstrating maturity. She even had an advantage in the beginning with a real job title, real estate developer, below her name, not something made up, but memorable, like, I don't know, a "chicken enthusiast."
No matter what curve ball was thrown at JoJo on the show, she was able to power through. She maneuvered some seriously awkward dates with grace. She was blown over by wind in Las Vegas, swam with pigs on a totally bizarre group date in the Bahamas, and navigated an evening filled with family drama — and she took it all in stride. Yes, her brothers gave Ben a hard time, but JoJo didn't let that influence her, and the main takeaway from the hometown date evening was JoJo's likeable wine-swigging mom. This type of encounter could have broken another contestant. JoJo, however, was able to navigate the situation by understanding both sides and hearing Ben out, while expressing her own feelings. She stayed strong and didn't crack under the reality TV pressure.
JoJo has also found a balance by pulling off silly things, while still being seen as a serious contestant. Viewers have loved her and her giant unicorn mask and sense of humor. JoJo's spot in the final two only solidifies her position as a fan favorite.
While JoJo was 24 during filming and Ben Higgins was 26, it doesn't seem like the small age disparity has gotten in the couple's way. Ben proclaimed that he has fallen in love with JoJo (and Lauren B., but whatever). Though, JoJo did say it first. JoJo dropped the L-bomb before Ben, which is further proof of her maturity. She has been honest about her feelings and confident throughout the season.
Fans are invested in Ben and JoJo's love story. And, they're also invested in JoJo. She has demonstrated throughout the season that she can command an audience, has honest feelings, and is ready for a rose. So, when it comes down to it, 24 is not too young for success in the Bachelor universe.
Image: Jean Whiteside/ABC, Giphy