Dalton Gets Redemption On 'Idol'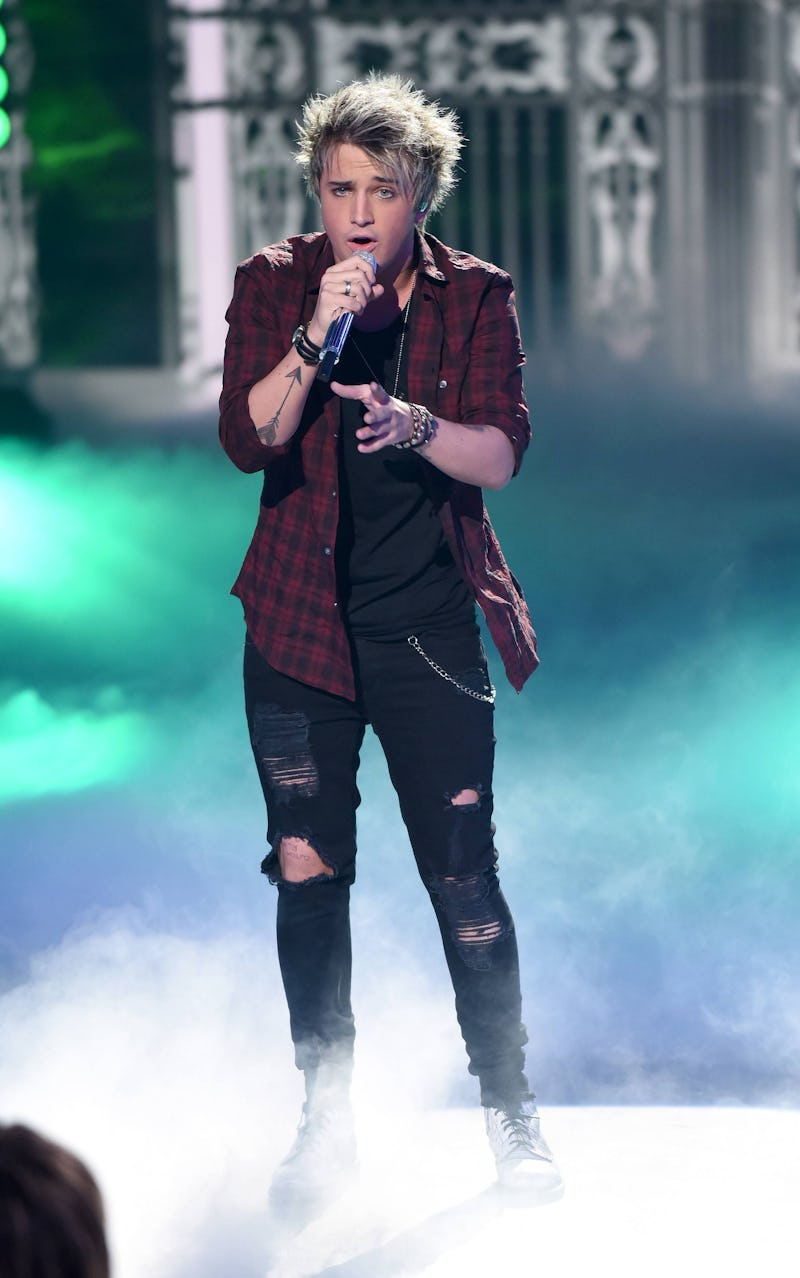 Redemption at it's finest. It was a tough start for Dalton Rapattoni in tonight's American Idol Top 8 showdown, but he proved exactly why he was voted into the Top 6 with his punk rock rendition of The Beatles' "Eleanor Rigby." The 20-year-old rocker put his signature mark on the song and really won over the judges. If they had any doubts about him after his "I Want It That Way" performance, those have certainly disappeared by now. Rapattoni reestablished himself as a front-runner in this competition with his Top 6 solo performance and showed that he's not ready to give up yet.
Rapattoni has been a fan favorite since day one. His alternative rock persona is unlike anything we've seen on Idol in the past few seasons. He brings to mind the great punk groups of the early '00s — Good Charlotte, Green Day, etc. Though he was clearly influenced by these bands, Rapattoni has learned to inject his performances with an originality of his own. His style is refreshing to the Idol stage, which is why he's remained in this game for so long. Even the judges love his unique style, which is a welcome change from the traditional pop singers who find success in the famed competition. Rapattoni is different — and that's why he works.
Though this season is packed with talent, Rapattoni has a legitimate shot at making it to the Final Four — and his performance tonight was proof. As long as he learns from the notes he was given tonight after his duet with MacKenzie Bourg, Rapattoni will live to see at least one more week. It's crunch time for the aspiring idols, so it's time for them all to bring it — and it seems like Rapattoni's ready to do just that.
Image: Ray Mickshaw/FOX