"Dangerous Woman" Is A Major Departure For Ariana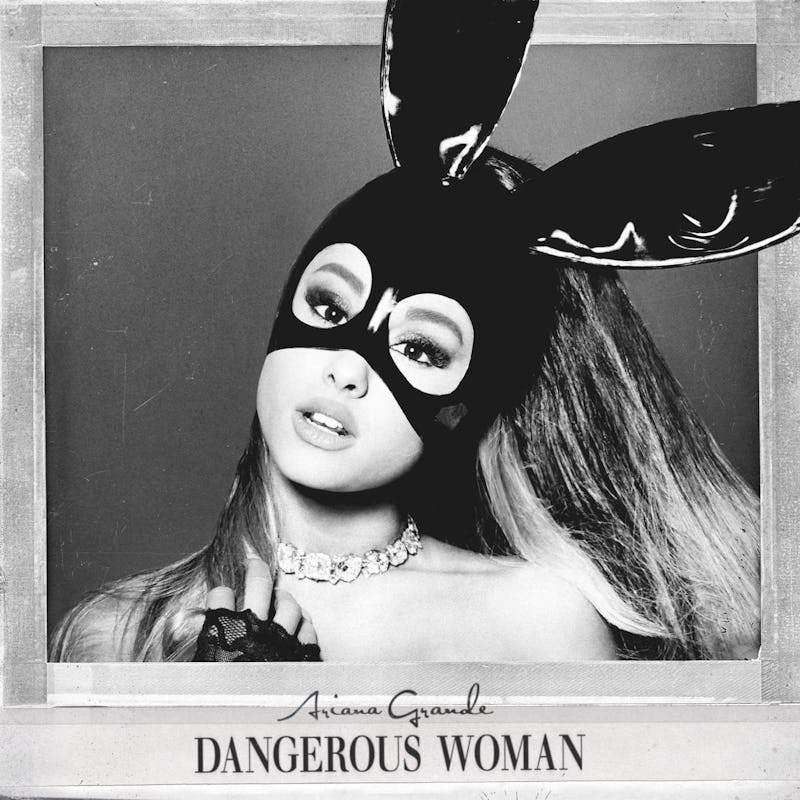 Late Thursday evening, pop music diva/high ponytail queen Ariana Grande finally unleashed her new single, "Dangerous Woman" — and if you ask me, it was well worth the wait. With its sultry lyrics and booming, arena rock chorus, "Dangerous Woman" is a significant departure for Grande, who's largely built her career on love-drunk R&B-pop tunes — but it's a risk I think will pay off. After the 22-year-old star's last single, "Focus," was criticized for perhaps sounding too similar to her 2014 hit "Problem," she announced that she'd changed the name of her third studio album from Moonlight to Dangerous Woman. Many people wondered if the switch meant Grande had also switched up her signature sound, and now that we've heard the LP's title track in full, it's clear that she has. So, was Grande's decision to rename her forthcoming collection the right call? Absolutely.
Grande is young, and her music career only started to take off about three years ago, but I really do believe she needed to make a change (the "if it ain't broke, don't fix it" approach only works for so long). Just take a look at "Focus," for example: the song managed to reach No. 7 on the Billboard Hot 100 chart (likely thanks to the power of Grande's name), but it quickly faded into obscurity.
I suspect the single's familiar sound was a turn-off for both casual radio listeners and devoted Grande fans. She's an immensely talented artist, and people knew she was capable of more.
Thankfully, Grande seems to have gotten that message loud and clear, because "Dangerous Woman" is unlike anything else she's ever recorded. And so, if she felt like she needed to change her album title in order to better represent her new style, I say more power to her. (Interestingly, "Focus" isn't a part of the Dangerous Woman tracklist on iTunes. It's possible Grande decided to scrap the song because it no longer fits the direction of her upcoming project.)
According to Billboard, Grande opened up about the reasoning behind the title change during a live chat with fans at the end of February. "Moonlight is a lovely song and it's a lovely title. It's really romantic, and it definitely ties together the old music and the new music," she said. "But Dangerous Woman is a lot stronger." She went on to explain that the new title reflects her "personal growth," and that she's "really proud" of the album. In conclusion, she added, "To me, a dangerous woman is someone who's not afraid to take a stand, be herself and to be honest."
So, will Grande's signature sound be completely absent from Dangerous Woman? I doubt it. There's a very fine line between trying out something new and alienating your core fan base, and I think she knows that. However, if its title track is any indication, Dangerous Woman will definitely show the world a new side of Grande (her right side, obviously), which is what she should have been focusing on (sorry, couldn't help myself) all along.
Dangerous Woman debuts on May 20. You can pre-order the album on iTunes now.
Images: Republic Records/iTunes; Giphy