Paxton Slayed His 'The Voice' Battle Round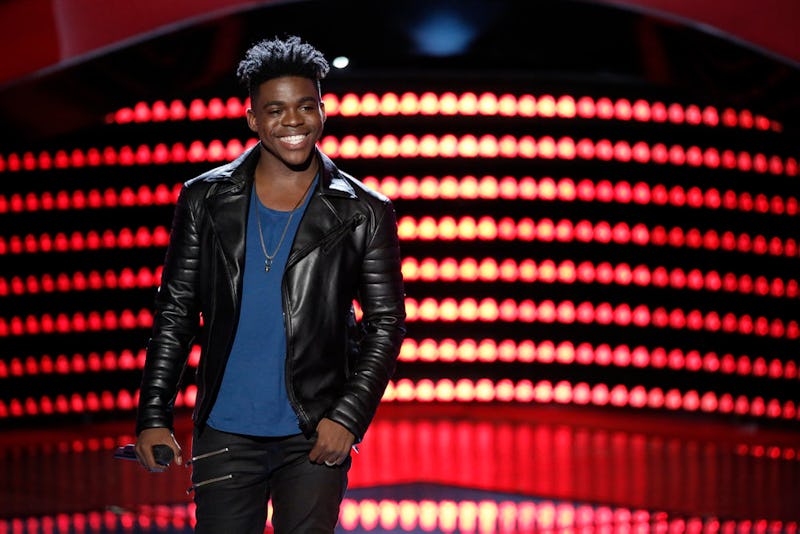 Okay, ladies and gentleman, it's the moment you've all been waiting for — Gwen Stefani joined Team Blake Shelton as an advisor on The Voice and it was... pretty uneventful. Where was all the awkward flirting from last season?! Their relationship was barely noticeable and I, for one, was extremely disappointed. All kidding aside, Shelton and Stefani did make an awesome team and brought Paxton Ingram and Brittney Lawrence together for an AMAZING performance. Seriously, their battle to "I Know What You Did Last Summer" was quite possibly one of the best in The Voice history. Only one could win, though, and that was Paxton Ingram.
Ingram was easily the winner of that Battle. The 23-year-old is so full of talent and is so unlike anyone Shelton has ever had on his team. It was unclear whether or not Shelton would even be able to handle Ingram's unique sound, but he did it with ease — though, I'm sure having cool girl Stefani by his side certainly helped.
There's no doubt that Ingram has a serious shot at winning this competition. Both his style and talent is made for stardom. His sound is part cool R&B and part classic blues/soul. It's very much like The Weeknd's sound, but with it's own special something. At only 23 years old, Ingram has a compelling originality to his voice, and that originality could rival some of today's hottest names. His only obstacle may be his coach.
Though Shelton has won this competition many times, it has always been with a certain kind of artist — and Ingram doesn't fit that bill. It will be interesting to see who Shelton pairs Ingram against in the Knockout Rounds. If all goes well, Ingram will lose that round and be stolen by Adam Levine or Pharrell. They're the appropriate coaches for Ingram's voice and the ones that would be able to bring him to the end.
Image: Tyler Golden/NBC