Levine Makes The Wrong Choice On 'The Voice'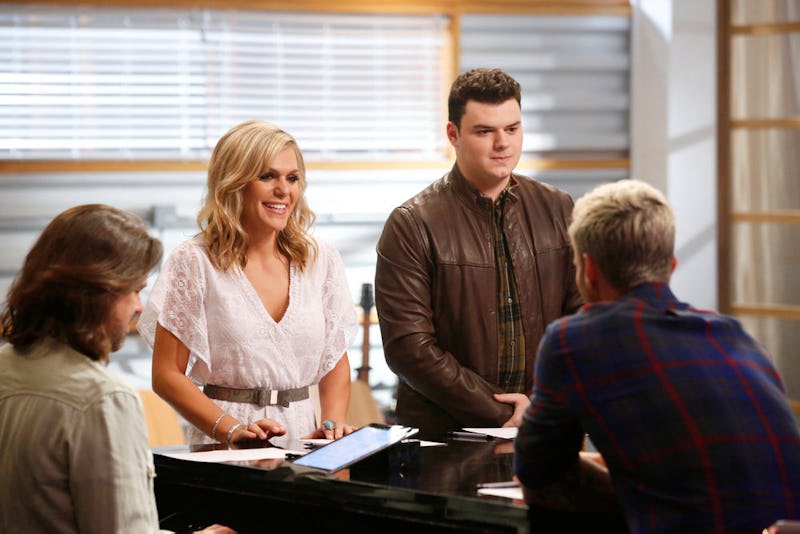 Second time isn't the charm for Natalie Yacovazzi on The Voice . The single mom didn't get a chair to turn in the Season 9 Blind Auditions, but returned in Season 10 to join Team Adam. In the battle rounds, Yacovazzi paired with fellow Team Adam member Nate Butler to perform Tori Kelly's "Hollow." Unfortuntely, Levine believed that she fell flat and chose for Butler to continue. While Butler was good, Yacovazzi was better and totally deserved to win that battle. I'm starting to think all that bleach has seeped into Levine's brain because he clearly made the wrong choice on this one.
Yacovazzi's voice has a power that can't be denied — even Levine admitted to it. But he clearly didn't see enough power in her to let her advance to the next round. It's funny, though, because Butler's voice isn't even close to as powerful as Yacovazzi's. Sure, he has a cool vibe about him and sounds oddly similar to his coach, but he lacks that potential star power that Yacovazzi has. He's good, but she was better — and something tells me that Levine will realize this when he loses Butler in one of the next few rounds.
This season is the full of talent and the coaches are out for blood. They're stacking their rosters with the best talent there is in hopes of taking home the coveted Season 10 The Voice title. If Levine wanted to better his chances, he would've chosen Yacovazzi. She would've been a great match against the powerhouse female vocalists on Team Christina. Butler's talent will fall flat against his competition, though, which will send him home early on. Levine made the wrong choice in this Battle Round and, with the Knockouts right around the corner, he'll realize that soon enough.
Image: Trae Patton/NBC