Watch These Shows While Waiting For 'Idiotsitter'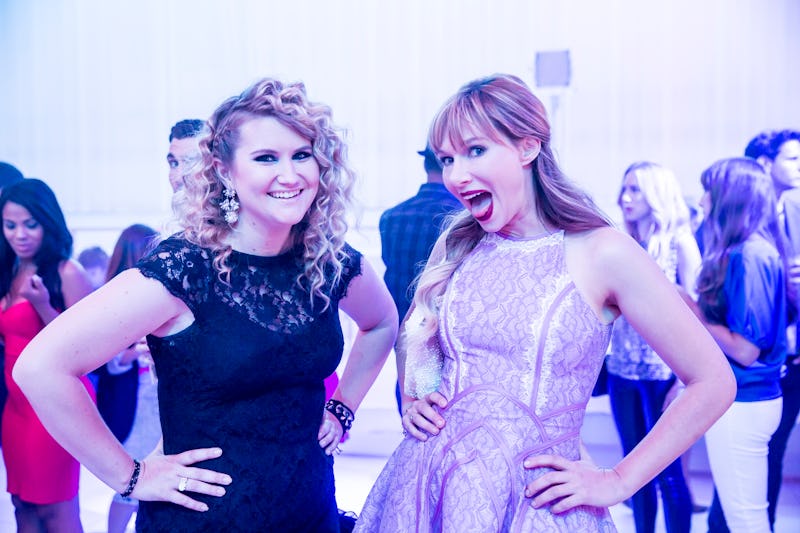 What happens when you combine an ultra-rich womanchild on mandatory house arrest and a down-on-their-luck Harvard grad? According to Comedy Central's Idiotsitter, you get 10 episodes full of hilarious antics between two unlikely friends — who may have been forced together under somewhat unrealistic circumstances. But, those who enjoyed the first season are probably asking one thing: Will Idiotsitter return for Season 2 so that Gene and Billie can continue their wacky adventures?
Comedy Central hasn't renewed the show for a second season just yet, but Idiotsitter is well liked by critics according to the 88 percent fresh score on Rotten Tomatoes. Given the show's somewhat raunchy comedic tone and the premise of a womanchild befriending a more conservative Harvard graduate in Idiotsitter, it totally fits in with the network's other scripted sitcoms. I have a hard time believing Comedy Central won't renew Idiotsitter for Season 2, but we'll have to wait until official confirmation from the network before we throw a big blowout celebration party that Gene would be proud of. To pass the time until we get official news, I've compiled a list of five other TV comedies to check out. They may not fill the void left by Idiotsitter after its season finale, but they may help ease the pain!
Broad City
Certainly, Idiotsitter is very different to Broad City , but if you enjoy the antics of Gene and Billie, you may also have fun watching the heartfelt and off-kilter friendship of Abbi and Ilana. Catch up on the first two seasons of Broad City on Hulu!
Parks and Recreation
This Amy Poehler-starring NBC comedy may not be as raunchy as Idiotsitter, but it is a whole lot of fun. Plus, Parks and Recreation was beloved by many throughout its seven season run, so that has to count for something! Watch all seven seasons on Netflix.
You're the Worst
Instead of an unlikely friendship, FX comedy You're the Worst focuses on an unlikely romance between two narcissists who you'd be hard-pressed to believe are capable of love at all. Watch the first season of You're the Worst on Hulu.
Unbreakable Kimmy Schmidt
This Netflix comedy follows unbreakable optimist Kimmy Schmidt, a woman who grew up in a cult before being freed (it's a miracle!) and taking on New York City. I dare you to try to frown throughout all 13 episodes of this show's first season, I dare you! Check out Unbreakable Kimmy Schmidt on Netflix.
Workaholics
If you're looking to watch Jillian Bell in a series aside from Idiotsitter, Workaholics is your best bet — though her character is much different than Gene. Catch up on Workaholics on Hulu.
So, even if you're bummed about the Season 1 finale of Idiotsitter, there are plenty of other comedies in the sea. Who knows, maybe you'll find the Billie to your Gene! (Or a slightly less tenuous relationship.)
Images: Ron Batzdorff/Comedy Central; Giphy (4)