This Was The Battle Of The Night On 'The Voice'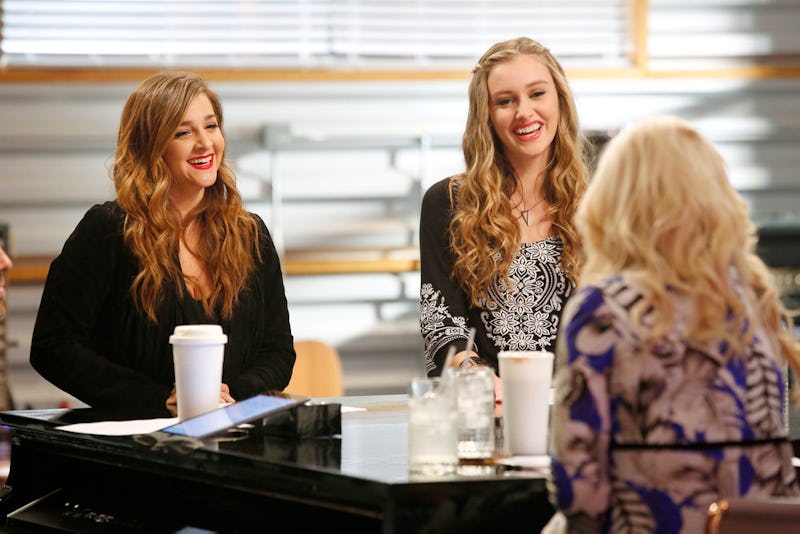 Now THAT'S a battle. Team Christina's Alisan Porter and Lacy Mandigo gave the performance of the night in The Voice Battle Rounds to "California Dreamin'" and made it nearly impossible for their coach to make a decision. Seriously, these girls deserve to take that song to the Grammy's it was so good. But alas, only one contestant could take home the "W" and remain on Team Christina, and that was former child star Alisan Porter.
It's safe to say that Porter and Mandigo have two of the strongest voices in the competition. According to Pharrell, Porter is "like a thunderstorm" she's so powerful on stage. Mandigo, on the other hand, is just as powerful — if not more so — at only 18 years old. She also possesses an extremely unique tone that we haven't heard yet this season, and one that certainly deserves to stay in the game. And thankfully it does, thanks to coach Blake Shelton who stole Mandigo at the last minute.
While there's no question Porter deserved to win that battle, it's important that Mandigo was stolen. It can't be easy to go up against a 34-year-old former movie star, but Mandigo did it was ease. Seriously, the 18-year-old showed nothing but poise and confidence in her pre-battle interview, stating that she believes she'll win the battle. While that didn't end up coming true, she does get to remain in the game and give it another shot. And thank goodness she does. Because with her talent and confidence, something tells me Mandigo won't be exiting The Voice competition for a long time, if she does at all.
Image: Trae Patton/NBC