NBC's new medical drama Heartbeat premieres Tuesday, March 22, and follows Dr. Alex Panttiere, a sarcastic, rebel doctor, á la Dr. House. But, there's more — this tough as nails character is based on real woman, Dr. Kathy Magliato. In fact, the whole of Heartbeat is based on a true story.
Magliato is one of a few female cardiothoracic surgeons in the world, according to her website. And, she is incredibly busy. Magliato's online biography boasts that she is the director of Women's Cardiac Services at Saint John's Medical Center in Santa Monica, California, develops medical devices, and is President of the Board of the Greater LA County American Heart Association — the first woman to ever hold this title.
Magliato chronicled her life as a trailblazing heart surgeon in her memoir Heart Matters which was the inspiration for the NBC series, of which Magliato is an executive producer. Like her character on Heartbeat, Magliato cares deeply about her patients and isn't afraid to tell it like it is. In an interview with The Women's Eye radio show, she spoke about finding her passion and navigating a male-dominated field of medicine.
The more people told me not to be a heart surgeon, the more I wanted it. Being pushed away kind of pushed me toward it. There was a very specific moment in my life that I knew this is what I wanted to do … It was the moment that I touched a human heart for the first time. I had just completed nine years of training after medical school, and it was the beginning of my journey. One of my first days, a nurse grabs me and throws me into the operating room. There was chaos all around. And there I see a patient with his chest open. I joined the surgeon, and he asked me to hold the patient's heart. That was an incredible moment. Here this heart was just beating in my huge hand — my hand spans 13 keys on a piano and I can palm a basketball — but I held this heart so perfectly so the surgeon could just whip stitch it, and he saved the patient's life. I felt terrified, inspired, and awed all at the same time.
Though Magliato's real-life story is gripping and inspirational on its own, that hasn't spared her from receiving the Hollywood treatment in the NBC series. Seeing that she's a producer on the show, I doubt she minds any of the changes made to her life story, though. In Heartbeat, Melissa George plays Dr. Alex Panttiere, the character based on Magliato's real life achievements. And, while, according to NBC, Magliato is married (her husband Dr. Nick Nissen is Surgical Director of Liver Transplantation at Cedars Sinai Medical Center) with two children, the character is divorced with two kids. This change will open up the series to some serious romantic drama.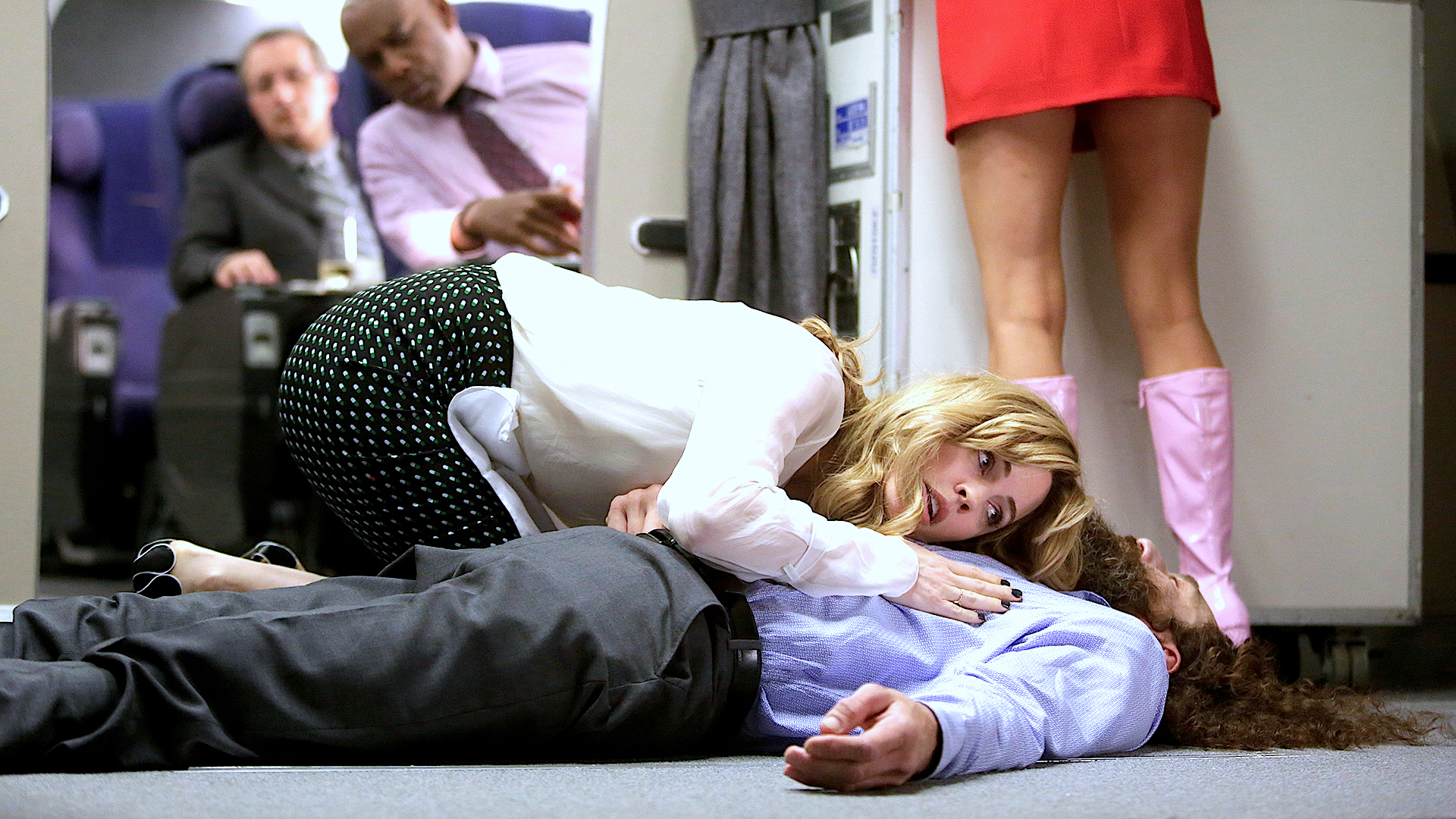 But, like Magliato's life-changing moment holding a human heart for the first time, George also had an inspirational moment in the operating room. To prepare for the role, the actor observed a real heart surgery, and she told Australian news outlet news.com.au about the experience.
I waited until they closed him up, then had to rush home and shower because I was covered in bone dust, and then I had to go from there to the Christian Dior fashion show. It's true ... I sat there and looked at everyone in the front row and I could see their hearts beating through their shirts. Hours before I had a heart in my hand with this doctor and I thought 'I know what every single one of you looks like on the inside.' If teenagers could watch open-heart surgery and see the beauty of a heart ... to know, if you look after that heart, eating well and exercising, every teenager, every person should see that so they know [hearts] are the most beautiful part of your anatomy ... It's pretty amazing.
I can't wait to be inspired by Dr. Alex Panttiere (thanks to Dr. Kathy Magliato's work and achievements) on Heartbeat starting Tuesday night.
Image: Michelle Faye/NBC