Finally! Here Is When Kourt K Will Be Available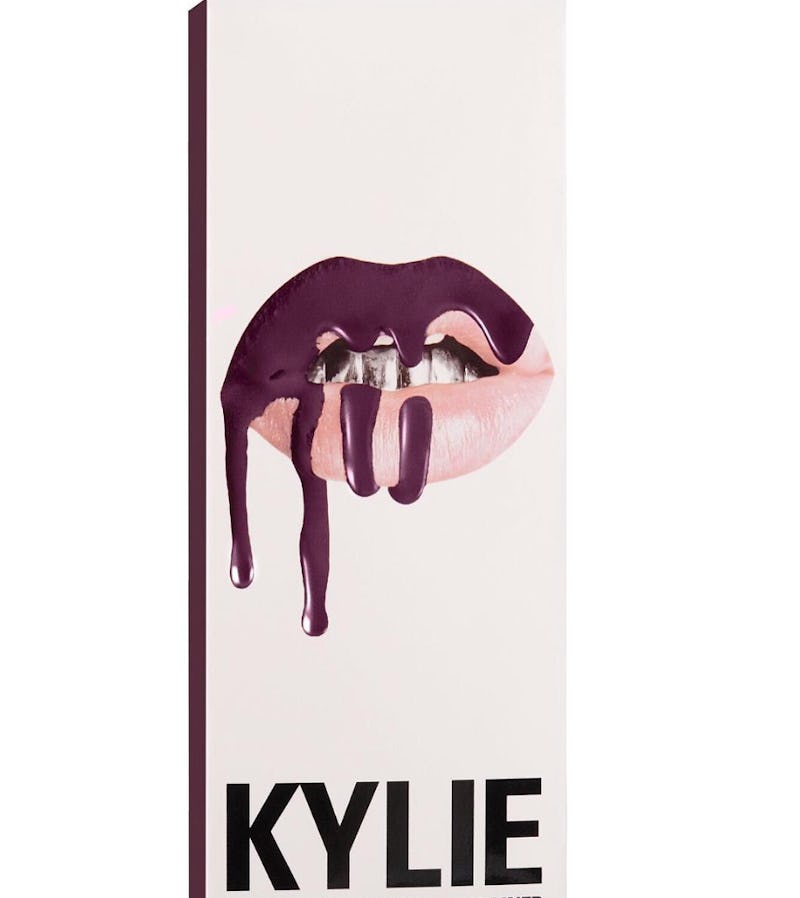 A grand entrance is about to be made. Get ready, Lip Kit Lovers! The deep purple Kylie Lip Kit, named Kourt K, is going on sale very soon. The gothic, dramatic shade, which Kylie Jenner named after her eldest sister Kourtney Kardashian and which she has been teasing for over a week, will finally make its awaited debut. Are you ready to point, click, and shop, and eventually paint your pucker with this fan-inspired shade once it arrives? When can you buy the much-anticipated Kourt K Lip Kit, which will be available for purchase for the very first time? We've got all the intel you need.
It's going on sale today, March 25, at 6 p.m. ET, which is 3 p.m. PT, according to a post on Jenner's website and app, which are subscription-based. Fans and Lip Kit lovers quickly shared the info among each other on Instagram and the time and date is all over the captions of the official Kylie Cosmetics Instagram post.
So, yeah, you only have to wait a few hours. In the meantime, you can hope, wish, and pray that Kylie Cosmetics has manufactured enough Kourt K supply to meet fevered demand. The liquid lippies sell out completely every time there is a restock. But be positive and follow these Kylie Lip Kit shopping tips, y'all.
There she is! All boxed up and ready to go.
Here's Jenner herself rocking Kourt K, showing us how it's done. So much pout drama.
Tube perfection!
This Lip Kit update feed shared the news, as well.
If you aren't available to shop the Kourt K Lip Kit at 6 p.m. ET today or you somehow aren't quick enough to fill up your digital shopping cart, don't fret. You can always experiment with these nine Kourt K Lip Kit alternatives if you are trying to achieve that glammy x gothic lip look.
Images: Kylie Cosmetics/Instagram (3); Kylie Lip Kit Updates/Instagram (1)