Was Mandigo Worth The Steal?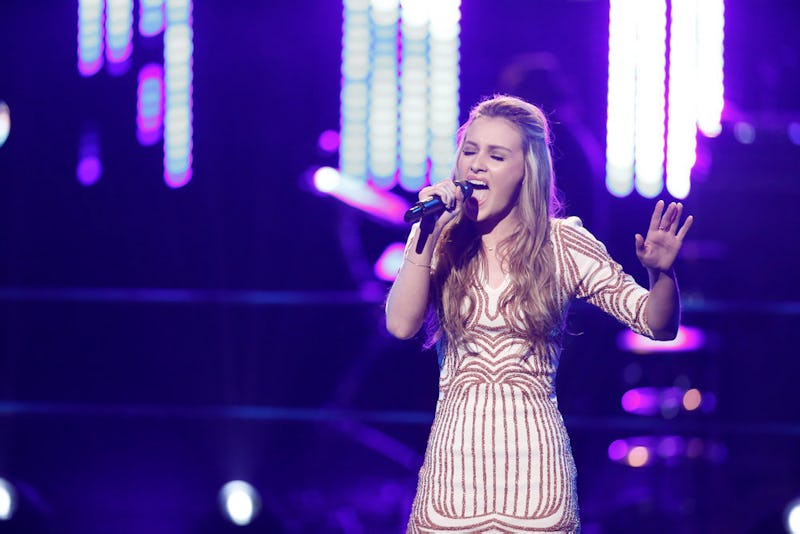 As the Live Playoffs draw closer and closer, The Voice coaches are out for blood. Now, in the Knockout Rounds, they're making sure they have the best team possible. While this mostly means weeding out their weaker artists, it also means picking up an artist that another coach let go. For two coaches, Lacy Mandigo was that artist. Pharrell and Adam Levine battled over Team Blake's castoff. Ultimately, Mandigo chose to join Team Pharrell — but was she worth giving up his only steal?
At this point on The Voice, there is a lot of talent left in the game. Many of these talented artists will be forced to go home due to the fact that the talent pool is being cut in half and the coaches can only save one contestant each. While Mandigo is talented, she's not at the level of some of the other artists who are being forced to discontinue their journeys on this show. She has the confidence, but lacks the experience and expertise that's necessary to win this competition. Despite all this, there are a few key reasons why both Pharrell and Levine chose to give up their one steal for the 18-year-old hopeful.
Despite being a little rough around the edges, Mandigo has a lot going for her. Number one is obviously her age. At only 18, the young artist has a ton of potential. Her voice is already so big, it just needs some training to make her really great. As a producer, Pharrell is a master at working with young artists and taking them to the next level. Mandigo's second most valuable trait is her unique sound. Because her voice doesn't fit into one bucket, she can be extremely versatile in her song choices. While her choice to sing The Cranberries "Zombie" seemed out of her reach, it worked. This makes her versatile, surprising, and allows her to appeal to multiple different fan groups — and that will take her far in the industry.
So while Mandigo may seem like the dark horse now, it seems that both Pharrell and Levine saw the potential in her. Now, with Pharrell as her coach, don't be surprised to see a completely new and improved Mandigo in the Live Playoffs. Because if anyone can turn this young hopeful into a star, it's Pharrell.
Image: Tyler Golden/NBC