What Grant Gustin Thinks About 'The Flash' Movie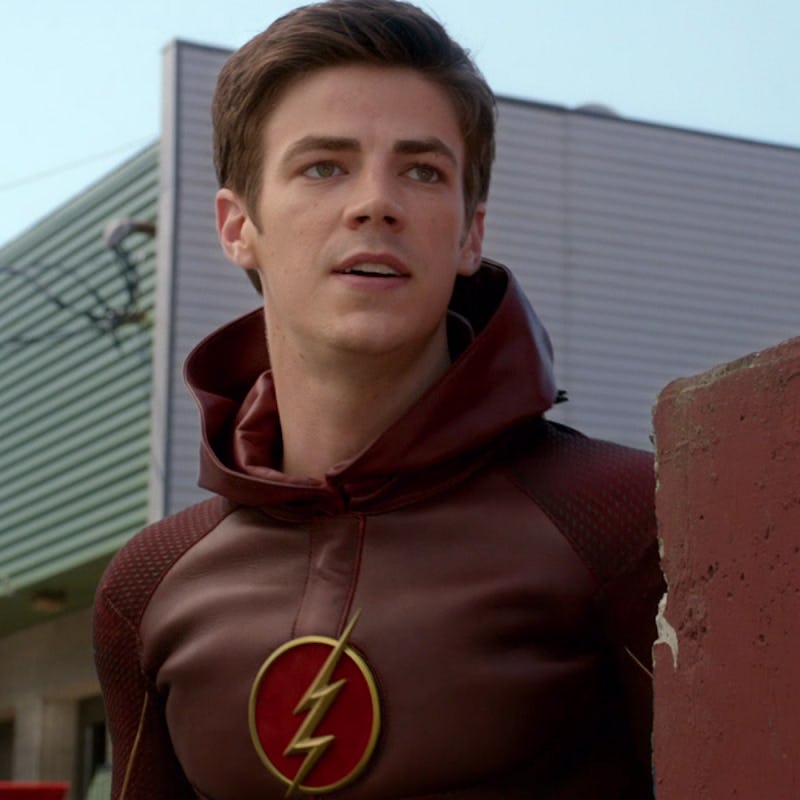 Quick, what's the highest-rated show in the history of the CW? It's not reality stalwart America's Next Top Model, or longrunning drama Supernatural, or even Golden Globe winner Jane the Virgin. The network's most popular show by far is The Flash, which follows the DC comic book hero through his very fast-paced adventures. And a big part of the show's popularity is its star, Grant Gustin. But the actor does not portray The Flash in the new DC film universe; that honor has gone to Ezra Miller instead. So what does Grant Gustin think about not playing The Flash in the movies?
To his credit, Gustin is being a very good sport about being denied what is without a doubt an enormous opportunity. To date, the 26-year-old has just one feature film credit to his name, 2014's Affluenza, so playing Barry Allen in Batman v Superman , The Justice League, and The Flash movie would have raised his profile (and his savings account balance) considerably. But Gustin was passed over because, as Batman v Superman director Zack Snyder told the New York Daily News , the tone of the CW's Flash does not match what they were going for in the movies.
But instead of being angry or feeling slighted, Gustin is fully behind the casting of Miller in the role that a lot of fans felt should have gone to him. After Miller gushed to MTV in July of last year about how much he loves the CW show and Gustin's performance in it, Gustin responded by tweeting, "Ezra is hilarious & kind. Pumped for him. He's clearly very excited."
Then in January, when several media outlets were speculating that Gustin was unhappy that he was passed over for the role, the actor posted a lengthy note to his Twitter account addressing the controversy, writing, "I fully support Ezra Miller as Barry Allen," and stating, "I can't wait to see all the DC movies that are slated for the upcoming years."
So even though Grant Gustin will not be appearing as The Flash in any DC Comics movies, he seems totally psyched to see Ezra Miller's interpretation of the character that he's helped revitalize, and is excited to see the Scarlet Speedster on the big screen — even though he won't be playing him.
Images: The CW; giphy.com