Big 'Gilmore Girls' Casting News!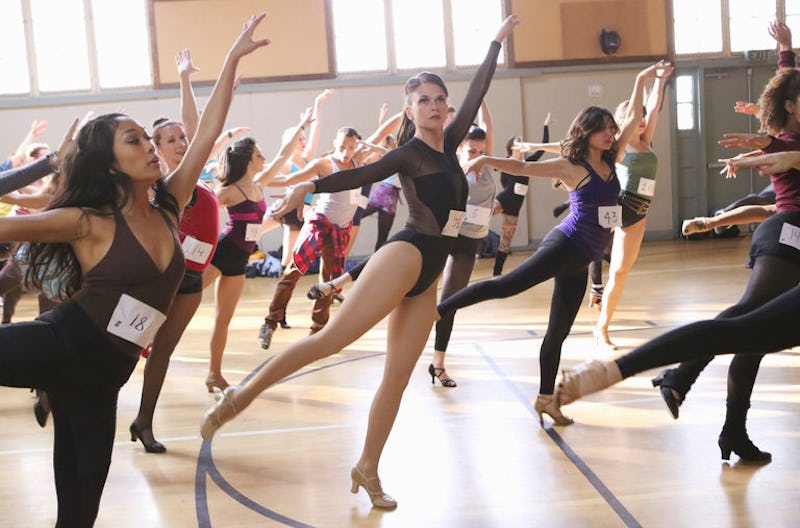 Huge news out of Stars Hollow today. According to TVLine, former Bunheads actor Stacey Oristano will guest star in the Gilmore Girls revival. And with this exciting bit of casting news making its way into the world, the thing that I want to know is whether or not it's too soon to start hoping for a crossover between the two shows. Because with the addition of Oristano, the total of Bunheads actors who are starring in the Gilmore Girls revival is officially up to four. And I think that's plenty to get my hopes up that a Gilmore Girls and Bunheads crossover might actually happen.
Of course nothing has been confirmed yet, and just who Oristano will be playing in the Gilmore Girls revival has not been announced. But the fact that this actress who is known for playing Truly Stone in Bunheads is appearing on the streets of Stars Hollow has me hoping in a major way that there will be some great references to this other show that Amy Sherman-Palladino made famous.
And it's not just that Oristano will be making an appearance on Gilmore Girls that has me crossing all of my fingers indefinitely for a crossover. It's the fact that three other actresses who starred on Bunheads will be making an appearance on the show: Sutton Foster, Kelly Bishop, and Bailey De Young. And with that many actresses set to make an appearance in the revival, there may be hope a legit crossover to happen. But would a crossover even be possible?
Having Kelly Bishop on the cast makes that a bit difficult. As the matriarch of the Gilmore family, it would be hard to have her interacting with the Bunheads stars as Fanny too. Especially since Emily and Fanny's styles are completely different. Emily Gilmore wouldn't be caught dead in Fanny's outfits, even though I could see the two of them being fierce friends.
But that doesn't mean that the former Bunheads stars couldn't at least be referenced in some way in the Gilmore Girls revival. Like if they are working with Patty on a dance production, or if they've opened a new store in Stars Hollow that caters to other bunheads in the area.
Only time will tell whether a crossover is actually happening in the Gilmore Girls revival, but, until then, I'll just take this new news and run with it.
Image: ABC Family