9 Feminist Lessons Comics Can Teach You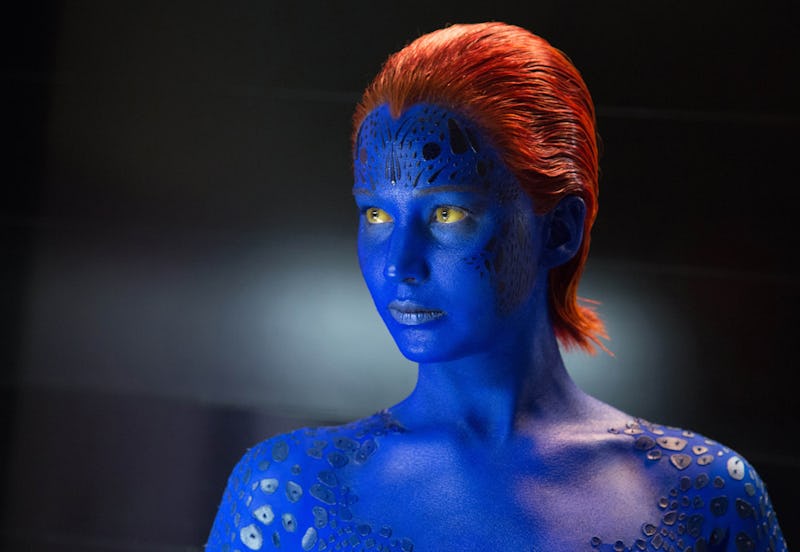 Historically, comics deal with toxic forms of masculinity. He shoots, he scores, he flies off to rescue a helpless woman trapped in a cave. Yet it's not only become boring, but straight-up harmful, to only see those images. The more recent convergence of feminism and comics, however, offer richer forms of storytelling. If the past year in comics has proved anything, it's that there is certainly room at the table for plenty of voices. It's exciting to be at a point where there are so many comics spreading feminist lessons, and hopefully, the number is only going to continue to grow.
While this highlight reel from the past year is imperfect and might lack some more well-known faces, I think it boasts a lot of killer moments for women and nonbinary folks in comics. Since the comic world is a medium really coming into its own in terms of diversity, this list shows how adversity and underrepresentation can lead to organization, and how that organization can lead to change. It's also important to bring in the anti-heroines and the folks who offer more than just "good guy" qualities. Here's a list of nine feminist lessons gained from comics of the last year, ideas fans and writers should keep building on as the industry moves forward.
1. Every Woman Can Channel Her Inner Thor
While Natalie Portman's character in the Avengers movies doesn't get to do nearly as much butt-kicking as her boyfriend Thor does, the comic series treats Jane Foster much differently. In May 2015, after Marvel turned the God of Thunder into the Goddess of Thunder, the series revealed Foster was Thor's new alter-ego.
2. Food And Feminism Go Together Perfectly
Lisa Hanawalt's comics frequently merge food with storytelling in illuminating, powerful ways. Because professional kitchens and cartooning can be such boys' clubs, it's really cool to see Hanawalt, who also works on Netflix's BoJack Horseman, making her art happen in places like Lucky Peach. Personally, I am all for a Hanawalt media takeover.
3. Incarcerated Women Have Stories To Tell, Too
I will talk about Valentine De Landro and Kelly Sue DeConnick's Bitch Planet every chance I get. The first volume of the series dropped in October 2015 and tells the story of a not-too-distant future when "non-compliant" women are incarcerated on a prison planet, which is where the series draws its name. Despite its sci-fi elements, the story possesses very real truths about women's incarceration.
4. Transmisogyny Is Never Acceptable
If you haven't read Manic Pixie Nightmare Girls, here's me telling you that today is the day to start. While the webcomic written by Jessica Udischas has been out for a while, the popularity of the series blossomed over the last year. A lot of it is autobiographical, as Udishcas told Unicorn Booty in 2015:
I was experiencing intense transphobia from all around me at the same time. Work, family, old friends, roommates, it seemed like I could do nothing right and was beginning to think it was me who the the problem.
She uses the comic to educate others on issues of transphobia and misogyny, which add up to acts of transmisogyny.
5. It's Never A Bad Idea To Brush Up On Your Feminist History
Trina Robbins, a leaders of the Wimmen's Comix movement in the 1970s, recently dropped a 704-page anthology of this period's work. Gear up for some hardcore summer reading.
6. Comics Can Be Used As A Form Of Feminist Journalism
Chicago-based collective The Ladydrawers are a prime example of how creators can combine facts and comics to create graphic journalism. Case and point: their comic, Epidemic, explores the relationship between food policy and autoimmune disorders.
7. There Are Many Different Ways To Have A Family
As Image Comics' Saga shows, folks can be from completely different universes and have complicated, joyful families. The fifth volume came out last October and sets up the story for the next big chapter, which will be released in June.
8. When Women And Nonbinary Folks Organize, They Change Institutions
France's Angoulême International Comics Festival annually awards the Grand Prix de la ville d'Angoulême lifetime achievement award to a major comics artist. It's arguably the most important prize in the biz. When the festival announced its nominees in early 2016, outrage sparked over the lack of women and nonbinary nominees in the mix. Many of the nominated artists dropped out of the race in protest, and the powerful responses from feminist publications like Nat. Brut highlighted the diversity of the comics community.
9. Not All Female-Led Stories Have To Be "Pretty"
As Corinne Halbert's new and delightfully grotesque webcomics series Honey shows, the scary and sick are totally women's places, too.
The future is looking brighter, but it's still up to feminists to put the "power" in superpower. Get your capes out, ladies.
Images: Giphy (6); Marvel; Image Comics (2); The Ladydrawers; 20th Century Fox