4 Badass Women Who Got Started Late In Life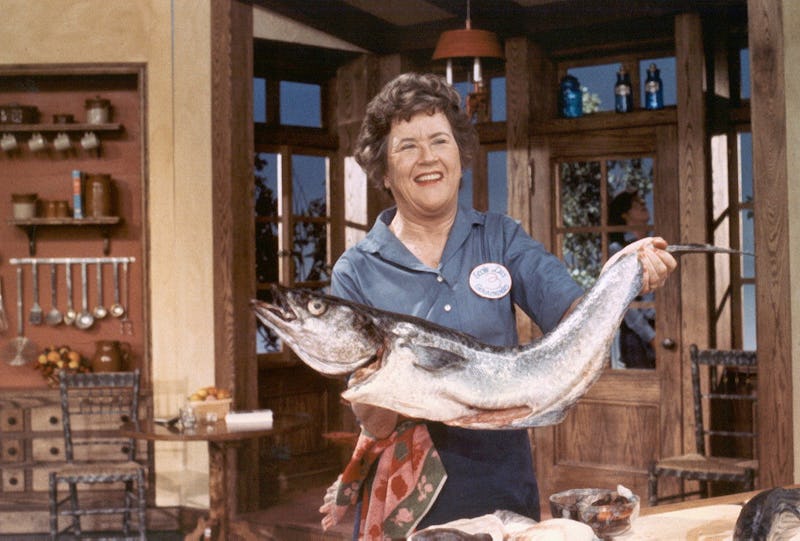 I feel a lot of kinship with women who started their careers later in life, because technically, I'm one of them — I published my first real article when I was 28. I had taken one or two tentative stabs at a writing career prior to that, right after I graduated from college — after all, it was literally the only career I had ever really been interested in — but I got scared that I wouldn't be successful, decided that achieving your dreams was impractical and "for other people," and backed off for the next six or so years. I thought living a "quiet" life where I accepted that my dreams were impossible would help me chill out; but instead, it had the opposite effect — I spent those six years stewing in both loathing for people who had dared to pursue their passions and my own self-hatred. I was furious at myself for having been too scared to try to become a writer when I was younger, but I believed the talk about how if you don't have it all figured out by 25, you'll never have it figured out. I thought I had missed my window to pursue my passions, or build a life that made me happy. I thought it was too late.
I'm not saying that today, as I stare down the barrel of 34, I have it all figured out. But I do know one thing: whenever you think it's too late, it's not. We shouldn't be under pressure to follow our dreams, or feel bad if we don't or can't — I was lucky enough to have no dependents when I switched careers, so that only I would be hurt if it turned out to be a bad idea; I was also lucky enough to have a day job that didn't make coming home and working on my writing career impossible. I, and anyone who is able to pursue their passion, is very lucky indeed. But if you're lucky, too — if you have the circumstances that will allow you to pursue your dream, but you're scared because you think you waited too long, and it's now too late for you — read on for the stories of four badass women who never made a single "25 under 25" list, but still achieved amazing things once they finally got going.
1. Lynn Shelton
Today, Lynn Shelton is an acclaimed film & TV director, who toggles back and forth between directing episodes of shows like New Girl, The Mindy Project and Master of None, and acclaimed indie movies like Your Sister's Sister and Laggies. But Shelton — who is 50 — didn't start seriously making her own films until she was in her late 30s. Prior to that, she earned degrees in drama and photography, acted a little, and spent some time working as a film editor.
In an interview with the New York Times celebrating her first commercially released film, Humpday, in 2009, Shelton painted a picture that many of us later bloomers can relate to — she was an adventurous young girl who lost her creative confidence in adolescence, and spent the next few decades dancing around the edges of her desires to create art. "I just did not have the confidence to do it," she said of her desire to direct. "And then I had to find a backdoor way in. I couldn't even go to film school, I had to start making my little movies and learning about editing."
2. Claire Denis
French director Denis inspires many women with her later-in-life career turn-around — in fact, she inspired the above-noted Lynn Shelton, who was moved to finally begin pursuing her film career after seeing Denis give a lecture. Denis was raised in Africa in the 1950s, where her father worked as a French colonial administrator; she later attended film school in France, and went on to assistant directors like Jim Jarmusch and Wim Wenders on the sets of their films.
But Denis did not make her own film until 1988, when she was in her 40s — her first film, Chocolat, which was loosely based on her own childhood experiences, was accepted into the Cannes Film Festival, and kicked off a wide-ranging career of directing prestigious, critically-acclaimed films.
3. Dorothy Allison
The award-winning author of Bastard Out Of Carolina, Allison had a difficult childhood, shot through with abuse and poverty. She was the first person in her family to graduate high school or attend college — which she attended on a National Merit Scholarship — and obtained degrees in anthropology. Though she became an editor for a number of early feminist and lesbian & gay literary journals, Allison didn't publish her first poetry chapbook until 1983, when she was already in her 30s.
She published her short story collection, Trash, in 1988, when she was almost 40 — the book won Lambda Literary Awards and the American Library Association Prize for Lesbian and Gay Writing. She published Bastard Out Of Carolina, a book that charted on the New York Times bestseller list and was turned into a feature film, when she was in her 40s. Today, Allison is a professor, a member of the board of the Fellowship of Southern Writers, and is still penning novels.
4. Julia Child
One of the greatest culinary icons of all time, Julia Child basically created the idea of the modern celebrity chef — and she did it after the age of 50. Child spent her early career as an ad copywriter in New York and a freelance writer in her hometown of Pasadena, California. Child joined the government's Office of Strategic Services, a job that took her around the world. She met her husband through her work in her early 30s and traveled with him when his work took him to Paris; Child was entranced by French cuisine, and began to take cooking classes at the Le Cordon Bleu cooking school.
Uniting with two French women who were trying to pen a cookbook that would teach Americans about Gallic cuisine, Child ran a cooking school out of their homes. The book they collaborated on, Mastering the Art of French Cooking, would change American food culture forever; it became a bestseller when it was published, shortly before Child's 50th birthday. From there, Child began to write articles and books; the first episode of her Emmy Award-winning PBS show, The French Chef, first aired in 1963, when she was 51.
Obviously, I'm not saying put your dreams on hold until 30 or 40 or whatever age, just for fun. But if you have to — or you don't have to, but somehow that's what's happened — know that not all is lost. Achievement isn't some kind of special material that the powers that be only dole out to the very young; in fact, sometimes, waiting is better. I thought I spent all those years when I wasn't writing just killing time and doing nothing, but that wasn't true; I was actually engaging with life, and learning all sorts of things that helped me focus and work hard once I was finally ready. So if you're young and you're afraid because you haven't figured things out yet, don't be; and if you've waited and you're afraid, know that you have nothing to fear. You may have just been waiting for the right moment, and that right moment might be right now.
Images: PBS, Giphy