Here's Another Urban Decay x 'Alice' Clue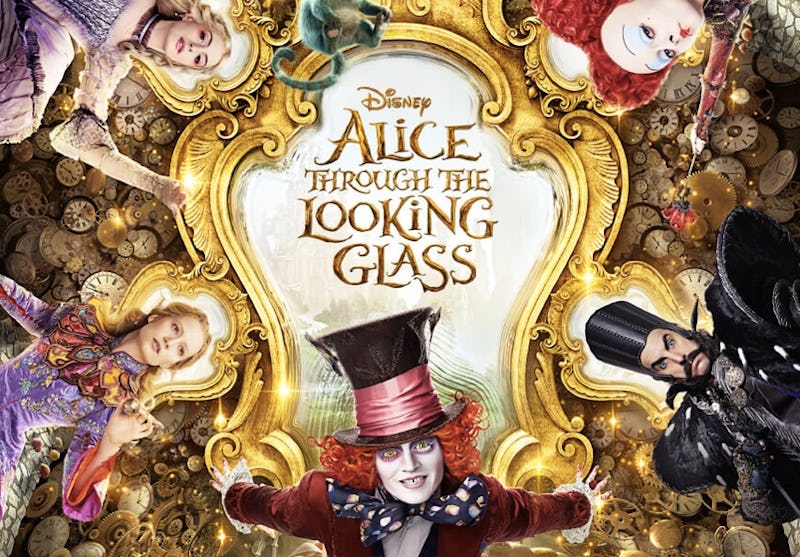 I love when a makeup company that I adore turns me into a sleuth hunting details and further information about their fabulous future offerings. Urban Decay teased a renewed partnership with the Alice in Wonderland film franchise, sharing an image of the film poster in an Instagram post and noting that the brand was headed "Through the Looking Glass." It was a thinly-veiled tease —obviously, UD will be creating product(s) inspired by and marketed with the film. Still, Urban Decay did not share any details about what this collabo would entail. All we know is that it's a reprise of their previous partnership, which was the to-die-for AIW Book of Shadows palette.
Urban Decay Beauty Junkies, Alice in Wonderland devotees, and fans of both the brand and the classic tale instantly reacted to the hint via Twitter. Now, UD founder, the inimitable Wende Zomnir, took to her personal IG to offer yet another tease about this latest glorious collabo.
She share a photo of what looks like a palette. That makes complete and total sense, as Urban Decay is known for its blockbuster palettes; UD lovers such as myself often "hit pan" on shadows in the brand's palettes, meaning we use them over and over until we start to see the bottom of the pan because there is hardly any product left.
Observe Zomnir's tease.
Yep, that certainly looks like another eyeshadow palette, which I expect to be all sorts of amazeballs. Can we talk about that kaleidoscope-y packaging? It's so colorful, trippy, and beautiful. Who wouldn't want to situated that palette on a vanity?
If it is indeed a shadow palette, well, Urban Decay eyeshadows are velvety and they always pack major color payoff, so I already know that the products will be quality. I am just excited to see what colors would comprise this collection. It leads to more questions.
Will they be all limited edition shades? Will there be some new shades mixed with classic, permanent hues? With there be other products, like blush? Where can we get it? When? So. Many. Questions.
Here's a look at the original UD x Wonderland collaboration.
The new film Alice Through the Looking Glass hits the multiplex on May 27, so I am expecting the palette to land sometime in early May to co-promote the film.
Until then, details, Urban Decay, details! UD Beauty Junkies are clamoring over here.
Images: Disney (1); Wende Zomnir/Instagram (1); Urban Decay/Instagram (1)