9 YA Books For Adults Who Don't Read YA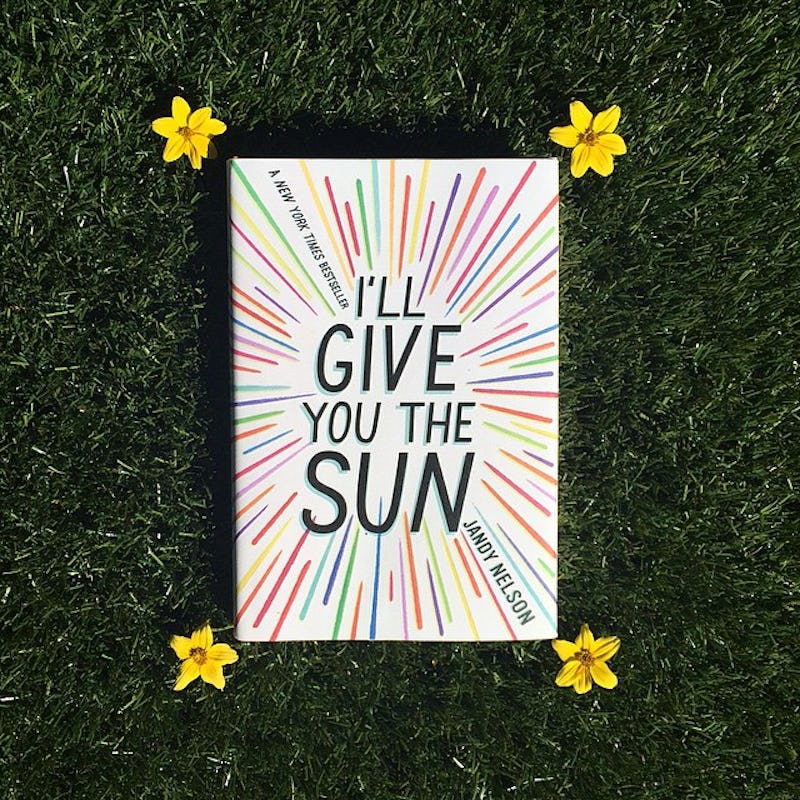 You have probably read the articles disparaging adults who read YA. And if you've fallen into that trap of believing you, as a grown-up, are "too old," "too mature," or "too literary" to read young adult literature, this list of nine YA reads for adults who don't read YA will hopefully change your mind.
Don't let anyone tell you what to read. (Unless it's a comment of the "you must read this awesome book!" variety.) In any category — fantasy or contemporary realism, science fiction or history, memoir or magical realism, young adult or literary fiction — there are great stories and great writing and there are not-so-great stories and poorer writing. You just have to know what you're looking for. There's no reason to feel shame for picking up any book off the shelves. And if you do, it's only to your own detriment: You will miss out on unique stories, hearing the voices of people who grew up differently than you, and, frankly, being in the pop culture conversation.
But if you still think that adults shouldn't read YA, these nine novels — including magical realism, dystopian stories, dark fantasy, time-travel, and coming-of-age contemporary — are a step toward letting you open your reading world.
Louise O'Neill is one of the most important writers publishing now, in both adult and YA fiction. Her debut novel, Only Ever Yours, mixes Margaret Atwood's The Handmaid's Tale with Kazuo Ishiguro's Never Let Me Go and just a touch of Sara Shepard's Pretty Little Liars series. In a dystopian future, women are bred and trained to become "companions" to men.
My favorite YA novel of 2015, An Ember in the Ashes is a dark, sometimes brutal, fantasy story that will appeal to grown-ups just as much as teens. Under the Martial Empire, Laia works as a servant, but she's really acting as a spy to find her captured brother. Elias is a soldier. And though there are sparks of a love story, this story isn't going where you think. Plus there is a truly scary scene in the beginning that made me get up and turn on all the lights in my apartment.
Any adult who was enamored by The Time-Traveler's Wife will be swept away by The Love That Split the World. Ever since she was little, Natalie has had visions of a benevolent spirit she calls "Grandmother." One night, Grandmother gives her a warning: You have three months to save him. It's after that that Natalie started seeing glimpses of another time, interspersed in her everyday small town life. And in one of those visions, she meets Beau. Trust me, you'll be swoony with their timeless romance.
I'm pretty sure the only reason The Book Thief was shelved in YA was because it's told from the perspective of a young girl. The story is narrated by Death, and speaks of the horrors and the small glimpses of beauty in 1939 Nazi Germany. Liesel hoards books to keep them from Hitler's bonfires while her foster family secretly houses a Jewish man in their basement. This is one book we're going to be reading for ages.
5. This One Summer by Mariko Tamaki and Jillian Tamaki
I'm convinced that adults might like the graphic novel This One Summer even more than young adults. As a grown adult myself, I found myself welling up, overwhelmed with nostalgia about my own summers when I was a kid. Rose always visits the same cottage with her family every summer, but this summer she senses something different. She feels a little older than her friend Windy, she notices her parents are arguing, and she starts to have a crush on a boy.
I'll Give You The Sun is so vibrant it almost burns. Jandy Nelson uses words like a brush to paint her story scene by scene. The novel is centered on a set of twins, Noah and Jude, who were so close they were practically conjoined but fell apart in their teenage years. Told from alternative perspectives, the story has so much to say about family, art, romance, and life in general.
Sherman Alexie's novel is the kind of book that will have you laughing out loud on one page and reaching for tissues on the next. Junior lives on the Spokane Indian Reservation, but the budding cartoonist leaves its school for a better chance at education off-"rez." But that school is all white, unless you count the mascot, an Indian. It's an honest search for identity that all ages can relate to.
Just take a look at the stickers practically covering the entire cover, and you'll get a small glimpse at how beloved Aristole and Dante is. Ari and Dante are both misfits in their own way: Ari is angry that his older brother is in prison and even angrier that his parents will never talk to him about it. Dante is an artistic know-it-all who just can't fit in. The two boys meet at the swimming pool and develop an unlikely friendship that helps them both explore their problems and find who they are meant to be.
9. Bone Gap by Laura Ruby
Laura Ruby is one writer to watch for her awe-inspiring magical realism. The lyrical Bone Gap centers on the titular town, a small farming community that loses people in the gaps. That's what happened to Roza, and only young Finn O'Sullivan saw who took her. But he can't seem to picture the man's face... and no one believes him. Ruby's story reads like an old fable or legend that has been passed around a small town.
Image: mybookbath/Instagram