A 'Powerpuff Girls' Comic Book Series Coming Soon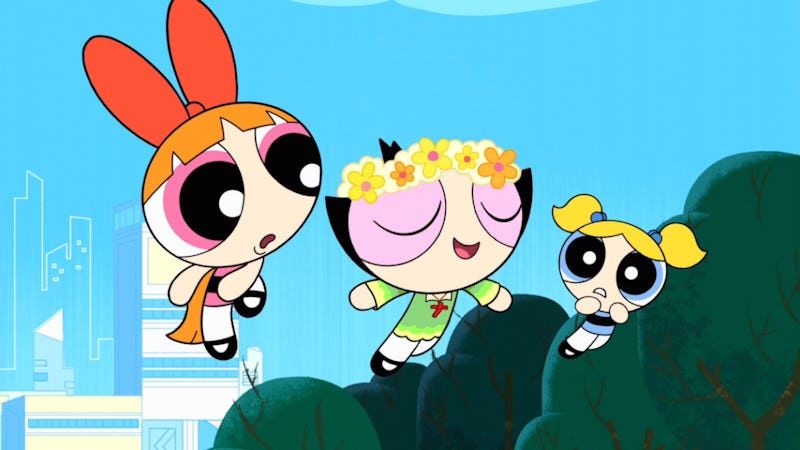 If you can't get enough of the new reboot, check this out: a Powerpuff Girls comic book series is coming this summer from IDW Publishing. If you aren't familiar with that name, you should know that they're the publishing house responsible for putting out Kelly Thompson and Sophie Campbell's 2015 Jem and the Holograms comic. Which is to say that IDW knows how to handle cartoon-based comics and badass female characters.
This isn't the first time the Powerpuff Girls have gotten their own comic. From 2000 to 2006, the Cartoon Network series had a 70-issue monthly run, published by DC Comics. In recent years, the heroic trio returned to comics in two series from IDW: Powerpuff Girls and Powerpuff Girls: Super Smash-Up. IDW also publishes reprints of the DC Comics in trade paperback form, under the title Powerpuff Girls Classics.
Jake Goldman and Haley Mancici will head up the Powerpuff Girls comic book series' writing team. Both are writers on the Cartoon Network reboot, where Mancini voices villain Princess Morbucks. Jughead artist Derek Charm returns to the new Powerpuff Girls comic, having previously drawn Powerpuff Girls: Super Smash-Up.
Zodiac Starforce creator Paulina Ganucheau will draw the first issue's subscription variant cover. Retailer variants will feature covers from Powerpuff Girls animators.
The first issue of the new Powerpuff Girls comic book series flies into a store near you in July 2016.
Image: Cartoon Network