'Hart of Dixie' Deserves A Fourth Season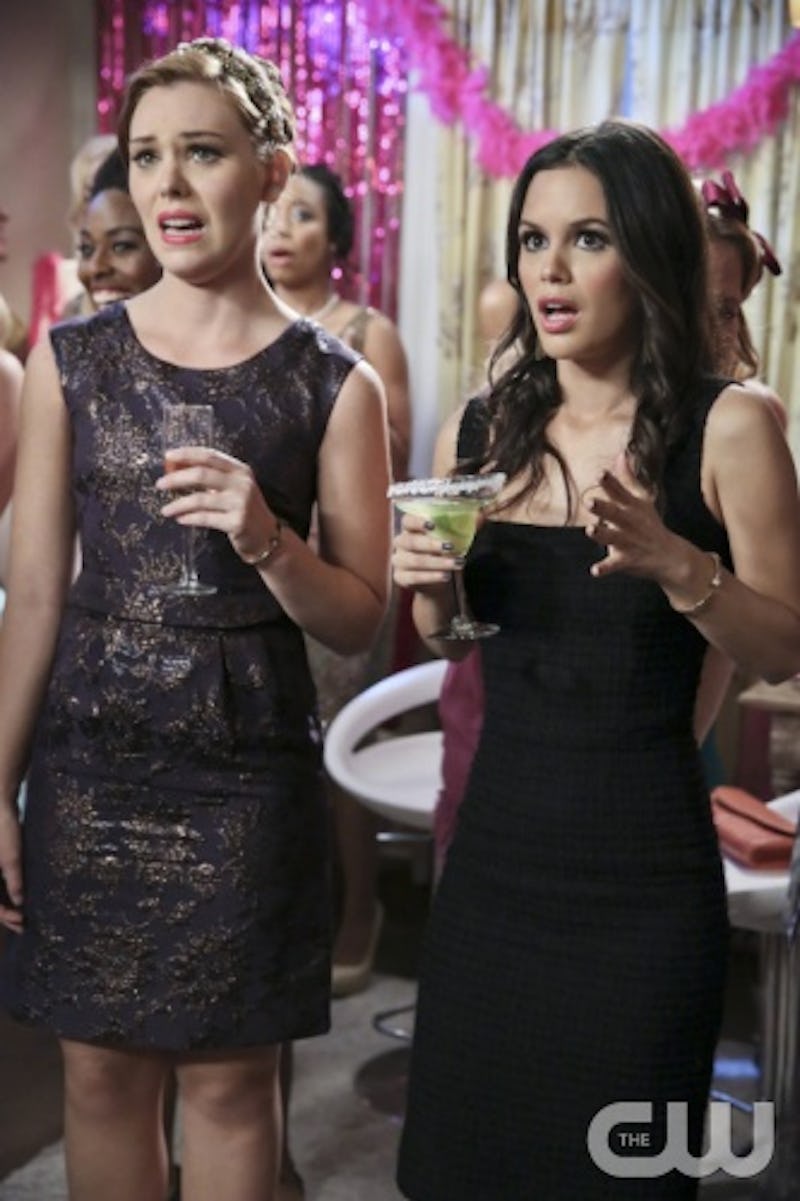 On Thursday, the CW announced the early renewal of its most popular shows, which is great for everyone who loves teen supernatural dramas. But what about its bubble shows — most importantly, the Josh Schwartz and Stephanie Savage-produced, dramedy Hart of Dixie? We're pumped that some of our old and new favorite shows, The Vampire Diaries, The Originals, Reign, Arrow, and Supernatural, will live on to see another season but we're 100 percent sure that Dixie deserves to be renewed and if it is, will prove that the CW made the right choice by giving it a chance.
Sure, we'll admit that Hart of Dixie's ratings aren't quite as high as say, The Originals, and we know that there's still a possibility come May that the network will announce its renewal — but we're going to make our case for it now, anyway. There's so much potential already within Dixie to bring a great fourth season to the table (even if its current season has been lacking). And with E! Online recently reporting that Barry Watson has signed on for a recurring role on the series (that guy really loves showing up on CW shows) and, as of its March 21 episode, Jaime King's Lemon Breeland (arguably the best character — sorry, Rachel Bilson) returning, there's even a chance for its third season to redeem itself.
So, we're begging you, CW — give Bluebell the chance it deserves because here's 3 great reasons why it won't prove you wrong.
It's Unique
There's nothing like Hart of Dixie on The CW (and no, The Carrie Diaries doesn't count because it's essentially a period piece — yay, 80s) and judging by its crop of midseason pilots, it doesn't intend to premiere anything like it anytime soon. The network is slowly becoming all about supernatural dramas (with the exception of Reign, a period piece) and really, how many of those will people watch before demanding variety?
Dixie is comedic, even if critics don't get it, and everything about its quick, witty dialogue and small town setting is different from the shows surrounding it. It's a breath of fresh air to the cluttered, supernatural line-up that the network has going for it and seems to believe is the only recipe for success. Don't get us wrong, we love watching people get their throats ripped out on vampire dramas week after week, but we also want something light, bright, and fun with a small dose of drama — and that's what Hart of Dixie is.
There Are Great Story Lines Still Developing
Lemon striking out on her own and finding love again after living with her dad for 30 years and getting left at the alter — a great storyline that's still developing and will hopefully take center stage now that Jaime King is back from her maternity leave. But that's not the only storyline the show has going for it — there's Zoe and Wade's impending reunion, there's Lavon coming to terms with commitment and moving on, and there's everything about Scott Porter's character George Tucker, who's a huge mess. There's also the recently-introduced Wilkes-side of Zoe's family, particularly her cousin Vivian, uncle Brando, and Vivian's son Harley, that have challenged Zoe to learn what having a real family is like.
Dixie isn't just about making comparisons between Zoe's big city personality and the small town atmosphere in Bluebell. There are so many characters with so many flaws and issues that could easily fill and make another great season. Especially since it'll never get old watching George and Wade screw everything up for themselves over and over again.
Josh Schwartz Is Notorious For Redeeming Himself With Fourth Seasons
I'd hate to bring up The O.C. here, but I will anyway. When Schwartz premiered the show on FOX its first season got rave reviews for its originality, then came the second and third less epic and worst seasons, but after all of that something great happened — Schwartz came back with a fourth season of the show that, though it wasn't as great as the first, was epic in its own right. We could even say the same for Gossip Girl, whose third season was incredibly lame (especially with that Hilary Duff threesome at NYU — THAT'S NOT WHAT NYU IS LIKE, GUYS), but came back slightly stronger in its fourth.
Schwartz hits his stride in his in fourth seasons — and Dixie is falling into that similar pattern. They shook things up at the end of the second season, with having Zoe return to New York and tell Wade that it was over for real. And when she finally came back to Bluebell with her Woody Allen-esque, NYC, writer boyfriend in tow, things immediately got boring as hell. We're sorry, Joel, but you're effing boring. But now that it Joel and Zoe are headed to splits-ville, things have the potential to get interesting again (kind of like when they got rid of dead-weight Marissa Cooper at the end of The O.C.'s third season). They've also eliminated almost all of the "medical emergency" hijinks, which if they have any sense, they'll bring those back stat. In Schwartz we trust, people.
Image: CW