The Top Cat Names Of 2015 Are Adorable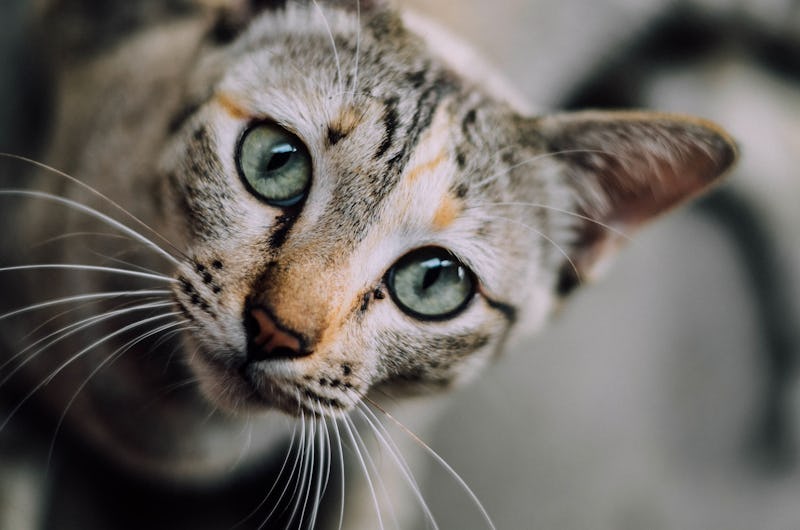 Naming a pet is a process that takes a lot of thought. At least that's the trend I'm picking up on based off of the top cat names of 2015. And why shouldn't you try your best to find the perfect name for your loved one? Cats and pets are basically an extension of your own family, so names are important. You can go with the classics, try out something out of the box and avant garde, or maybe settle for a human name! Whatever you choose, as long as it comes from the heart, it will be a great name.
If I ever get a cat, which as I have gotten older I've opened up to more, I would name it Picasso. I don't care if it's a girl cat or a guy cat, Picasso is the name I am throwing into the ring. I feel like it rolls of the tongue, and I'm playing the long game here. At some point, I'll have to say that I need to clean up Picasso's litter box and that, to me, is a funny enough joke payoff.
Other people choose names based off of pop culture. Certain celebrities, television characters or even celebrity babies influence the top names every year. Why? Because our pets are basically our children. And because names are a way to commemorate something you really love or respect. So bring on more animals named after RuPaul's Drag Race competitors and anyone from Party Down. So what are the top cat names of 2015? Rover.com, a site that helps connect pet owners with pet care, has the intel on what the current cat trends are.
Top Male Names:
These are the male cat names that have been sweeping the registration numbers.
Oliver, Leo, Charlie, Milo and Max
Oliver is such a perfect cat name. Not only was there a animated movie starring an orange cat named Oliver, but it is a human name. I happen to have a soft spot for animals with human names. Leo is another excellent choice, mostly having to do with the feline connection to lions. The rest are also very sweet names that I personally would borrow at any time.
Honorable mentions
The names Jack, George, Simon, Loki and Simba all landed in the bottom of the top ten. I love Simba. I can totally work with that name. Not sure about Jack, only because I feel that a cat named Jack seems like the kind of cat that won't pay you any attention. Then again, I don't know much about cats.
Top Female Names
These are the female cat names that appealed to cat lovers all over the United States.
Luna, Chloe, Bella, Lucy and Lily
Luna is an obvious choice. Glamorous, unique, and a call back to Sailor Moon. I wonder just how many people were influenced by amazing cartoons from the '90s. The rest are closely linked to human names. According to Rover.com, similar to what we saw with dogs this year, over half of all cats (52 percent) have a human moniker. That's up from 22 percent in 2014. I'm sure the trend will only get bigger by 2017.
Honorable Mentions
Sophie, Lola, Zoe, Cleo and Nala landed at the bottom of that top 10 list as well. Cleo is such a good cat name! I don't know why it isn't higher on the list. The connection to Cleopatra should be enough to at least push it to second place.
Check out Rover.com for safe and convenient pet care options near you!
Images: Unsplash