17 Things Your Mom Actually Wants For Mother's Day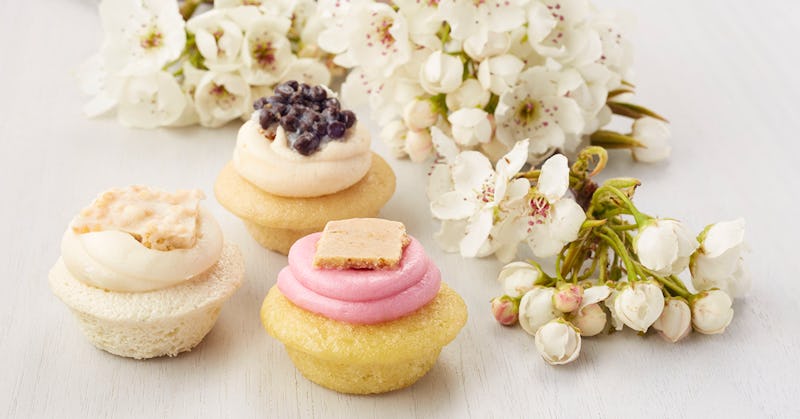 You know without a doubt that your mom is the coolest person on the planet. What you might not know, exactly, is what to get Mom for Mother's Day this year that she'll actually like. Gone are the days when you could just simply add your name to the family card and present her with something you made out of glitter glue during craft time. Back then, she would smile and gush about how much she loved what you gave her, because she loved you, and it was the thought that really counted. Now that you're an adult, she'll probably still smile and gush about whatever you give her, because after all, she still loves you. But, there are some Mother's Day gifts that will truly blow her away, and honestly, after years of receiving your adorable DIY monstrosities, she deserves them.
Plus, who knows what Mom likes better than you do? That gorgeous woman you call "Mom" passed down more than just fabulous genes — you've also inherited her perfect taste, too. So while everyone else is scrambling to order up last-minute flowers to send home, you can smile easy knowing that your mom is celebrating Mother's Day with a gift that is uniquely catered to her specifically. Are you the best daughter in the whole world, or what?
1. A Fitbit
Your mom's a busy lady, and even though she's not running after you anymore, she's still constantly on the move. Help her track her steps, stairs climbed, and active minutes with a fitness tracker that's just as pretty to look at as it is practical.
Fitbit Alta Fitness Wristband, $129.95, Sports Authority
2. Fancy Chocolate in Fun Flavors
Chocolate is kind of a Mother's Day staple, right up there with flowers. But, before you head to your closest drugstore to see what you can find, check out this insane collection by Wild Ophelia. With flavors like Milk Chocolate and Beef Jerky, Roasted Peanut Butter and Wild Bananas, and Sweet Honey & Hickory BBQ Chips Dark Chocolate, it's perfect for the mom with both a sweet tooth and an adventurous side.
Wild Ophelia Chocolate, Prices Vary, Wild Ophelia
3. Pretty Candles
You can never have too many candles around — especially when they're this pretty. Get 'em at $6 a pop over at Marshalls.
Candles, $5.99 each, Marshalls
4. A Floating Record Table
For the mom who prioritizes both her tunes and high design, it doesn't get any better than this stunning turntable. It's a unique centerpiece that appeals to all of the senses, and will definitely get you grooving.
Gramovox Floating Record Vertical Turntable, $399.99, Gramovox
5. A French Press
Mom is the one who helped you discover your love for coffee, so show your appreciation by making sure her caffeinated needs will always be met.
French Press, $12.99, Marshalls
6. Godiva Chocolate
True fact: You can never have too much chocolate. And, it doesn't get much more luxurious than Godiva. Get Mom a 90th anniversary gift box, which offers up a sampling of Godiva's greatest hits through the decades.
Godiva 90th Anniversary Gift Box, $36.00, Godiva
7. Polarized Sunglasses
Mom isn't likely to splurge on quality sunglasses herself, and why would she when you're here to do it for her? These go with everything, plus they offer maximum coverage from those UV rays.
Oakley's Polarized Sunglasses, $200, Sports Authority
8. Cute Earrings
Does anyone love baubles more than your mom? You don't have to spend a ton on jewelry that makes a statement. These earrings go perfectly with everything, and are easy on your budget.
Stone Earrings, $19.99, TJ Maxx
9. Skullcandy Wireless Headphones
Mom spends a lot of her time answering questions all day — so when she wants to totally tune everybody out, she's going to need some pretty powerful headphones. These wireless earbuds stay juiced for six hours, giving her plenty of time to jam.
Skullcandy Wireless Headphones, $99.99, Sports Authority
10. A Metallic Tote
If your mom has a lot to carry around with her, make sure she does it in style. This roomy woven tote holds everything she could possibly need while out and about.
Metallic Tote, $39.99, Marshalls
11. A Digital Photo Album
For a truly personal gift idea, check out Imprint. The service lets you curate a digital album of photos, videos, and notes from friends and family members explaining how much they love her. Yes, she'll probably cry, but they will be happy tears, I promise.
Imprint Digital Album, Imprint
12. Mini Cupcakes
Adorable mini foods will always be the key to my heart — and chances are, your mom's as well. Baked by Melissa's Mother's Day gift box comes with three different flavors: Strawberry Cheesecake, Magic Cookie, and White Chocolate Crunch. Don't ask Mom to pick a favorite, because she won't be able to.
Baked By Melissa 25-Pack, $25, Baked By Melissa
13. A Colorful Scarf
This adds just the right amount of color to any outfit to make it instantly perfect for spring.
Pink Scarf, $16.99, TJ Maxx
14. Sleek iPhone Case
All Mom needs to give her phone a quick makeover is this tropical-inspired iPhone case.
iPhone 6/6s Sonix Case, $19.99, T-Mobile
15. Running Shoes
Add this to the list of things Mom wants, but doesn't want to buy herself. Everyone loves the feel of new running shoes, and these colorful sneaks are bright and fun — just like Mom.
Nike Women's Running Shoes, $130, Sports Authority
16. iPad Mini 4
Sleek, light-weight, and perfect for slipping in her purse. Get Mom a tablet that lets her check her email, FaceTime, and edit photos all in one place.
iPad Mini 4, Starts at $399, Apple
17. Coffee Bean Scrub
So now, Mom can pamper herself with the thing she loves most — coffee.
Coffee Bean Scrub, $7.99, Marshalls
Images: Courtesy of Brands