'BiP' Star Juelia Kinney Is Making Moves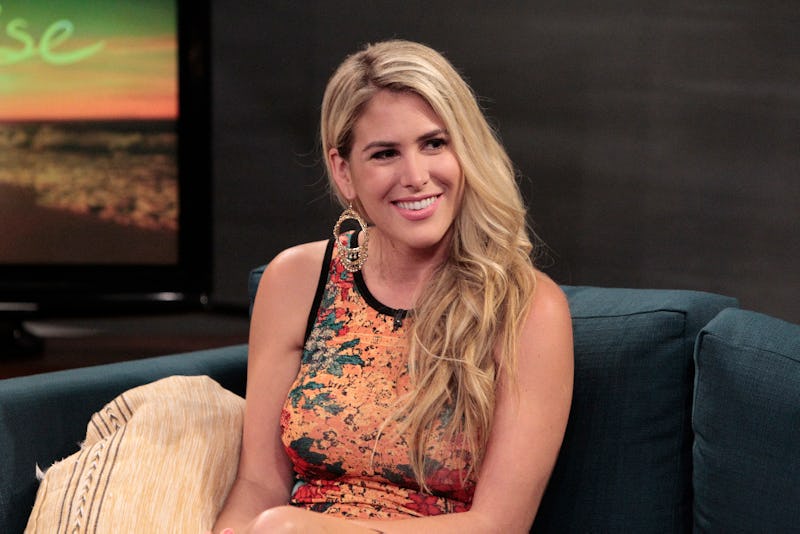 It's summertime, which means it's almost time to start talking about season 3 of Bachelor in Paradise. Since we don't officially know the new cast members, I decided to revisit one that we all know and love. Last year, single mom Juelia Kinney went home brokenhearted after genuinely trying to find love and a father for her adorable daughter Ireland. So what's Juelia Kinney doing since the show ended? In an interview with Bustle, she revealed all the fun stuff she's been doing since the show ended, and she's got a pretty exciting opportunity on the horizon.
First, let's go back to what happened to Juelia in the Bachelor verse. After being sent home by Chris Soules on The Bachelor, Juelia Kinney returned for a second shot at love and lots of actual shots on Bachelor in Paradise. She went out on a date with Joe Bailey, who then ditched her when Samantha Steffen came on the show. That would have been fine except it came out that he and Samantha had been planning the move off the show so they could meet on it. Juelia was about to be eliminated when Mikey showed back up and asked her out. They hung out for a bit, but at the end of the day Mikey said he saw her as a friend, so she packed up and headed home. But, what's she up to now?
"I joke about it and I'm like, 'The best thing that ever happened to me was being broken up with on national television.'" Juelia says about life post-Bachelor in Paradise. "I mean it really has been great."
After leaving the show, Juelia went back to Portland, Oregon with her daughter thinking it would be a good move for her. She quickly realized that it wasn't the place for her so she started planning her next adventure. "I have this opportunity in San Diego and I'm super excited about it so we're going back!" she reveals. "It's the best. It's where my heart is for sure."
She kept tight-lipped about what exactly the opportunity was, but she said it's a new "business venture" and she would be announcing it soon.
So what does her adorable three-year-old Ireland think of the change? Juelia opens up about everything to Bustle:
I've been talking to her about it. I'm trying to explain to her what it means to move that far away from where we are. I was talking to her and was like, 'OK, see we have to go the airport and get on an airplane.' And she's like, 'It takes a long time to get there.' I said, 'Yeah, you have to remember this is how far we are away from our family now so we can't go to their house in a car, we have to go by airplane.' I want her to understand exactly what that means. She's kind of grasped it but mostly she's just excited about the beach.
In the meantime, Juelia has been making money on Instagram marketing and off a property rental she owns in Oregon.
"I've been looking for a bigger project to work on," she explains, before hinting at her new project. "And this was just kind of something I've always thought about doing and it's just now happening, so I'm really excited about it ... I've been really blessed."
I know I can't wait to see what she does next, and I'm sure other Bachelor fans feel the same. Best of luck, Juelia!
Images: ABC/Rick Rowell