'BiP' Star Juelia & Her Daughter Are Too Cute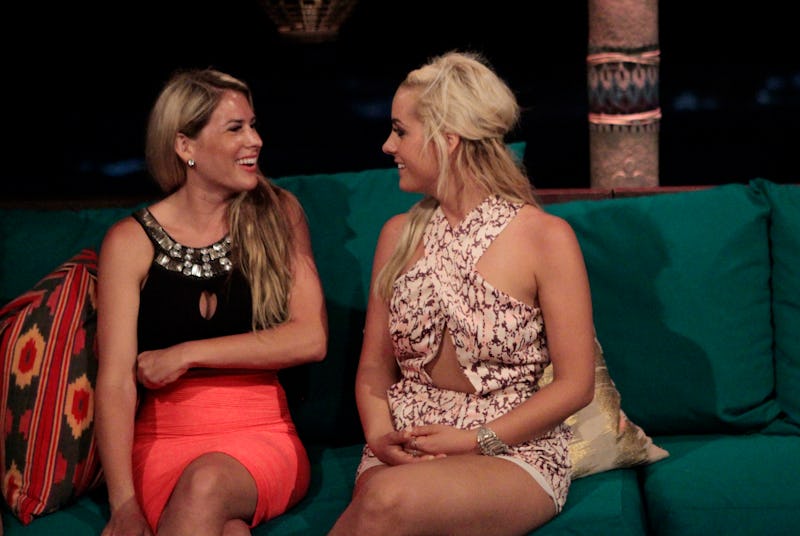 You guys, I'm totally rooting for Juelia Kinney to find love on Bachelor In Paradise . We first met Juelia on Chris' season of The Bachelor, and it was on that season that she told her totally tragic story of her picking up the pieces after her husband's suicide. Her husband killed himself in 2013 and Juelia is raising their daughter, Ireland, all by herself. Juelia is a fantastic and devoted mother to her daughter, and it totally shows in the way she speaks about her baby girl. Juelia, I just want you to be happy, okay? It really shows how much Juelia is aching to find love on Bachelor In Paradise, because I don't think that she would leave her daughter if she didn't believe at least a little bit in this process, you know?
But, enough with all of this super sad stuff, because Juelia is really giving her daughter the best life. Judging from her pictures on Instagram and Twitter, these ladies are two peas in a pod. Seriously, they're freaking adorable together, going on little adventures, hanging out with mommy/daughter time, and just being two kickass babes ready to take on the world.
Nothing Like A Little Time With Mom At Starbucks
I second Juelia's notion not to give the kid caffeine — no toddler needs any more energy than they already have.
How About A Splash In The Pool?
Juelia will always be at the bottom of the slide for Ireland, you can certainly bet on that.
Time To Celebrate Their #TBTs
Granted, Ireland is still small so they don't have that many #tbts, but it's all about the quality, not the quantity.
An Afternoon Just Lounging
Sometimes, you just wanna queue up some Netflix on your iPad and chill, you know? Ireland feels me on this one.
Some Sight-Seeing Is Great, Too
Nothing like seeing the world through the eyes of your baby, right? That discovery is basically the coolest thing about being a parent.
Guys, how cute are they? Juelia, keep the pics coming! And hopefully she finds someone great on BiP. She and Ireland deserve the best.
Images: Rick Rowell/ABC