The Best Snacks For Your Favorite '90s Movies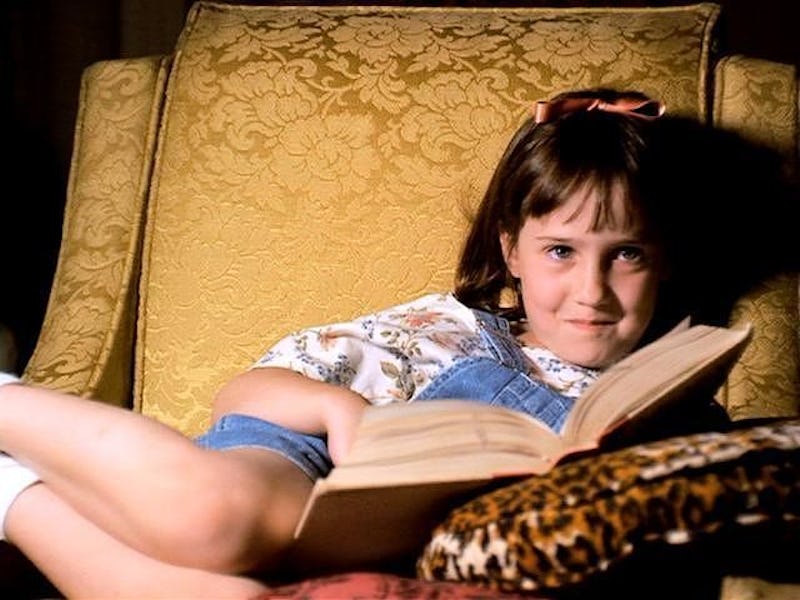 The announcement that the Hi-C Ecto Cooler is coming out of retirement is an utter joy to '90s kids who fell in love with the drink, a refreshing beverage to enjoy while watching Ghostbusters. Out of all the foods that pair perfectly with our favorite '90s movies, this one definitely satiates anyone hungry for '90s nostalgia. It's arriving just in time for the Ghostbusters reboot, scheduled to hit theaters this summer.
After around 15 years of absence, the resurgence of Ecto Cooler is bound to bring back beautiful memories. It was initially introduced as a promotional item back in 1987 — but it was so darn good that it stuck around for another 14 years, until it was discontinued in 2001. The drink isn't hitting shelves until May 31; but in true 2016 fashion, it already has its own Facebook and Twitter pages. And the product's tagline can't be beat: "One part slime. One part nostalgia. One part movie tie-in. One part fun. One part unknown. 100 percent Ecto."
Ghostbusters has Ecto Cooler, but what foods can you pair with your other favorite '90s movies? Here's a handy list, for the next time the nostalgia hits your full force.
1. Runaway Bride — Eggs, Any Style
In an epic "Oh, hell no" moment, Richard Gere's Ike Graham accuses Julia Roberts' Maggie Carpenter of being a total follower, preferring her eggs however the man in her life does. I got super defensive the first time I saw this, like, maybe she just changes her mind, Ike. Hello. Alas, Ike was right, and Maggie had to learn which eggs she liked best. And now I want eggs.
2. Good Burger — Burger And Fries
And whatever you do, don't forget the weird orange sauce. The big and flashy Mondo Burger threatened to put little ol' Good Burger out of business — but luckily, Ed's secret sauce saves the day.
3. Matilda — Chocolate Cake
It's the movie scene that simultaneously makes everyone want to vomit and go eat chocolate cake. The evil Miss Trunchbull punishes Bruce Bogtrotter by making him eat an entire chocolate cake all by his lonesome. He succeeds, and Miss T — with her tiny ponytail and tube socks — makes everyone stay five extra hours and copy from the dictionary.
4. Rugrats — Reptar Bars
He was everyone's favorite '90s dinosaur. Reptar Cereal was an actual thing, but only for a little over a month back in 1999. But you can pay homage to the green creature by making your own Reptar Bars, perhaps the greatest fictional candy of all time. And yes, they will turn your tongue green.
5. Pretty Woman — Escargot
Well, I mean, come on. Can you blame her? Who in the hell knows how to eat escargot? You get a pair of tongs and an impossibly tiny fork. Still, Julia Roberts handles it like a champ and makes us all want to step up to the challenge. (Still, I think I'll stick with the Reptar Bars.)
6. 3 Ninjas — Cheese Pizza
And licorice, and jelly beans. This movie with jam-packed is all kinds of good eats, and no 3 Ninjas movie night would be complete without them. Side note: Did anyone else have a huge crush on the two older brothers? No? Well, me either, obvi... That'd be... so not cool... uh... moving on.
7. The Parent Trap — Oreos And Peanut Butter
No one could forget when the one with the accent told the one with the short hair that she enjoys Oreos with peanut butter, and the one with short hair was like, "OMG, me too!" Ever since then, Oreos and peanut butter have been one of the best food combos known to mankind.
8. Mrs. Doubtfire — Frosted White Cake
The only proper way to honor this unforgettable character played by the late Robin Williams is with cake covered in thick, white frosting, preferably one which also doubles as a hydrating face mask.
9. Jurassic Park — JELL-O
Little Lex Murphy is just trying to enjoy her JELL-O after a rather traumatizing couple of days when those darn dinosaurs ruin her moment yet again. That JELL-O looked good, too.
10. She's All That — Falafel Balls
I will never forget the customer requesting that Laney Boggs "supersize his balls" — his falafel balls, that is — while she stood there in that ridiculous hat. Still, this movie is a '90s classic, and falafel is the perfect dish to feast on while enjoying it.
11. Never Been Kissed — Pie
Josie Geller is convinced she's finally become cool after accidentally eating a very magical brownie and showing off her dance skills onstage. Later on that night, she's on the phone with her brother discussing the night's festivities, how weird of a word "fork" is, and the mystery surrounding who ate her entire pie.
12. Showgirls — A Giant, Fast Food Burger
I'd dance like that too, if I got to eat the delicious, greasy, giant fast food burgers Nomi Malone chowed down on throughout this movie. Definitely sounds like a better option than the brown rice and vegetables the dancers were expected to stick to. But she's Nomi Malone. She can't be tamed.
13. Clueless — A Box Of Chocolates
And no matter what anyone thinks, you have to send them to yourself.
Images: TriStar Pictures; Giphy (2)