Juelia Kinney Says 'BiP' Makes Dating IRL Harder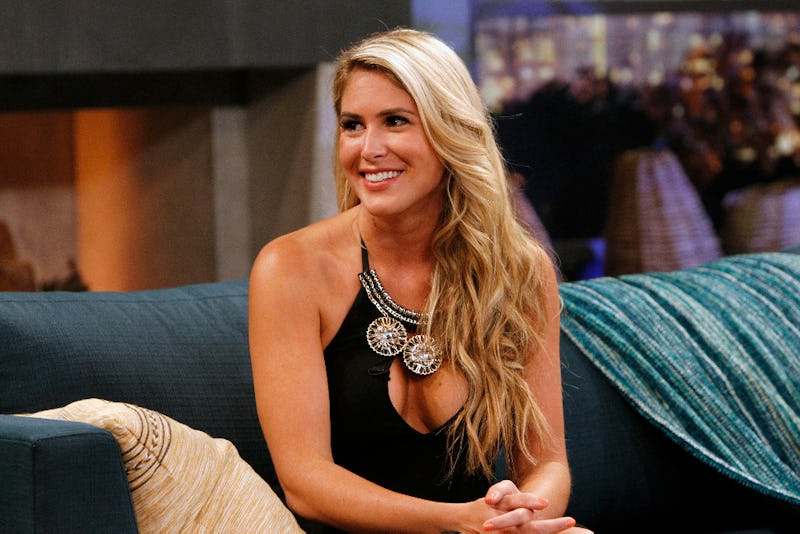 Dating is hard for a single mom, but even harder when you go on national TV trying to find true love. Last year was rough for Bachelor in Paradise contestant Juelia Kinney. First, farmer Chris Soules sent her home on The Bachelor and then she got caught in Joe Bailey's web of lies in Paradise, who used her to get to Samantha Steffen. Finally, Mikey told her he just wanted to be friends, sending her home alone, again. Almost a year after they filmed the second season of Bachelor in Paradise , Bustle caught with up with Juelia Kinney to see how dating has been since heading back to the real world.
After Bachelor in Paradise, Juelia and her daughter, Ireland, moved back to her hometown, Portland, Oregon, where she spent some time thinking about her next adventure. She recently reveals to Bustle that she's packed up her stuff again and headed back to San Diego in May to begin a new business venture. In regards to her love life? Juelia says she's not seeing anyone at the moment, but has been dating and trying to find a good guy. I have a feeling that guy is probably somewhere in San Diego waiting for her.
"I've always been really picky," she says of dating. "I'm sitting there on a date and I'm talking to a super nice, good-looking guy and I'm thinking, 'Are you good enough for Ireland? … Do you get to be the one to raise her with me?' There's so much pressure on me picking someone and also on them and I know the right person is going to come along, but that person just hasn't come yet."
However, dating can be awkward once you've been in the spotlight on the most popular reality show of the moment. She said most guys don't know who she is when they go on a date together, but that while she's on a date, people will approach her, forcing her to reveal her history on The Bachelor.
"I've been on a date before where I was sitting across from the guy and I could see the people at the other table staring at me and trying to wave," she explained. "He's talking to me, so I'm trying to stay engaged with him and act like I don't see them, but it's super awkward. I haven't told him about anything with The Bachelor and sometimes don't want to talk about that yet because it's kind of intimidating for some people."
Note to fans: If you see Juelia out with a guy, just move on. Don't ruin her date.
Since she's single, I had to ask the obvious question, would she go back to Paradise? "It would have to be extreme circumstances for that to happen," she admits. "I am just so happy settling into my life, starting this new business and at this point I can't imagine that happening."
My fingers are crossed that Juelia finds her dream man soon, and without having to leave her daughter to go back to Mexico. She does not need another Joe situation.
Images: Rick Rowell/ABC