7 Books About Politics That Are Actually Fun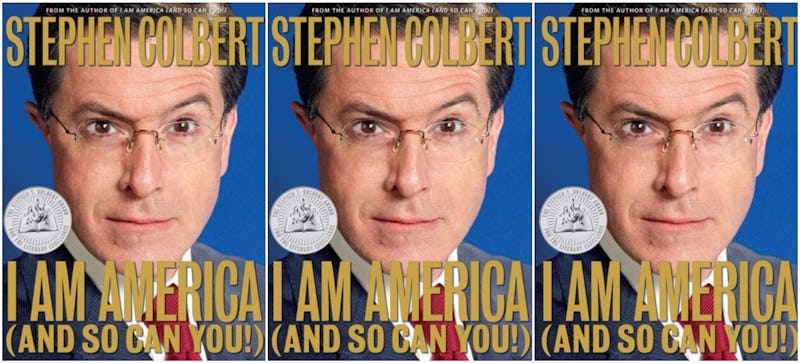 There's no doubt about it, this election cycle has gotten insane. With all the dramatics of a soap opera mixed with a car crash, the 2016 election has been its own unique kind of entertainment. But from the loud racism to the disgusting points of debate, following election coverage has become a nauseating (and unavoidable) task.
Ted Cruz dropped out of the race, leaving Donald Trump at the helm of the Republican ticket. A possible Trump ticket has got everybody buzzing about what this means for America's future. But, I'll be honest, I'm tired of talking about Trump. I'm tired of thinking about Trump.
Let's face it, aren't you sick of politics being a circus of hatred and absurdity? I remember a time when I used to really enjoy talking about politics. Think about the 2008 election. It was exciting! We were talking about issues, beliefs, and morals. There was a palpable energy in the air.
With these books, you can read about the political world without feeling sick to your stomach. From chick-lit that will make your heart swoon, to alternative histories that will put a new spin on history, each one of these books showcases politics in a way that's actually fun.
When teenage girl Samantha epically saves the president from an assassination attempt, she becomes an American hero. With her newfound celebrity, her typical teenage life suddenly includes dinner at the White House and trips to the UN. Despite her hero status, Samantha's still just a teenage girl caught in the middle of a budding friendship (or more!) with the president's son. This enigmatic read is Meg Cabot at her best.
When Kate Quinn's estranged father comes into her life and announces that he's running for president, Kate's world gets turned upside down. Suddenly, she's confronted with the hectic world of campaign politics. On top of everything, she's moving in with a new family... and falling in love with a rebellious boy.
Al Gore's daughter writes about the jungles of political Washington D.C. with an expert eye. When Samantha (who works on Capitol Hill as the healthcare analyst to a senator) falls for a hottie, she must figure out how to balance her budding romance with her 70+ hour work week. Trust me, you'll gobble this one up.
Sarah Vowell's fantastically witty voice makes any topic sparkle. In this nonfiction book, Vowell travels across the USA to visit the sites of presidential lives and assassinations. What emerges is a remarkable read about how our country's political system was born.
Christopher Buckley's political satires are almost as absurd as what's happening in the political sphere today. In this book, after the president can't get any of his nominations for the Supreme Court confirmed (sound familiar?), he nominates Judge Pepper Cartwright, a Judge Judy-esque television persona with plenty of sass.
6. Crooked by Austin Grossman
What if Richard Nixon was actually battling the supernatural during his presidency? This brilliant read offers an alternative, Lovecraftian history in which one of her most hated presidents was actually an anti-hero, fighting in an underground war against the occult. As Nixon's political career progresses, you'll discover the paranormal "truth" of the Cold War and the Watergate Scandal.
This book will give you a heaping dose of Stephen Colbert's hilarious "Stephen Colbert" character from The Colbert Report. Tackling all the subjects that make America what it is, Colbert's satirical voice will have you gigglesnorting for hours.