11 Young Adult Novels For Hufflepuffs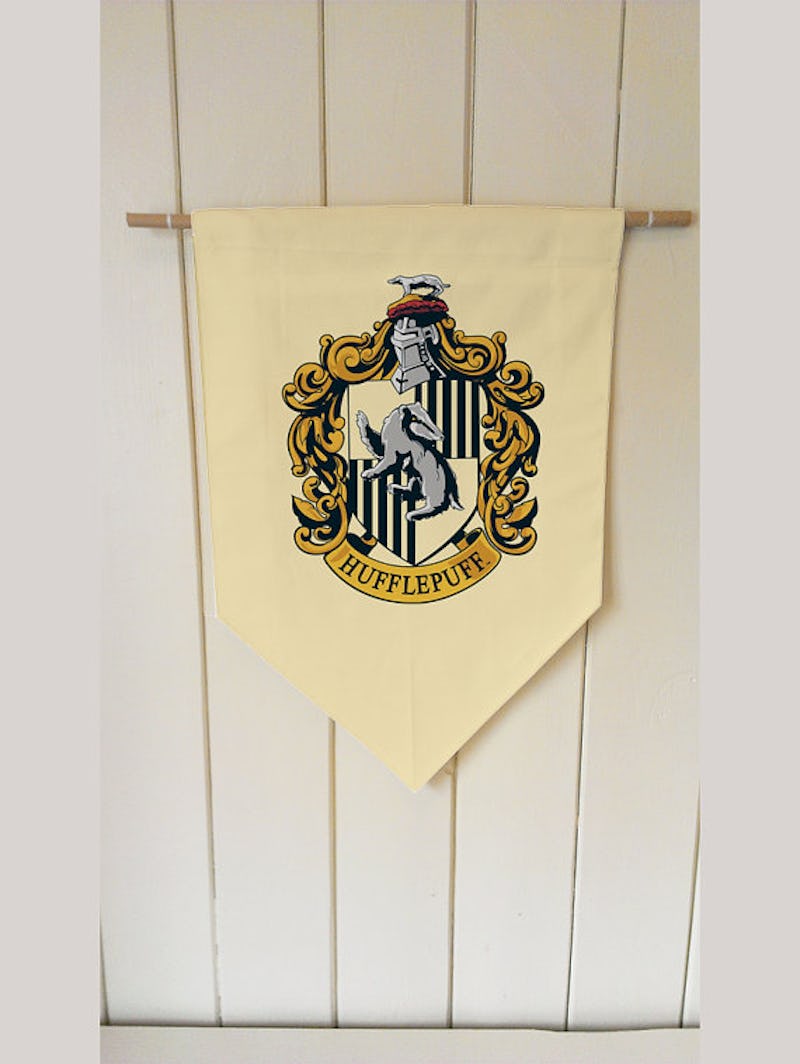 In Harry Potter, Hufflepuff House is known for being full of loyal and steadfast friends. If you consider yourself a member of this year, there's a veritable treasure trove of young adult novels for Hufflepuffs out there just waiting for you to discover them. YA books aren't just for Slytherins... after all, since so much of being a young adult and coming-of-age has to do with friendships and relationships, it's natural that YA books cover topics perfectly fitting for Hufflepuffs. And the book options just keep on coming.
Some of the qualities Hufflepuffs hold dear are hard work, dedication, fair play, patience, and of course, loyalty. And what better genre to reflect these qualities than YA? From fantasy adventure to realistic fiction to classic coming-of-age tales, so many offshoots of the YA genre feature heroes and heroines dealing with these exact themes. High school — or saving the world — is hard work. It takes patience and dedication. A protagonist may (or may not) use fair play to succeed. And what YA protagonist could achieve anything without the loyalty of a couple best friends? Obviously, young adult literature has the perfect plot setup for the Hufflepuff mentality to thrive. So for all of you Hufflepuffs out there sporting the yellow and black, here's a list of young adult books that will definitely find a home in your loyal hearts.
Verity, a British spy, is captured in Nazi-occupied France. As she writes her confession, the story of her friendship with spy plane pilot Maddie unfolds. This World War II-era tale is the perfect pick for Hufflepuffs who like historical YA and tales of adventures and friendship.
Mim Malone goes on an adventure aboard a Greyhound bus on her way to her sick mother in Cleveland. Her journey is full of quirky characters and life lessons that will appeal to Hufflepuffs everywhere.
Greg Gaines and his best friend Earl make terrible recreations of cult classic movies. Aside from that, Greg doesn't do much, except balance a precarious social standing where he's universally tolerated by every high school clique but nobody's friend. But then his childhood friend, Rachel, is diagnosed with leukemia, and Greg recruits Earl to help him make a film for her. This quirky, funny, heart-wrenching, poignant read is just the selection for Hufflepuffs.
Cadence spends every summer on her family's private island, but something happened her fifteenth summer. And she can't remember what. Two years later, she returns to the island to try and regain her memories. This dark story about family, loyalty, and truth will appeal to those from the house of the badger.
This one's a tried and true YA classic: Charlie is a freshman in high school trying to find his way. The ensuing coming-of-age story will appeal to Hufflepuffs who know what it is like to face the uncertainty of the future — with friends at your side.
Eleanor is the new girl in school. Park is the kid on the bus with an empty seat next to him. Eleanor takes a seat... and their story begins. This sweet and heartwarming story about first love is both charming and quirky — the perfect mixture for Hufflepuffs looking for some light yet lovely reading.
This book by the author of Silver Linings Playbook comes out May 31st, and is sure to be a hit for Hufflepuffs: Nanette O'Hare is the model student. She works hard, and she's a star athlete. But then she reads The Bubblegum Reaper, an out-of-print cult classic novel. Suddenly Nanette discovers her inner rebel. Check it out in our round-up of May 2016 young adult releases.
8. Red Queen by Victoria Aveyard
In a world where the powerful silver-blooded are the elite and the red-blooded are commoners, Mare Barrow is just trying to get by. Until she 1) realizes that she has powers of her own despite her red blood, 2) winds up working in the Silver Palace, and 3) has to juggle some complicated relationships — romantic and otherwise. Hard work, loyalty, fair play? They're all themes in this exciting YA fantasy.
High school junior Simon Spier isn't openly gay yet, but an email that ends up in the wrong person's hands threatens to change that... and not by his own decision. Class clown Martin blackmails Simon into being his wingman, threatening to tell Simon's secret otherwise. This story is perfect for Hufflepuffs who love tales of stepping out of your comfort zone to find happiness.
Sisters Dara and Nick were best friends... until they were in a terrible accident, leaving Dara scarred. Then, Dara disappears on her birthday, around the same time that a young girl named Madeline Snow goes missing. And suddenly it's up to Nick to find her sister. This intriguing read is perfect for Hufflepuffs who loves twists and turns.
Audrey has an anxiety disorder, which makes certain aspects of life difficult for her. And then she meets Linus, and their relationship sparks something new. This read is a great pick for Hufflepuffs who love the sweetness of connection.
Image: Etsy/ThisShopReallyRocks (1)