14 Beautiful Ransom Riggs Quotes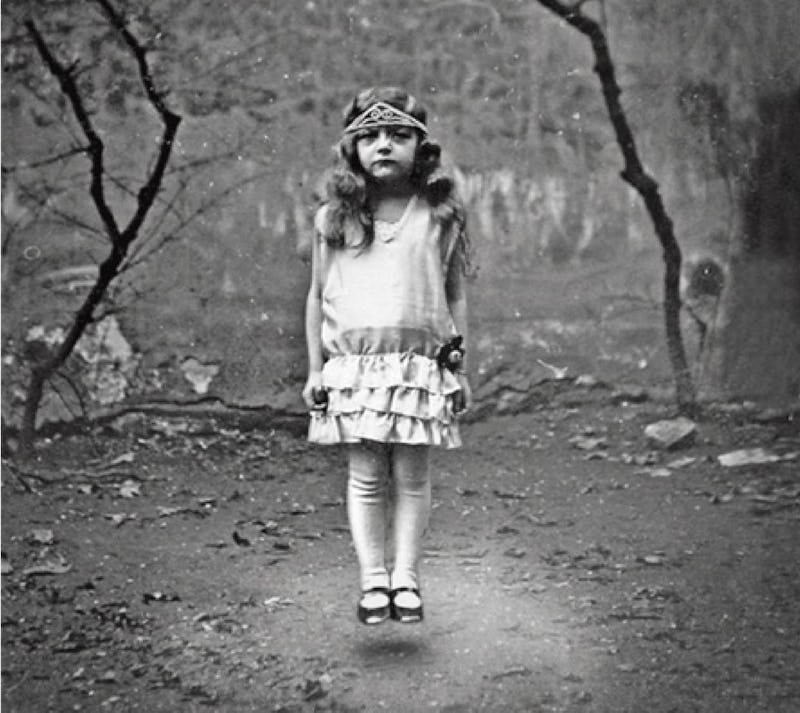 In 2011, Ransom Riggs' Miss Peregrine's Home For Peculiar Children was a bestseller, an instant YA favorite, and made book-lovers everywhere want the next installment immediately. Fast forward five years, and the series is complete (*SOB*), there's a Miss Peregrine's movie on the way (by Tim Burton!), and a book of peculiar short stories coming soon. Peculiar fans are sad about the end of the series, but there's still so much more to look forward to!
If you've missed out on the Miss Peregrine hype, and are wondering if you should jump in before the movie, the answer is a resounding "YES." Why, you ask? Because Ransom Riggs is an awesome person and a gorgeous writer. So much so, that it can be a little intimidating. Around the release of the second book in the series, Hollow City, Riggs did a book tour that miraculously stopped at the library near me. I was so excited to meet him, I could barely get through work that day. What happened when I finally got in front of him? He was so nice. He thanked me for coming, and all I could do was stare and finally, awkwardly respond, "Thanks for...you...coming." Smooth.
When you read his writing though, you'll totally get understand I was a little tongue-tied around him. If you're new to the series, (or just want to revisit it) here are 14 beautiful Ransom Riggs quotes to inspire you to pick up the series.
1. "I used to dream about escaping my ordinary life, but my life was never ordinary. I had simply failed to notice how extraordinary it was."
— Miss Peregrine's Home For Peculiar Children
2. "We cling to our fairy tales until the price for believing in them becomes too high."
— Miss Peregrine's Home For Peculiar Children
3. "Stars, too, were time travelers. How many of those ancient points of light were the last echoes of suns now dead? How many had been born but their light not yet come this far? If all the suns but ours collapsed tonight, how many lifetimes would it take us to realize we were alone? I had always known the sky was full of mysteries—but not until now had I realized how full of them the earth was."
— Miss Peregrine's Home For Peculiar Children
4. "Strange, I thought, how you can be living your dreams and your nightmares at the very same time."
5. "Laughing doesn't make bad things worse any more than crying makes them better."
6. "...what an unchallenging life it would be if we always got things right on the first go."
— Miss Peregrine's Home For Peculiar Children
7. "Some truths are expressed best in the form of myth."
8. "There was romance in the unknown, but once a place had been discovered and cataloged and mapped, it was diminished, just another dusty fact in a book, sapped of mystery. So maybe it was better to leave a few spots on the map blank. To let the world keep a little of its magic, rather than forcing it to divulge every last secret. Maybe it was better, now and then, to wonder."
9. "To some it might've seemed callous, the way she boxed up her pain and set it aside, but I knew her well enough now to understand. She had a heart the size of France, and the lucky few whom she loved with it were loved with every square inch—but its size made it dangerous, too. If she let it feel everything, she'd be wrecked. So she had to tame it, shush it, shut it up. Float the worst pains off to an island that was quickly filling with them, where she would go to live one day."
10. "It had become one of the defining truths of my life that, no matter how I tried to keep them flattened, two-dimensional, jailed in paper and ink, there would always be stories that refused to stay bound inside books. It was never just a story."
11. "There was something sweet about holding a tangible thing that had been touched and marked upon by someone I loved."
12. "I realized that leaving wouldn't be like I had imagined, like casting off a weight. Their memory was something tangible and heavy, and I would carry it with me."
— Miss Peregrine's Home For Peculiar Children
13. "A song and a smile from someone I cared about could be enough to distract me from all that darkness, if only for a little while."
14. "I had always known the sky was full of mysteries—but not until now had I realized how full of them the earth was."
— Miss Peregrine's Home For Peculiar Children
Image: sammyreadsbooks/Instagram; Giphy (14)