Nyle DiMarco Really Impressed The Judges On 'DWTS'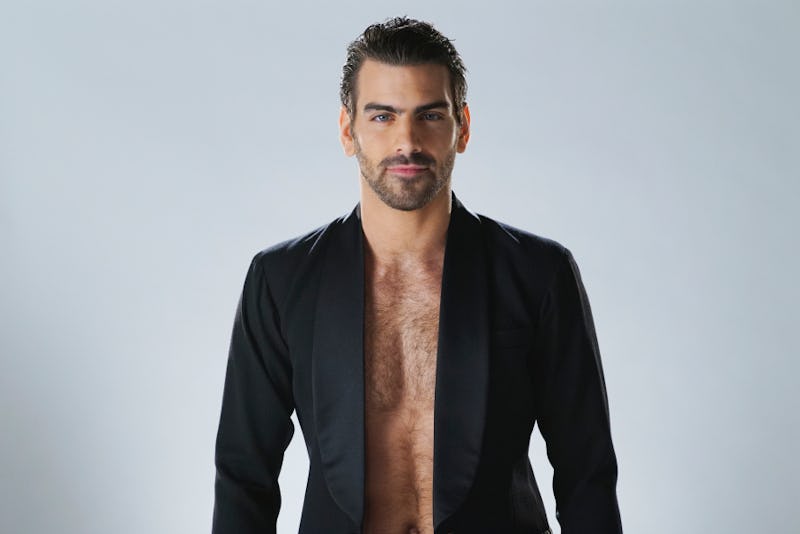 I don't care what anyone says — Nyle DiMarco is totally the one to watch on Dancing With The Stars . Not only is he improving week-by-week, dance-by-dance with partner Peta Murgatroyd, but also he's doing it without having heard any of the music. Nyle is deaf, and somehow he and Peta have devised a system of dancing through vibrations and translations and I don't even know. They're really just incredible. This Icons Week, Nyle especially impressed the judges with a soulful, elegant foxtrot to "Beautiful Day" by U2.
Last week was a little rough for Nyle. He didn't think his scores last week were high enough, and he made some small comment about being as good as pro dancer Val Chmerkovskiy that the judges took as him being too cocky or confident or whatever. In the pre-dance segment, Nyle felt badly that his comment had been misread, and he was feeling down in the dumps. Luckily, Peta was able to channel all of his frustration into her choreography, and the judges loved their foxtrot. Peta and Nyle got a great score of 28 (it was originally 29, but Bruno Tonioli always seems to forget what number he writes down these days), and all was well.
I think Nyle really needed that score to get motivated to continue. He so wants to win, but he's also really cognizant of the fact that, as he said, "there are not many deaf people on TV," so he feels the need to be an example for them. He has that weight on his shoulders along with the weight of the competition, and I think those judges' scores are just what he and Peta need to say, "Hey, we're really kicking butt in this game." Nyle really is among the best dancers left on Dancing With The Stars, and I think he realizes it now.
Images: Byron Cohen/ABC