There's No Drama For This 'Little Women: NY' Alum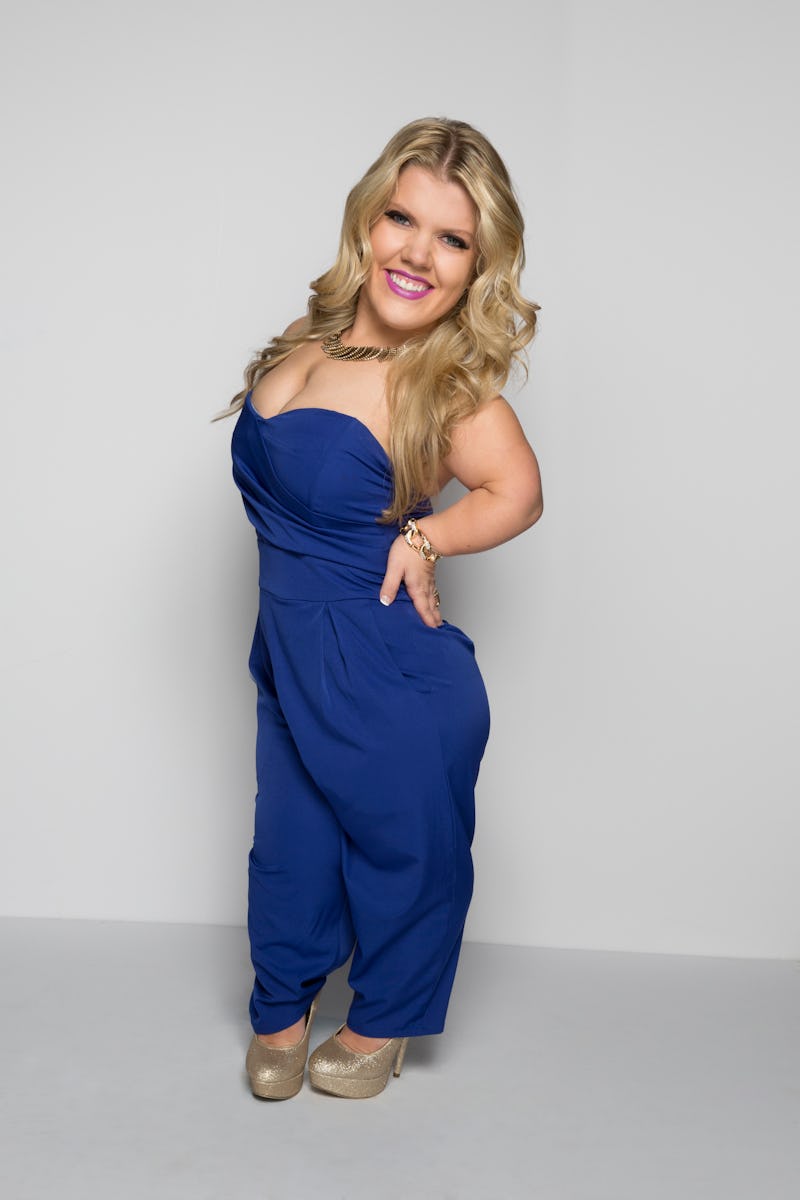 A new season of Lifetime's Little Women: NY premiered last Wednesday night, and it has brought a couple of new faces with it. Jessica Capri and Katie Snyder have joined the cast this time around, and it looks like they're going to be a bunch of fun and bring a lot of drama. But it's in with the new and out with the old for Season 2 of Little Women: NY . I'm just wondering what Misty Irwin is doing now that she hasn't returned for the new season of the show.
Here's what we're missing now that Misty isn't on Little Women: NY. In Season 1, we were introduced to a young, sweet Southern belle who was roommates with cast member Kristin Zettlemoyer, who also didn't return to Little Women: NY for Season 2. There was some drama between the two of them throughout the season, as roomies tend to have, which seemed to hit an all-time high after Misty didn't back Kristin up when Dawn Lang called her out for trash talking her charity event. However, Dawn did rag on their apartment during the ladies' housewarming party at the beginning of the season, so you could probably just chalk that one up to karma.
Misty also had some major drama all on her own when Jordanna James was booked for the Dwarf Fashion Show during New York Fashion Week after Misty had already scored the gig. To make matters worse, Jordanna was later given a show-stopping dress decked out in $100 bills to wear, which was originally promised to Misty, and she was chosen to appear on the Dwarf Fashion Show's runway during Paris Fashion Week. Needless to say, Misty was pretty jealous of Jordanna, but thankfully the two worked it all out in the end.
I'm sorry that Misty isn't apart of Season 2 of Little Women: NY, but looking into what she's been up to since Season 1 of the show should make me — and hopefully you, too — feel a little bit better about her whereabouts these days.
She's Keeping A Low Profile
Not only is Misty not on your TV screen this spring, but it's also not easy to find updates on her on the Internet. Misty isn't updating her social media profiles very frequently these days. Her last tweet was on March 15, and her most recent Instagram photo was posted more than a week ago. To be fair, Misty wasn't the most active person on social media even when she was on Little Women: NY, so just get comfortable with the fact that it's going to be difficult to keep up with her adventures that way.
She Still Roomed With Kristin
It looks like Misty and Kristin put any drama they may have had with one another during Season 1 of Little Women: NY behind them because they were still living together as of January 30, 2016, according to the above Instagram post. But now that Kristin is engaged to her fiancé Josh, which she announced on Instagram last November, this living arrangement might not last for much longer.
She's Still Friends With Other Little Women: NY Castmates
Misty can still be spotted hanging out with and giving some love to some of her Little Women: NY castmates that she previously had beef with, including Jordanna and Jason Perez, who Misty is pictured with above. I'm glad to see the show hasn't come between their true friendship.
She Always Shows Her Lousiana Pride
Before she called the Big Apple home, Misty originally hailed from Baton Rouge, Louisiana, her show bio says. But she still brings some of that southern comfort to New York in the form of some of the state's iconic cuisines, including King Cake for Mardi Gras and beignets, she flaunted on Instagram. Those treats are delicious no matter where you're from.
Her Dogs Are A Woman's Best Friends
Many of Misty's Instagram posts feature a canine of some sort, whether it's a friendly-looking boxer or an adorably little teacup yorkie. Misty is clearly keeping cute company.
She Was A Part Of A Major Holiday Tradition
Just like her former castmate Jordanna, Misty was also in the company of last year's Radio City Christmas Spectacular, she documented on Instagram. It was also her first year in the show's gold cast, she revealed on Instagram last year, which means she was finally a part of the cast that performs the evening shows, according to a Racked article about the behind-the-scenes of the production.
Who knows where we'll see Misty next?
Image: Patrick Eccelsine/Lifetime