This 'Little Women: NY' Star's Future Is Bright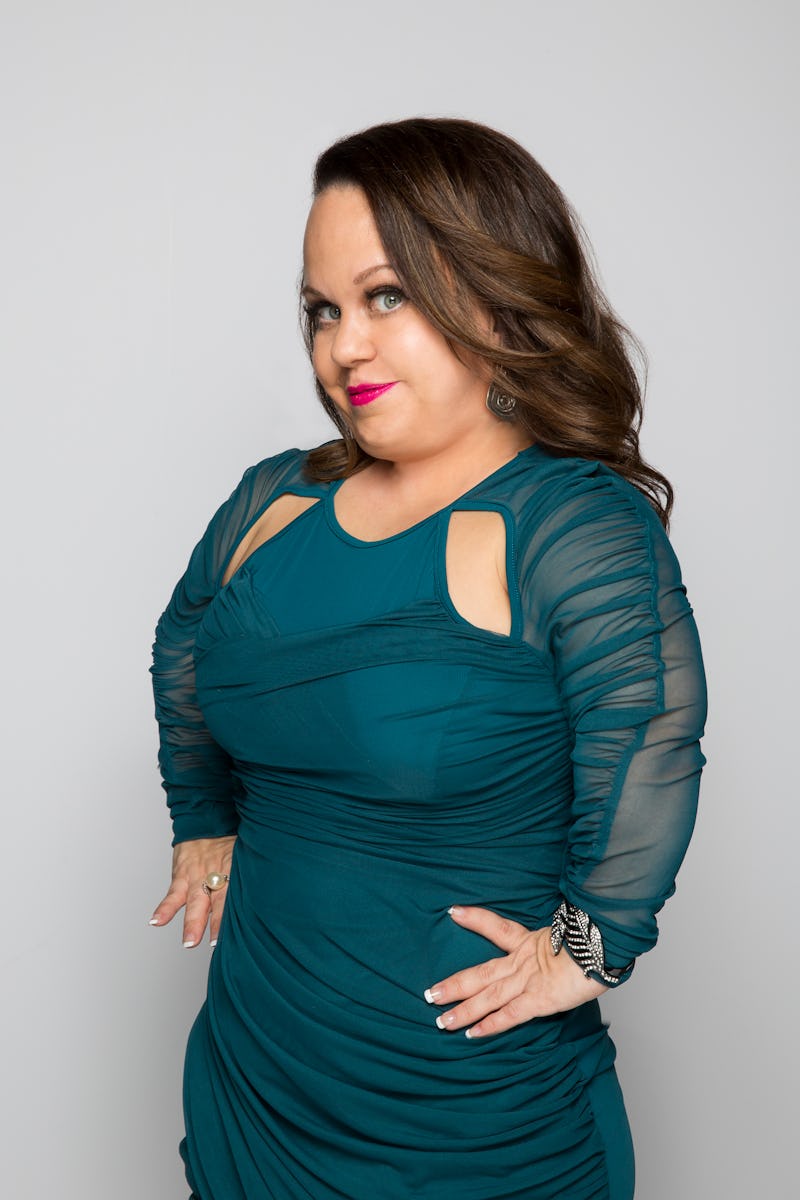 Things change so fast in the big city, it'll make your head spin, so it shouldn't come as much of a surprise that Season 2 of Little Women: NY premiered last Wednesday night with a couple of new faces: Jessica Capri and Katie Snyder. But getting those new cast members hasn't come without a price, meaning we've lost three original cast members of the series. Their absence has got me wondering: What is Kristin Zettlemoyer doing now?
Kristin's personal issues played out on Season 1 of Little Women: NY big time. Prior to the show, she had gone through a divorce, which she wasn't too thrilled with Lila Call telling Little Women: LA's Elena Gant about during the Little Women: NY series premiere.
However, Kristin wasn't about to wallow in her sorrow for too long. She sought out guidance from a fertility doctor about the possibility of her starting a family one day. It also looked like her long-distance boyfriend Josh was about to propose during the Season 1 finale, although the episode ended before we got to see if he asked and if she said yes or no.
Even though we may not be able to see that fairytale ending play out for Kristin on Little Women: NY this season, I'm happy to report that she has continued to make exciting changes in her life for the better. Take a look at what Kristin has been up to since Season 1 of Little Women: NY ended, and you'll definitely be overcome with joy for her.
She Said Yes!
We may not have actually seen Kristin's proposal on Little Women: NY, but we do know that she did say yes. Kristin officially revealed the news (and her gorgeous bling) on Instagram last November, and I couldn't be happier for her, although I do still wish I could have seen the memorable moment play out on TV.
She Had Been Living With Misty Irwin...
Kristin was roomies with castmate Misty Irwin during Season 1 of Little Women: NY. Even though the two sometimes didn't see eye-to-eye, it looks like they continued to live together until the early part of 2016, according to the above Instagram photo posted by Misty.
But Now She's Moving On
However, now that Kristin is engaged to be married, she should probably live with her future husband at some point, right? Well, it looks like that's exactly what's going to happen, as the above Instagram photo of Josh pondering what silverware to purchase for "the new apt" suggests. Still in the honeymoon phase, I see.
She Still Supports Little Women: NY
Even though Kristin wasn't involved with Season 2 of Little Women: NY, she still sent her love to the cast on premiere night via an Instagram post. That's probably because she's still friends with her former castmates, in addition to Misty, and can often be seen hanging out with them, as the above photo shows. Well, when you go through the whirlwind that Season 1 of Little Women: NY was, you've just got to stick together.
Her Holiday Celebration Was Kind Of A Big Deal
Kristin was apart of the cast of the 2015 Radio City Christmas Spectacular , along with Little Women: NY castmates Misty and Jordanna James. Now that must have been pretty epic.
She's Following A New Passion
In the past few months, Kristin has started designing her own jewelry for her mother Lynn Zettlemoyer's artisanal jewelry and accessories business. If that's what Kristin's design looks like while it's still being made, then she should definitely turn this talent into more than just a hobby.
Kristin definitely has a bright future ahead of her with or without Little Women: NY.
Image: Patrick Eccelsine/Lifetime