Danielle Has One Big Family On 'OutDaughtered'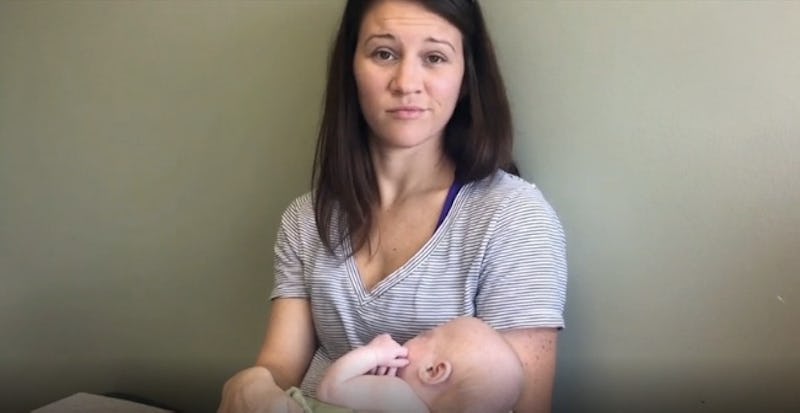 Remember the days when Jon and Kate Plus Eight was charming? Well, those TLC days may be back again in the form of the Busbys on OutDaughtered, starring mom Danielle. The show is about Danielle's family with her husband Adam. The pair have six daughters — their five-year-old Blayke and their one-year-old quintuplets Ava Lane, Olivia Marie, Hazel Grace, Riley Paige, and Parker Kate.
When OutDaughtered premieres at 10 p.m. ET on May 10 on TLC, you'll get to watch the 32-year-old Danielle and husband try to wrangle their six young children. According to the couple's blog, before all the babies were born, Danielle met Adam in 2003 when the pair were both employed at Target and they married a couple years later. They've been together for 13 years now, and moved to Houston, Texas over nine years ago and then wanted to begin a family.
As their blog says, after suffering from infertility problems, the pair conceived Blayke after two years of trying to get pregnant through intrauterine insemination (IUI). Four years later, the quintuplets — also conceived by IUI — were born, making their family of three a family of eight overnight. Danielle began documenting her experiences with her supersized family through her blog It's a Buzz World and her phenomenal story led to Danielle's family's new show OutDaughtered.
OutDaughtered will follow Danielle navigating life as the parent of quint babies — not to mention older daughter Blayke. Her social media presence is dedicated solely to her family with Danielle's YouTube channel, blog, and Instagram keeping the public up-to-date on her children. Beyond openly discussing her family experiences on her blog, she also highlights her religious beliefs that are an important part of her family life.
As she cares for her six children, she strives to give them all equal attention, she told People magazine. Beyond her children and her husband, the rest of her family is important to Danielle and will also be featured on the series. She told Channel Guide Magazine that OutDaughtered will feature some other important women in her life, like her mom Michelle (Mimi) and her sisters Ashley (Lili) and Crystal (Kiki) helping out.
With the Gosselin's heyday gone and the Duggars' show over, Danielle and her Busby family will be the new TLC family to fall in love with. And, though not much is known about Danielle outside of her faith and family, I'm sure OutDaughtered will help fans get to know this mother of six for seasons to come.
Image: TLC