Shep Tries To Plan A 'Southern Charm' Trip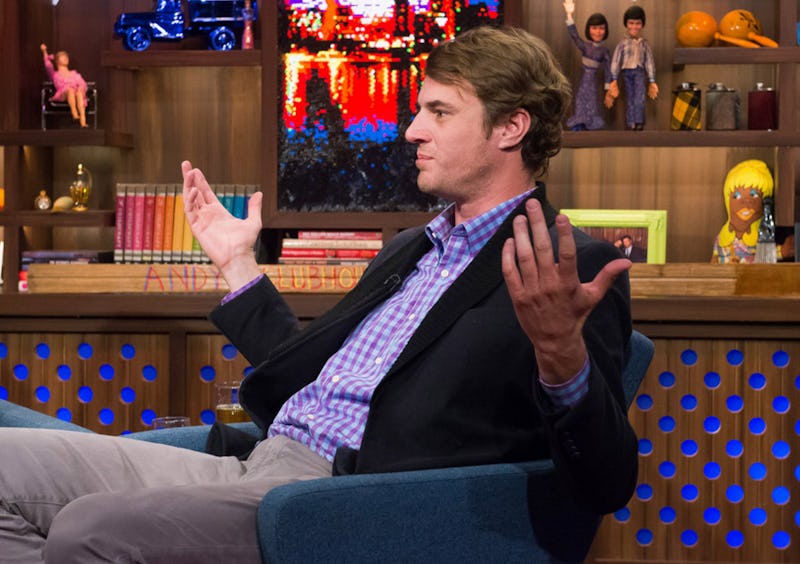 Here we go again. On Monday's episode of Southern Charm, Shep, Whitney, and Cameran got together at a bar and chatted over Bloody Marys and beers. After discussing Craig's new passion for bourbon, Shep told his two dear pals that he wanted to plan a little group trip. The game plan: Everybody (read: the main cast and a few ancillary cast members) hop in some vehicles, make the four-hour drive to his parents' vacation home in the Appalachian Mountains, and have a nice time in the woods together. Shep said something about hiking, and both Whitney and Cameran balked at the idea. And yet, their reaction to going on a hike was far more positive than their reaction to Shep wanting to invite the oft-excluded Kathryn. Before Shep could even utter her name, Cameran and Whitney implored him to reconsider inviting Kathryn, and then went on to say she's a lightning rod for drama who they don't want to be around. I half expected Shep to hit a hidden button underneath the bar and eject himself out of the conversation.
Let's back it up a second: Before this hangout, Shep had stopped by T-Rav's house. The two talked about Kathryn's non-vitation to the roller rink birthday party and whether or not Landon actually sent her a text (Landon didn't send one to Kathryn, but T-Rav wanted to believe she did). T-Rav asked Shep to do his best to include his ex-girlfriend in group get-togethers from here on out because he worried that all of this non-vitation drama with the group would be a serious source of stress on the expectant mother. Shep assured T-Rav he'd make things right with Kathryn.
Aaaaand that brings us back to the Bloody Marys and beer Appalachian Mountains trip talk. Oh, Shep. He just wanted everyone to get along, to be happy, to be friendly, to be pleasant. So when Cameran and Whitney said inviting Kathryn might deter other people in the group from going on the excursion (e.g., Cameran, Whitney, and Landon), that was the opposite of what Shep had in mind. This was supposed to be a restorative group vaycay! Everyone was supposed to go to the mountains and feel included! The nature was supposed to mend the group's broken fences!
If we find out Shep ultimately cancelled this trip due to guest list drama, I'm going to be so bummed out. Namely because I am dying to see everyone's hiking ensembles.
Images: Charles Sykes/Bravo; spockvarietyhour/tumblr