Netflix Is Full Of Superhero Squads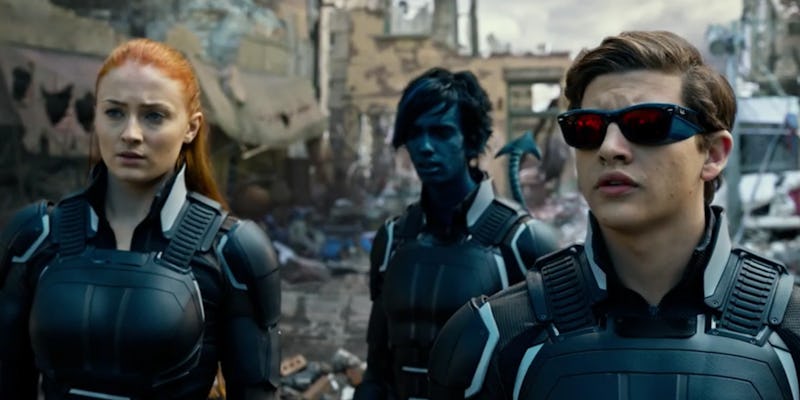 X-Men: Apocalypse is nearly here, meaning that soon you'll be reunited with your fave superhero squad. Apocalypse is the ninth film in the X-Men series, and a lot has changed and evolved since the release of the original X-Men in 2000. A great way to get pumped for the new movie would be to watch all of the preceding ones — ideally not in one sitting — so you can get reacquainted with all the characters and the story thus far. But you might have to get a little creative, because you won't find any of the X-Men movies on Netflix.
Don't totally give up hope, though; the movies are available to purchase for streaming on Amazon. So your movie marathon is still doable, but you just might have to skip brunch this weekend so you have the cash to finance your viewings. But if what you're really craving is just some free superhero squad action, Netflix has you covered with some other options. The X-Men might not be on Netflix, but there are plenty of other streamable crews who use their powers to strive for justice. Check out some of the other crime-fighting teams on Netflix to help remind you of your superhero #squadgoals.
Agents Of SHIELD
This ABC show from Joss and Jed Whedon is part of the MCU and revolves around the superhero agents of the spy organization SHIELD, whose job it is to protect the world from evildoers.
Fantastic Four
Before the 2015 F4 reboot, there was this 2005 adaptation of the Marvel Comic (which also led to a sequel, Rise of the Silver Surfer, in 2007).
Avengers Assemble
Netflix has the first two seasons of the Marvel Animation series, which was created after the success of 2012's live-action movie The Avengers.
Superheroes
This 2011 documentary tells the story of real-life people who aspire to be superheroes and fight crime, complete with costumes, weapons, and superhero aliases.
Justice League: War
This was the first in the DC Universe Animated Original Movies series, and was an adaptation of the story Justice League: Origin. And this movie isn't the only Justice League animation on Netflix; you can also stream multiple seasons of the early '00s cartoons Justice League and Justice League Unlimited.
So even if you don't want to pay out of pocket to catch up on the first eight X-Men movies, you can still your fill of superhero squads on Netflix by the time Apocalypse hits theaters. And you never know, maybe someday all the X-Men movies will be on Netflix, so you can marathon all the crime-fighting goodness to your heart's content.
Image: 20th Century Fox