This 'Bachelorette' Guy Isn't Into 'Harry Potter'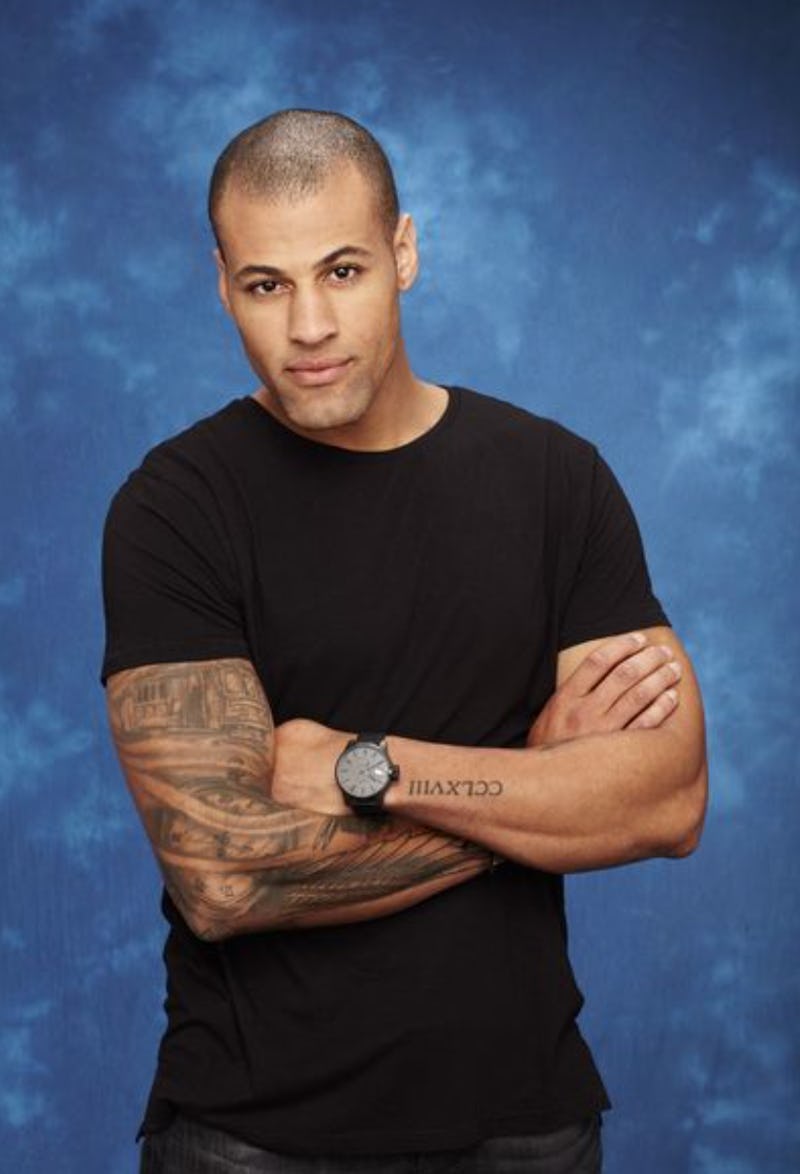 Scandalous news out of Bachelor Nation: There may be a Harry Potter hater on the upcoming round of The Bachelorette. On Thursday, ABC released the cast bios for JoJo Fletcher's season of the dating competition reality series, and is wont to happen every season, some of the cast bios warranted a raised eyebrow or seven. However, no bio detail sent a chill down my spine quite like Grant Kemp's worst date memory:
Getting lunch with a girl and listening to her talk about Harry Potter for 20 minutes.
What in the Draco Malfoy kind of bad date is that?!?! Uh, chatting about Harry Potter for tens of minutes sounds like an amazing date. I would much rather debate which Death Eater is the worst Death Eater than, ya know, make awkward first date small talk. We should all be so lucky to end up sitting across a table from another Muggle who cares deeply about the Potterverse.
Now, if that truly is the Bachelorette hopeful's worst date memory, then I am inclined to believe Grant does not like Harry Potter. Because if Grant did like Harry Potter, "getting lunch with a girl and listening to her talk about Harry Potter for 20 minutes" would be a total win. Period.
So if Grant doesn't like HP, then he does not get my first impression rose. He gets my last impression rose. Sorry. Yeah, I realize he is a hot firefighter who loves the cinematic masterpiece that is Home Alone, but all of those A+ qualities are rendered irrelevant when a lack of HP appreciation gets thrown into the cauldron. Hating on Harry Potter is that serious an offense.
Wait. Wait wait wait. What if I've got it all wrong? What if Grant thought the lunch was a bust because his date devoted only 20 minutes to Harry Potter? What if Grant is a diehard Potterhead who is looking for a significant other who can chat about about Hogwarts and Horcruxes and Hippogriffs ad nauseam? What if the show sends JoJo and Grant to the Wizarding World of Harry Potter and Grant is like, "This is the best place on the planet, Harry Potter is my everything, thank you for this gift"?
OK, fine. I won't write you off just yet, Contestant-Who-Must-Not-Be-Named, er, Grant.
Images: Craig Sjodin/ABC; johnwinchesterinkizi, collectionofawesome/tumblr