This 'Grey's Anatomy' Hookup Was So Surprising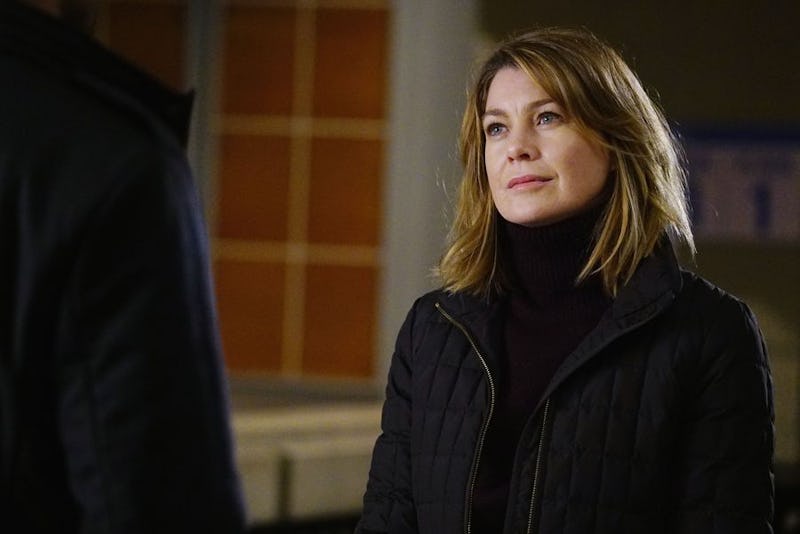 Well, start getting your parkas and your gloves ready, Grey's Anatomy fans, because I think it's a cold day in Hell — Meredith Grey has a new hookup, and it is in no way, shape, or form the person that any of us thought it would be. Okay, it's Nathan Riggs. This new pairing is just ready for conflict — the webs at Grey Sloan are so tangled that there's no way this could end well. And yet, Meredith Grey and Owen Hunt hooking up on Grey's Anatomy is a fantastic idea.
So that whole thing with Thorpe and Meredith didn't work out because Meredith just really wasn't ready to date. Fair enough — Derek's death was still fresh in her mind, and Meredith wasn't having it. But Nathan Riggs is just messed up enough to be the perfect match for Meredith. He feels guilty about cheating on his former wife (aka Megan Hunt), and he also feels guilty about the fact that she disappeared while leaving him behind while they were on Doctors Without Borders. He doesn't have baggage — he has steamer trunks. Between the shootings and the stabbings and the plane crashes and the drowning, Meredith does, too. Meredith and Riggs will be able to ignore each other's baggage, mostly because there is so much of it, and just have a hook up together.
Could this hook up turn into something more? I think so, because this is the type of thing that has no pressure to it. No pressure means no expectations which means this thing that Meredith and Riggs are doing could blossom naturally into love. Will they have a couple of roadblocks along the way? I'm sure they will. But two really messed up people getting into a relationship makes sense, especially on Grey's Anatomy. Meredith and Riggs will balance each other out wonderfully.
Images: Richard Cartwright/ABC; Giphy