Will This 'Southern Charm' Couple Reunite?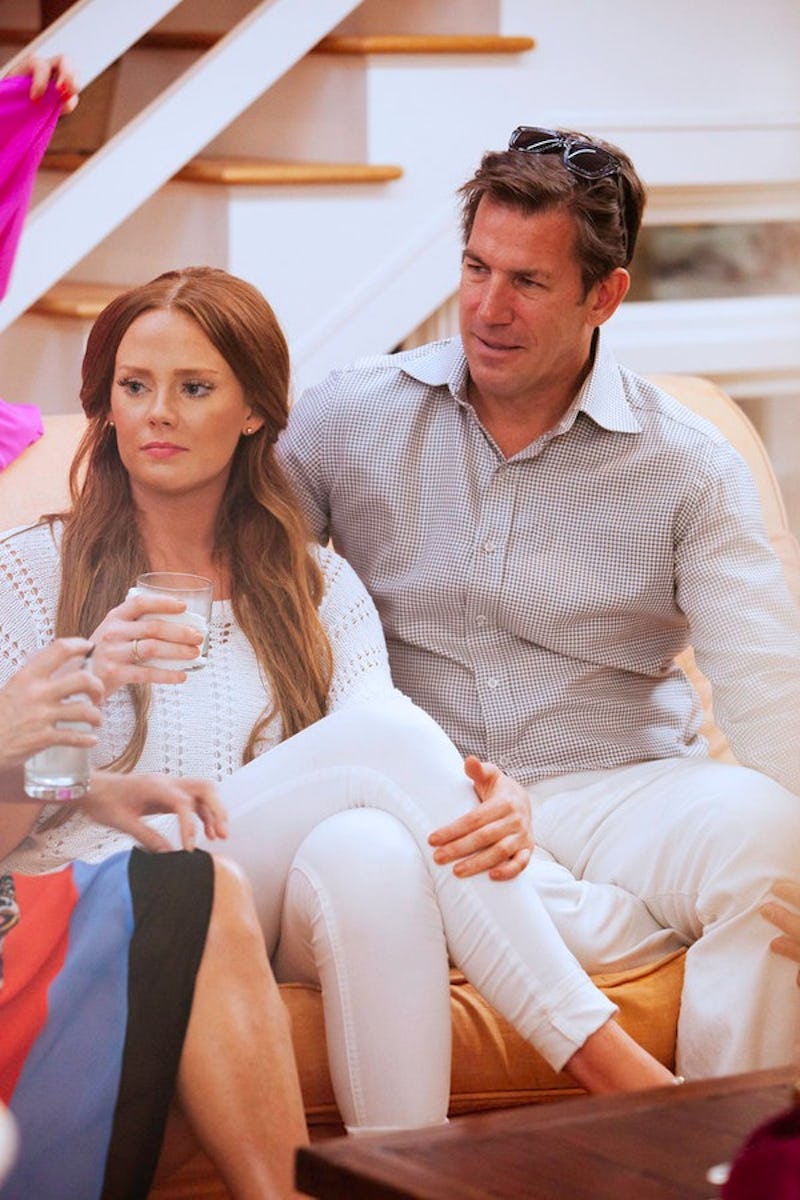 Bravo has cultivated some pretty interesting relationships over its many years of reality television programming (Jax and Stassi, Bethenny and Jill, Vicki and Brooks...) but none have fascinated me as much as Kathryn Dennis and Thomas Ravenel on Southern Charm. Kathryn met Thomas (who's about 30 years her senior) on the Charleston scene, and they've had more ups and downs than when I played Rollercoaster Tycoon for five hours a day growing up. Today, they're uncoupled and focused on co-parenting their two adorable children, but that doesn't mean fans aren't still hoping that Kathryn and Thomas will get back together on Southern Charm one day.
These two have really been through the ringer together, and personally, I don't know if they can get past their shared history. On Southern Charm, Thomas and Kathryn had a pregnancy scare before eventually having two children together, and the show made it seem like Kathryn didn't know who the father of her children was. Later, Thomas decided he was going to run for a South Carolina Senate seat, which sounded like a good idea until he hired a consultant that essentially told him to ignore Kathryn and his child, and he didn't even thank Kathryn during a special speech for his supporters. Viewers saw on the show that Kathryn felt abandoned and neglected by Thomas, and the two split pretty soon after — although they later had their second baby, St. Julien. As seen on Season 3 of Southern Charm, it has not been an easy road of co-parenting for either Kathryn or Thomas.
Confused by all this? You're not alone. All that drama makes me think that given their struggles of jealousy, perceived neglect, and plain just not listening to each other, Kathryn and Thomas know that they're just not meant to be together. Kathryn told Bravo that after St. Julien was born, she realized her "kids were more important than the way I feel about [Thomas] romantically." And you know what? That's fine. The duo can be great parents to their kids and not be a couple, as shown by the adorable photos both Kathryn and Thomas have shared of their kids.
Kensie Adopting A New Hobby
It's never too early to get kids to do yardwork, but Kensie seems to really be enjoying her little stint as gardener. She even has her own teeny tiny pair of Hunter boots! Kensie could be the next generation of Ravenel green thumbs.
St. Julien Working On His Naps
This little baby looks like he doesn't have a care in the world (and I love the stripes).
Kensie Accessorizing
Personally, I wish I could wear my own fairy wings to work every day, so I admire that Kensie is really just going for it here. Pink is also totally her color.
St. Julien Locking Down His Selfie Game
Kids, man. They just pick up technology so fast these days, don't they?
Seriously, how cute are Kathryn and Thomas' little ones? I can't wait to see these two become the next generation of Southern Charm stars.
Images: Charles Sykes/Bravo