10 '90s Books You Should Read Now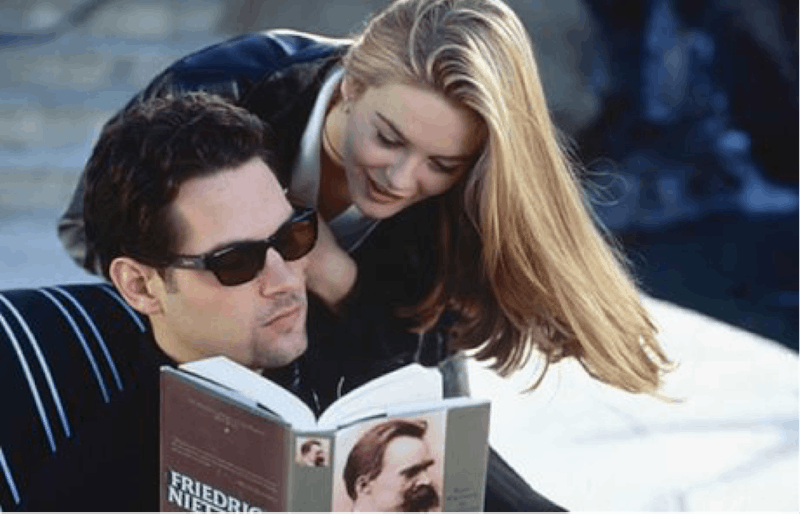 One of my pet peeves is when people spoil classic or well-known books, and then say, "Well, you should have read it by now!" Granted, I have done this before, so I'm guilty of spoilers too. But the problem with this situation is that sometimes YOU WERE TOO YOUNG TO READ THE BOOK. It's sitting on your bookshelf, perhaps, full of awesome things inside, but you haven't been the right age to crack it open quite yet. For example, Persuasion by Jane Austen was published in 1817, when I was negative a lot of years old. So naturally, I couldn't read it until I was old enough, and I appreciated that no one spoiled the end — this way, I could enjoy the book the way it was meant to be enjoyed.
This doesn't just apply to older classics — it also applies to modern literature. After all, just because a book was published in the '90s and has technically been out for two decades doesn't mean you've read it yet. Because in the '90s you were probably busy reading Goosebumps and watching Mary Kate & Ashley movies. You weren't quite ready for heftier lit.
Now that you're older, though, it's the perfect time to revisit the decade of Friends and black choker necklaces and breakfast cereals that don't exist any more. It's time to read all the books that you were too young to read in the '90s.
At an elite college in Vermont, six classics students are caught up in a murder... and as the story unfolds, we find out exactly why the situation occurred. This story was definitely too dark for you to read when you were a '90s kid, but now is the perfect time to pick up this whydunit.
Maybe you weren't in high school yet when this coming-of-age story came out. The Perks of Being A Wallflower is about a character named Charlie trying to navigate his freshman year. But now that you've experienced that era of your life, you can fully appreciate this book.
Possession By A.S. Byatt (1990)
This book tells the story of two modern-day academics uncovering a love story between two poets from the Victorian era. When it came out, you were probably too young to appreciate the lengthy tome, but now you can enjoy the romantic historiographic metafiction. I found this book on tape in my basement and actually had to dust it off — 1990 wasn't that long ago, right??
Before the hilarious film with Renée Zellweger came the hilarious novel by Helen Fielding. Maybe you couldn't relate to Bridget's hilarious antics back when this Pride and Prejudice reimagining first debuted, but now, you will probably laugh out loud reading it.
When this hilarious travel book was first released, you had probably not traveled farther than your backyard, let alone to Great Britain (the subject of the novel). But perhaps now that you've had some experiences and seen some sights, you are ready to fully appreciate the book.
Fight Club By Chuck Palahniuk (1996)
Before it was made into a movie with Brad Pitt, Fight Club was a '90s book. It was probably too intense for you as a child, and back in those days you stuck to reading Goodnight Moon. Now, however, the story of a protagonist trying to remedy his insomnia and eventually creating an underground fight club will probably pique your interest.
Told from the perspective of the women in the family, The Poisonwood Bible is the story of a missionary family moving from Georgia to the Belgian Congo in the 1960s. It's dark, intense, and absorbing — now's the time to read it.
Snow Crash By Neal Stephenson (1992)
This cyberpunk story about Hiro Protagonist and his quest to destroy a virtual villain will make you surprised that it was written in the '90s. If you're a fan of Ready Player One and can't stay off the internet, this ahead-of-its-time '90s novel is the perfect next read.
In A Fine Balance, several different characters' lives intertwine during economic and political chances in India. Give it a try now that you're a little older.
Holes By Louis Sachar (1998)
Maybe you were old enough to read this one in the '90s, but that doesn't mean it's not worth a reread: the story of Stanley Yelnats digging holes at a juvenile imprisonment facility was iconic then, and it still is now.
Image: Paramount (1)