'New Girl' Season 6 Better Include Reagan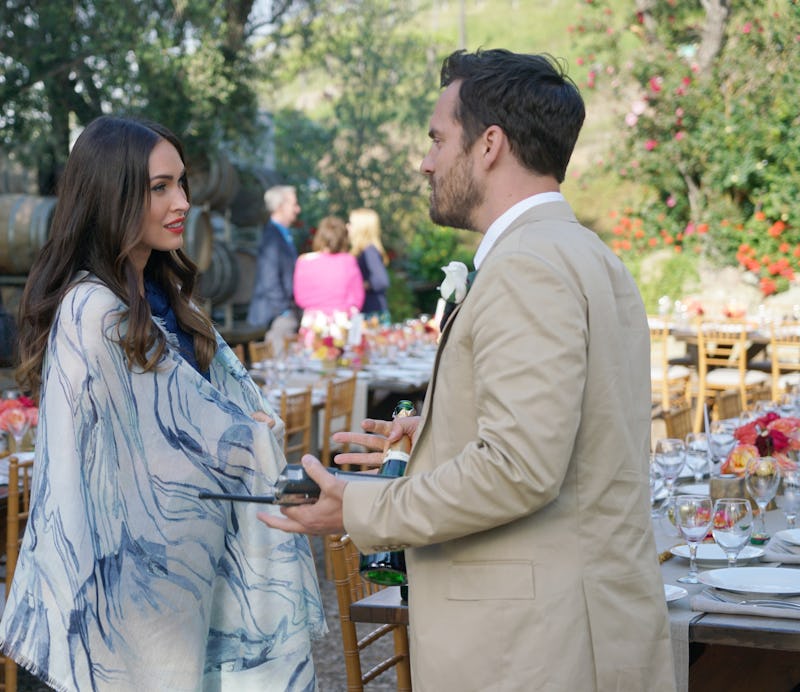 There were a lot of great things that went down during the New Girl Season 5 finale. Cece and Schmidt got married; Aly and Winston dropped the L-word on each other; and, oh yeah, Jess realized that she still has feelings for Nick. And while that would normally be cause for great celebration, there's just one thing getting in her way: Reagan's New Girl return. The temporary loftmate made a surprise appearance at the wedding, which led to her and Nick deciding to make a real go of their relationship. So which romance will win out? That's something we'll have to wait until next season to find out, but I'm thrilled that it opens up the possibility for Megan Fox to be in New Girl Season 6. Because whether or not you 'ship Reagan and Nick, I think that we can all agree that her character is a great addition to the cast.
As of now, no official contract with Fox has been negotiated yet, however, in a recent interview with Entertainment Weekly, New Girl creator Liz Meriwether admitted that she very much hopes the actress will come back in some capacity. "We're hoping that Megan Fox and Nasim Pedrad can come back," she said. So as long as Fox's schedule allows it, we can expect to see her at some point down the line. It makes sense, though. I mean, we kind of need her around if she's the reason Jess isn't just coming out and telling Nick how she feels about him. These writers are huge fans of the slow build, so they're not going to make any reunion easy on us.
At the same time, though, I hope that Reagan isn't just used as an obstacle that keeps getting in the way of Nick and Jess' happiness. She's proven to be a great character and deserves to have a more dimensional story arc than that. Aside from her interactions with Nick, I'd love to see her continue developing a bond with some of the other loftmates as well. Maybe she could go shopping with Winston and Ferguson or help Schmidt stand up to his boss at work. (Are you taking all this down, New Girl writers?) Either way, Reagan has a lot of potential to offer besides being just a love interest and I hope the writers take full advantage of that.
That being said, given Fox's busy schedule and real-life pregnancy, I doubt we'll be seeing her consistently throughout the season, meaning it'll probably be a few visits every now and then. But hey, that'll just make her guest star appearances all the more special. And I think we can all agree that even a small amount of Megan Fox is certainly better than no Megan Fox at all.
Images: Adam Taylor/FOX; Giphy (2)