Alisan Porter Has What It Takes To Win 'The Voice'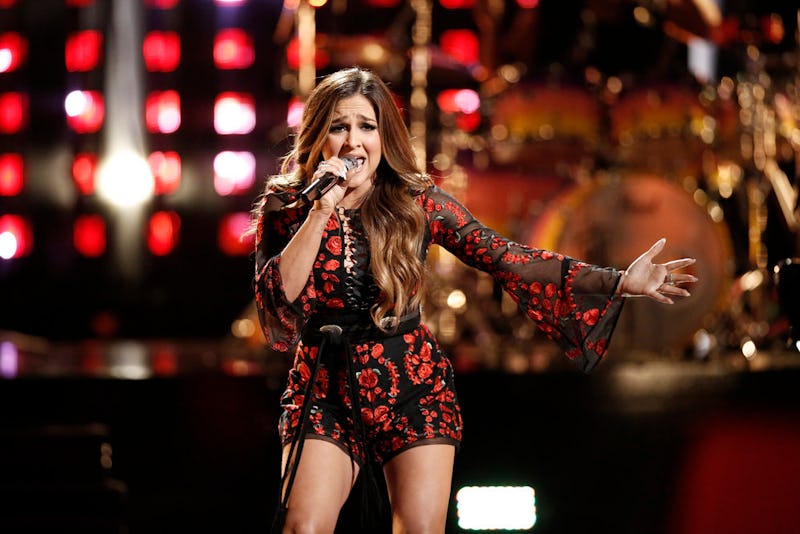 The Voice season finale is right around the corner. One contestant who doesn't need to be worried about performing in the finale show? Team Christina's Alisan Porter. The former child star has earned a reputation for being at the top of this season's talent pool — and for good reason. Porter delivers stellar performance after stellar performance. She's amazing and everyone knows it, yet she remains humble. Porter is the full package, which is why she just might take The Voice Season 10 title.
It's pretty impressive as a The Voice contestant to walk into a room and have the mentor fangirl over you — usually it's the other way around. Sure, Porter has the advantage of being a famous child star, but seeing P!nk fawn over Porter was a bit surreal. It just goes to show how powerful Porter really is. But Porter's power doesn't need to be shown, it speaks for itself. This was never more obvious than in her performance of "Desperado" in tonight's semifinal. While this wasn't the biggest song Porter has performed vocal-wise, it was one of the most powerful performances because of her emotional interpretation. The performance was a true mark of Porter's versatility and another example of why she deserves to win The Voice.
I'll admit, I had mixed feelings about Porter when she first auditioned. She was obviously talented, but she's already had fame. This competition is supposed to be for struggling artists, right? Well, the more I heard from Porter the more I believed that she belonged on this show. Sure, she had fame in the past, but she is so far removed from that point in her life. She has struggled, both in life and in her pursuing her art. It's her time to seize this opportunity and get herself on the music scene. And now, with only one week between her and the title, she just might fulfill her dreams.
Image: Tyler Golden/NBC