'Modern Family' Season 8 Can't Come Soon Enough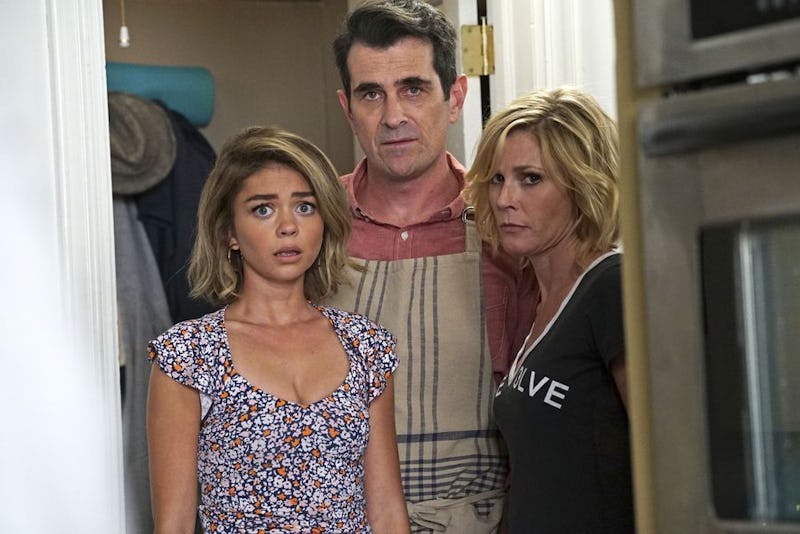 With episodes featuring adoption, same-sex marriage, expanding families and more, Modern Family has managed to keep it relevant and hilarious over the course of its seven years on air. With the Season 7 finale airing on Wednesday, May 18, fans of the ABC comedy are already looking forward to when Modern Family Season 8 begins next fall and the Dunphys, Pritchetts, and Tuckers return to TV.
Unsurprisingly, the incredibly popular sitcom was renewed by ABC for an eighth season back in March, and if past seasons are to judge, Season 8 should premiere in late September. It'll be great to see the show's return, as while many other family sitcoms are struggling to create fresh laughs that are also sophisticated enough to entertain adult viewers, Modern Family has taken accolades and top ratings in stride, season after season. Somehow, the show has found a perfect balance of family plots, sitcom tropes, and goofy characters (looking at you, Phil), and has struck sitcom gold.
But with a Modern Family-less summer ahead after the May 18 finale, what can fans do to fill the void? Well, with the wide selection of series available on Netflix, you can experience a few other family-centric sitcoms worth your time. Here are seven shows currently streaming on Netflix that'll provide great entertainment when you're missing Modern Family this summer.
1. Grace & Frankie
This series follows another very modern family, the Hanson-Bergstein clan, which, like Modern Family, humorously navigates storylines about adoption, race, gay marriage, and adult siblings.
2. Arrested Development
Centered around adult siblings and the one son who can keep them together, this show, like Modern Family, is more of a comedy following a family than a family comedy.
3. Parenthood
Parenthood is sort of Modern Family's dramatic counterpart. The shows premiered at about the same time, but Modern Family's storylines following a Southern California family living close to one another bring as many laughs as Parenthood's premise about a Northern California family living in the same town brings tears.
4. Everybody Loves Raymond
To quote Pete from Knocked Up, "Marriage is like a tense, unfunny version of Everybody Loves Raymond." While that show comically captured the predicaments of an average '90s family, Modern Family is meant to be representative of the current family dynamic.
5. Grounded For Life
File this throwback under great family shows from the 2000s that you forgot about. Get your nostalgia on with the full series on Netflix.
6. Malcolm In The Middle
Speaking of nostalgia, Malcolm In The Middle deserves a revisit this summer.
7. Raising Hope
Another comedy about a family, this sitcom loves to play up old tropes in a tongue-in-cheek way, much like Modern Family does. Each episode, Virginia and Burt Chance help their son Jimmy navigate parenthood, hilarious family secrets are revealed, and great-grandmothers are wrangled. The show is sort of a hidden Netflix gem.
Here's to marathoning all of these shows before Modern Family returns for its much-anticipated Season 8.
Image: ABC/Eric McCandless, Netflix