11 Romances To Read At The Beach This Summer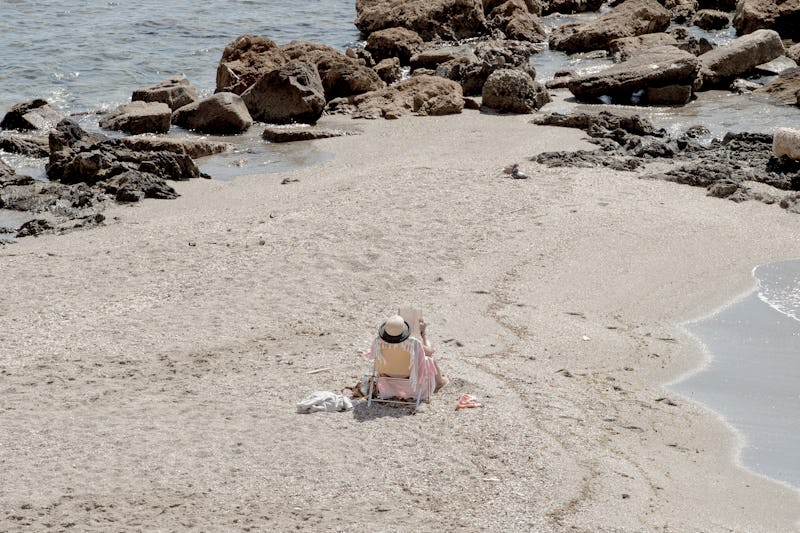 David Ramos/Getty Images News/Getty Images
Finally, warm weather is imminent, and just in time, because summer reading season is here! Summer reading still has a reputation for being all about those throw-away books that are left behind in just about every summer vacation house in the world. They make for good beach reads, but they don't do much in the way of sticking with you in the longterm. I've fought against this sentiment every season, but nothing gets more backlash (still) than romance novels. They are the perfect beach read: they'll lift your mood, and they heat up the day... even if you're reading with the A/C on and a iced tea in hand.
I've never been a believer in the mindset that any book is "mindless." I know that there are books that make for the perfect "lighter" choice while still being an excellent read. There are romances you won't find yourself leaving behind at the shore house... or find yourself forgetting about anytime soon. Just in time for warm weather and outdoor reading, here are 11 romances that are perfect for reading on a day at the beach. I promise, these stories will stick with you long after summer is over.
It wouldn't be a romance list without Rainbow Rowell. Her books are romance without being overly cheesy, and they are so incredibly easy to get lost in. This one follows Beth, who knows that somebody is monitoring her work e-mail but can't be bothered to stop sending her friend, Jennifer, hilarious notes. What Beth doesn't know is that the man monitoring her emails may be falling in love with her. You'd better make sure you apply your sunscreen before you start reading!
A very real look at the wedding-obsessed culture we often find ourselves in, The Engagements is the perfect novel to lose yourself in over the summer. It's a taste of romance without being over the top, and J. Courtney Sullivan explores the real fears we've all felt every now and again.
There's no better time to read this than over the summer. This way, when you inevitably sob your heart out, you can play it off like the sun was in your eyes. Or, you know, hide it all together with sunglasses. Don't forget to watch the movie, too.
It wouldn't be summer without an amazing road trip book, would it? No. Amy and Roger's Epic Detour fits that bill in the best way. Morgan Matson captures the essence of summer, road trips, and first loves perfectly, and this book will be the best company for a day spent lounging at the beach.
This light-hearted, quirky romance between Don Tillman and Rosie will renew your hope in love and romance novels themselves... and make you laugh out loud at the same time. A beach read doesn't get any better than that.
A story about friendship at its heart, Dahlia Adler's Just Visiting is also an amazing love story, that will have readers of every age longing for a first romance of their own to spend the summer with! Read this one on a day trip to the beach with your best friend.
7. The Royal We by Heather Cocks and Jessica Morgan
If the real royal couple has you swooning with every picture that surfaces, you can't miss out on The Royal We. This is a fictional take on what would happen if an average woman fell in love with royalty, and you'll swoon just as hard for this fictional couple as you do for the real thing!
A story about the many ways love can change your life, set in a bookstore. This is a romance made for readers, and you will not be able to help but tear through this one as fast as you can. Tissues might be required for this one, too. Don't say I didn't warn you!
9. Eligible by Curtis Sittenfeld
If you're just dying to read Pride and Prejudice for the millionth time this summer, consider Eligible, a modern retelling of a classic that has gone on to get some fantastic reviews already.
This is truly an uplifting book that will leave you with a smile on your face when you're done. A perfect, heartwarming book to read in the sun about Simon coming out and falling in love.
Lauren Conrad recently picked up The Last Boy and Girl in the World as her book club pick for the month of May, and if her Twitter discussion was any indication, readers of all ages are loving this YA romance.
Image: David Ramos/Getty Images