Jordan Rodgers' Parents Are Kind Of A Big Deal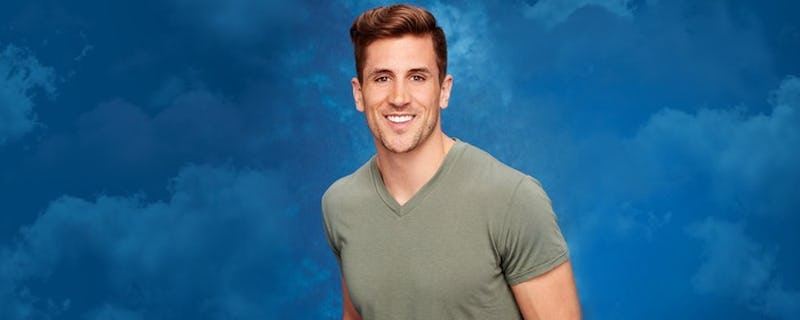 Before the first episode of JoJo Fletcher's season of The Bachelorette had even aired yet, there were a few contestants who already had some early buzz. And maybe not for the reasons you think. For example, do you know who Jordan Rodgers' parents are? Normally it would be pretty tough to get information about a Bachelorette contestant's parents. These people aren't typically famous in their own right before going on the show, so their family trees aren't exactly lying around the internet. But in this case, we know a little more about who Jordan Rodgers' parents are, because not only has Rodgers has spent some time in the spotlight himself, but his brother is none other than NFL star Aaron Rodgers. You know, the guy who's been the starting quarterback for the Green Bay Packers since 2008.
Jordan himself is listed as a "Former Pro Quarterback" in his Bachelorette bio, and played for the Jacksonville Jaguars, Tampa Bay Buccaneers, and Miami Dolphins, as well as the BC Lions of the Canadian Football League. However, it's because of the higher visibility of his brother Aaron that we know anything about the Rodgers parents. Jordan's mother is named Darla Leigh (née Pittman), and his dad is Edward Wesley Rodgers. Edward is from Texas originally, and, though he's a chiropractor now, he spent some time on the Chico State Wildcats as an offensive lineman. So football officially runs in this family.
The couple is still together, and presumably lives in or near Chico, California, where Ed's chiropractic practice (chiropractice??) is based. So, if Jordan makes it to Hometown Visits, we have a rare early peek at where and who JoJo will get to visit. Do I smell a cameo from Jordan's high-profile sibling?
Image: ABC