And 'The Voice' Season 10 Finalists Are...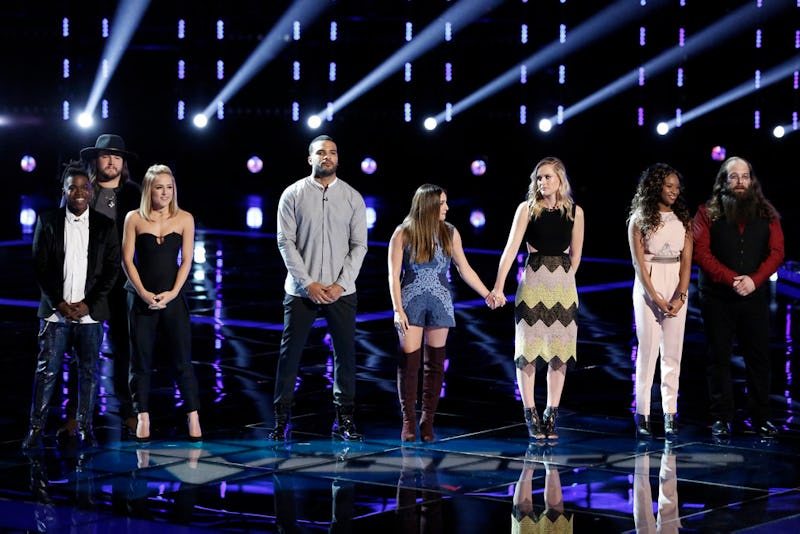 Well, there you have it, America. The Voice season 10 finalists have been revealed and they're a pretty great bunch. Who are they, you ask? Adam Wakefield, Alisan Porter, Hannah Huston, and Laith Al-Saadi will be performing in next week's The Voice finale and I seriously can't wait. This season was packed with talent and these are the best of the bunch. What's even better is that each team is represented, which makes this an even playing field (for the coaches, at least). But the best part? The contestants are pretty well matched so it will truly be a fight to the finish.
Let's take a closer look at the contestants, shall we? Team Christina's Alisan Porter is the professional powerhouse of the season. Her powerful voice paired with her acting experience has helped her deliver killer performance after killer performance. She's been one of the leaders all season, so it's no surprise that she'll be performing in the finale. Team Pharrell's Hannah Huston is the preschool teacher turned popstar. Her unique voice and versatility have helped her stand out from the beginning. Team Adam's Laith Al-Saadi is the dark horse of the group. His country rock sound is totally unique, but that's why the audience loves him. Al-Saadi is different, and sometimes that's a good thing. Last but not least is Team Blake's Adam Wakefield. Wakefield represents modern country, which is an extremely good thing. It's no secret that The Voice fans love their country and that could work in Wakefield's favor.
While every season typically has a front-runner, this one does not. Each of the finalists is the best at what they do, which is why this finale may just be the best one yet. The contestants will need to leave it all on the stage in hopes of winning America's final vote, which will result in some amazing performances. It's all going to come down to the last note and I, for one, can't wait to see what's in store.
Image: Tyler Golden/NBC