Why Do We Celebrate Memorial Day?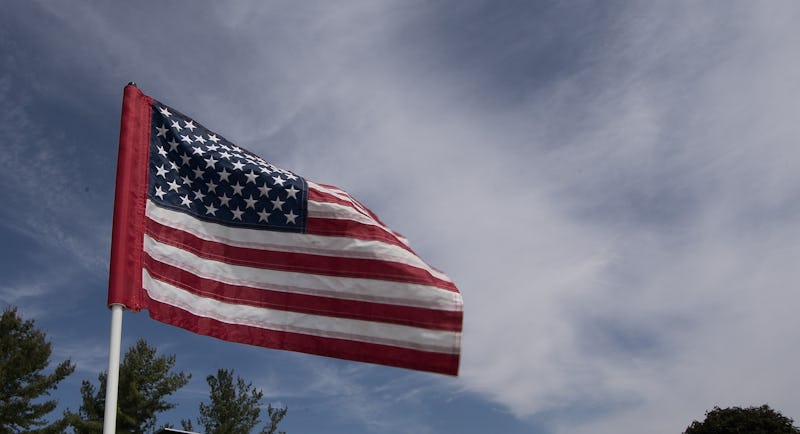 Leon Halip/Getty Images Sport/Getty Images
Welcome to Memorial Day weekend. You probably have some big plans coming up, but might be a little unsure as to why we celebrate Memorial Day in the first place. And, that's OK. With Veterans Day and Labor Day also in the mix, these holidays often get confused, especially with people who haven't served in the military.
Here's a little history about Memorial Day, as it's always good to know why holidays like these are a big deal. Memorial Day started out as Decoration Day, back in 1868. Prior to the day taking place, a pharmacist named Henry C. Welles had the idea of decorating the graves of our fallen soldiers from the Civil War. Maj. Gen. John A. Logan lent a hand in making this idea a bigger reality, and decided that May 30 would be the best time to do it. After all, it was right in the midst of spring, flowers would be blooming, and that day wasn't an official day of remembrance for any prior battles. Decoration Day was extremely popular, and a great way to honor the men who gave their lives for our country. That said, there's still a lot of arguments over who had the very first celebration of the day. No matter what, it was decided that Waterloo, New York was the official birthplace of the holiday, since it was the home of Welles.
In 1873, New York was the first state to acknowledge Decoration Day as a holiday, and as the years went by, other northern states did the same. By 1971, the day had gradually become well known as Memorial Day, and it became an official federal holiday. Some southern states chose other days to recognize Civil War soldiers — for example, Tennessee holds a Confederate Memorial Day and Texas celebrates a Confederate Heroes Day, both normally taking place much earlier than Memorial Day. Alabama, Georgia, and Mississippi close state offices for their days, which fall on the last Monday in April.
These days, we honor all of our fallen soldiers on Memorial Day, and the day is officially celebrated on the last Monday in May. And sometimes, we even celebrate with red poppies, which are the official flower of the holiday. While we often use the day by paying respect to our soldiers, and gathering family together to spend some quality time together, Arlington National Cemetery has an annual Mindful Memorial Day event that celebrates the lives of the 6,852 soldiers that have passed away since Sept. 11, 2001. Visitors get a ribbon with the name of a brave soldier who lost their life in battle.
This Memorial Day, enjoy the day off from work, relax in the sun, sip on a cocktail or two, check out a few amazing in-store deals, and remember why this holiday is truly so special.
Images: Leon Halip/Getty Images; Giphy